New 'Wonder' Trailer Is Here To Make You Cry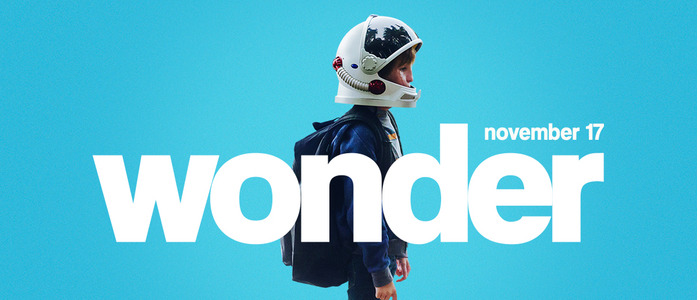 Every now and then, you might need to go see a good tear-jerker. Wonder is here to help you out with that. Adapted from R.J. Palacio's novel, the film follows a young boy with facial differences who attends public school for the first time after years of homeschooling. The family drama marks the directorial return of The Perks of Being a Wallflower writer and helmer Stephen Chbosky. Grab a box of tissues for your copious tears and watch the Wonder trailer below.
Everyone could do with a genuinely touching film right now, right? Something with a good heart and soul that makes you feel good even as you shed a tear or two? Maybe Wonder, the new film from The Perks of Being a Wallflower's Stephen Chbosky, can be just that. Based on R.J. Palacio's New York Times bestseller from 2012, Wonder has been adapted into a screenplay by Chbosky, who, in addition to previously adapteding his own Wallfolower novel to the big screen, also worked on the screenplay for this year's live action Beauty and the Beast. Steve Conrad, who wrote The Pursuit of Happyness, and Jack Thorne, who wrote the stage play for Harry Potter and the Cursed Child, and was recently hired as one of the writers of Star Wars: Episode IX, also co-wrote the script with Chbosky.
Wonder trailer
The new Wonder trailer is brief on plot but big on emotion, with the line "We all deserve a standing ovation, at least once in our lives" tailor-made to make audiences reach for the Kleenex. Here's the Wonder synopsis:
Based on the New York Times bestseller, WONDER tells the inspiring and heartwarming story of August Pullman. Born with facial differences that, up until now, have prevented him from going to a mainstream school, Auggie becomes the most unlikely of heroes when he enters the local fifth grade. As his family, his new classmates, and the larger community all struggle to find their compassion and acceptance, Auggie's extraordinary journey will unite them all and prove you can't blend in when you were born to stand out.
Chbosky has assembled a strong cast for the film, including Julia Roberts, Owen Wilson, Daveed Diggs, Mandy Patinkin, Izabela Vidovic, and Jacob Tremblay (Room) as August "Auggie" Pullman. "I really wanted to be a part of this message," Tremblay told EW of the film. "I thought that by doing this role I would really help change the world."
Wonder opens November 17, 2017.