LOL: Idris Elba Thinks A 'Dark Tower' Sequel Might Happen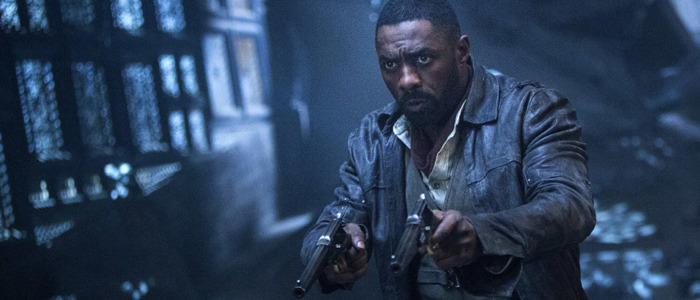 As deep into the Stephen King renaissance as we are now, it's easy to gloss over the little blip over the summer that was The Dark Tower.
Highly anticipated by King fans and Idris Elba fans alike, The Dark Tower opened to meager box office returns and even worse movie reviews. Trouble had been brewing long before it was released in theaters — Nikolaj Arcel's adaptation of the series that King has called his "magnum opus" had a slim 95 minute run time — and fans were skeptical over whether the incredibly dense, decade-spanning novels could be condensed into one movie. Turns out they were right. But that doesn't stop Elba from keeping his hopes up for a sequel.
In an interview with Radio Times (via BirthMoviesDeath), Elba revealed that he lives in a bubble of delusion, saying that talks are "definitely" underway for a sequel to The Dark Tower:
"I think any TV series that is an offshoot from the film can have more time to explore some themes. I'd personally prefer to do another Dark Tower film, exploring some more of the gunslinger – as a film...I don't know much about where they are with the TV show – but I think there's definitely talks to try and do another one."
While there were discussions of a Dark Tower TV series and other offshoots from the movie in development, that was before the movie was released in theaters and embarrassingly tanked. As a reminder, The Dark Tower still boasts a whopping 15% on Rotten Tomatoes and made a little more than $100 million worldwide.
Listen, I'm as sad as anyone that Idris Elba hasn't gotten his break as a leading man yet — most of my hopes were pinned on The Dark Tower. Elba is a charismatic, talented actor who has long deserved a franchise under his belt, and not one where he's made indistinguishable by sci-fi make-up. But the man better start looking somewhere other than The Dark Tower because this summer proved that no one is looking forward to a sequel to it.
Now as one of the older versions of the kids in It? That's a Stephen King sequel starring Idris Elba that I would sign up for.