To Star Or Not To Star: Riz Ahmed In Talks For Netflix's 'Hamlet'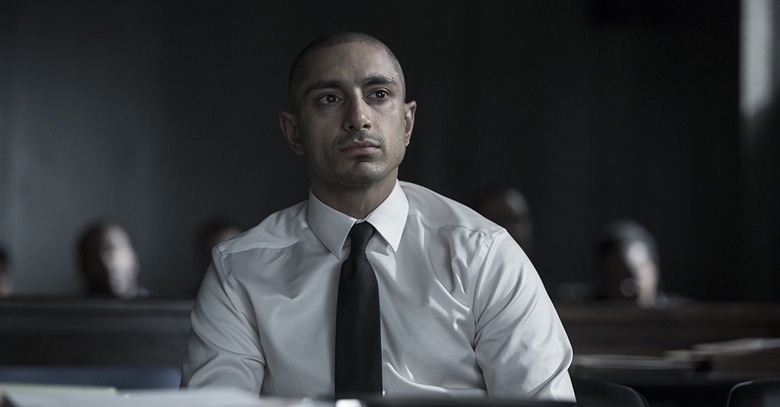 If you were to sleep, perchance you wouldn't dream of a better actor to star as Hamlet in a modern adaptation of the classic William Shakespeare play.
Riz Ahmed is in negotiations with Netflix to develop a modern-day movie adaptation of Hamlet, in which he would play the lead role. It would be a fitting next act for the Emmy Award-winning actor, who has capped off an impressive year of starring in science-fiction blockbusters, acclaimed prestige TV series, and most importantly, a Charlie XCX music video.
Fresh off his Emmy win for The Night Of, Ahmed is being courted by Netflix — which recently announced a huge increase in the streaming service's output of original films — to develop the regal modern adaptation of Hamlet, according to Deadline.
The film adaptation would transplant the story to an economically and politically uncertain London, Deadline reports, and follow a sweeping story of the "intersecting themes of familial honor, moral duty and dynastic corruption."
Ahmed is developing the film himself with college friend Mike Lesslie (the 2015 Macbeth starring Michael Fassbender) penning the script and Jim Wilson (Under the Skin) producing. Netflix would finance and distribute.
Have been developing this for years... glad to have found the right home for it 🙏🏽👊🏽 https://t.co/dm2bzMILCD

— Riz Ahmed (@rizwanahmed) October 17, 2017
If Ahmed were to land deal with Netflix, it would be another notch in his belt for the pioneering actor — who can now boast of being the first South Asian actor to win an Emmy, a successful rapper as one-half of the hip-hop duo the Swet Shop Boys, a bonafide meme, and the Best Boy in Charlie XCX's "Boys" music video. (That last one I'll fight you on.)
Now how does this all act in favor of his taking on one of the most illustrious dramatic roles in theatrical and cinematic history? First, that he's multi-talented (and so, so cute). Second, that he may bring some diversity to this role that has been predominantly played by white, though equally talented, actors like Kenneth Branagh, David Tennant, Jude Law, and more. He would be the first South Asian actor to take on the role in a feature film, and that's cause for celebration. But Ahmed is also a tremendously talented actor, stealing a few scenes from Jake Gyllenhaal in Nightcrawler (which is a difficult enough feat) and adding to the upcoming Venom movie's esteem. He can do gravitas, anguish, naivety, and more, and that's what makes him a great fit for the tragic prince of Denmark.