Netflix Might Spend $8 Billion On Content In 2018, Including 80 Original Films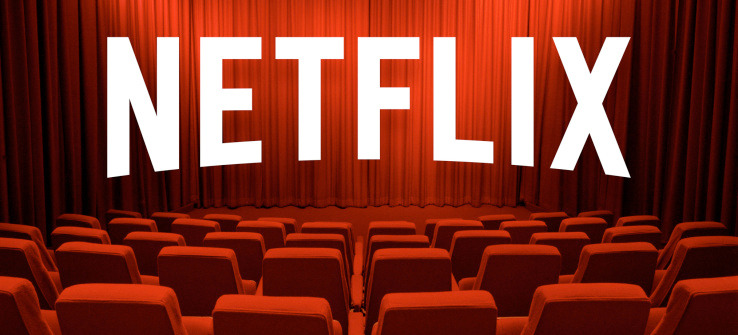 Netflix has dropped some serious cash over the past few years in order to bolster its ever-growing lineup of original content, famously spending $6 billion in 2017 – but they're about to spend even more. In the company's third-quarter earnings report, Netflix announced that they'll be spending $7 to $8 billion on content in 2018 alone. And that includes around 80 original films, ranging from film festival hits to big-budget films like Bright.
That potential $8 billion for 2018 is a billion dollars more than Netflix's chief content officer Ted Sarandos previously predicted the company would spend, so it seems like they're committed to staying on top of the game and investing enough money into their programming that people will continue to come back again and again.
Netflix's been successful at growing users even in the face of competition like Amazon and Hulu, but with Disney's own streaming service on the way and Apple finally making a play in the original television content space as well, it's no surprise that Netflix is shoring up its resources and shelling out more cash to make sure they can stay at or near the top of the streaming wars. Eventually, we're going to hit a point at which consumers stop subscribing to multiple individual services like this, so Netflix's plan seems to be making themselves as valuable as possible so they're the last ones standing when customers inevitably begin making those tough decisions.
The streaming service has seen some of its content slip away through expiring licensing deals, but they know that their bread and butter is ultimately going to be in original content:
While we have multi-year deals in place preventing any sudden reduction in content licensing, the long-term trends are clear. Our future largely lies in exclusive original content that drives both excitement around Netflix and enormous viewing satisfaction for our global membership and its wide variety of tastes. Our investment in Netflix originals is over a quarter of our total P&L content budget in 2017 and will continue to grow. With $17 billion in content commitments over the next several years and a growing library of owned content ($2.5 billion net book value at the end of the quarter), we remain quite comfortable with our ability to please our members around the world.
They cite the acquisition of Millarworld and their deal with Grey's Anatomy and Scandal creator Shonda Rhimes as the direction they're headed, in which they work directly with content creators on original shows and cut out the licensing process altogether.
So if you're wondering why Netflix decided to raise some of its pricing tiers earlier this month, now you know. That $8 billion has to come from somewhere, after all.