Beyonce In 'Beauty And The Beast'? It Almost Happened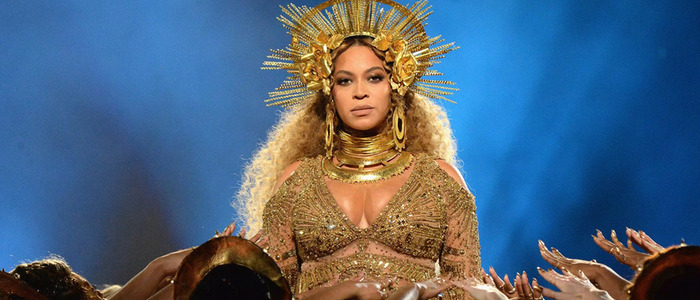 The live-action adaptation of Disney's Beauty and the Beast did boffo box office, but imagine how much more money it could've taken in had director Bill Condon been able to cast Beyoncé. The filmmaker recently revealed that he offered Queen Bey a part in his musical, but she declined to be his guest and take him up on the offer. Get all the Beyonce in Beauty and the Beast news you can stand below.
People seemed to like the live-action Beauty and the Beast, right? It was a hit, received pretty warm reviews, featured a bunch of singing furniture – all that good stuff. But oh, what could've been. The film, which came out earlier this year, starred Emma Watson as Belle, a beautiful auto-tuned bookworm who falls for a cartoon lion man, played by Dan Stevens. Much singing and CGI happened. It was a particularly well-cast flick, featuring Luke Evans, Kevin Kline, Josh Gad, Ewan McGregor, Stanley Tucci, Audra McDonald, Gugu Mbatha-Raw, Ian McKellen, and Emma Thompson.
Bill Condon, Beauty and the Beast's director, recently revealed that the cast could've been even better, though. In a new interview with Yahoo (via Screen Rant), Condon claims that he tried to cast Beyoncé in the film, but the part he offered the megastar, who has sold 100 million records as a solo artist, a further 60 million records with Destiny's Child, won 22 Grammy Awards, and is the fifth-most followed user on Instagram, was too small. "She would have been a good feather duster," Condon said, implying that the role he wanted Beyonce to play was that of Plumette, a former maid turned into a feather duster (played by Gugu Mbatha-Raw in the final film).
Condon doesn't give any more details on the potential Queen Bey casting in the interview, but I imagine the minute he told Beyoncé he wanted her to play a minor character who is also a feather duster she had her security guards come pick the Gods and Monsters filmmaker up by the seat of his pants and throw him outside into a row of garbage cans lined up at the curb.
Bill Condon, what were you thinking? Why not offer Beyoncé the role of Belle instead? And then change the movie's title to Beyoncé and the Beast? Do you know how big of a hit that would be? Call me, I've got more ideas like this. Condon and Beyoncé do have a working history together, of course. The filmmaker directed the singer in the film adaptation of the musical Dreamgirls. Sadly, a reunion between the pair on Beauty and the Beast was simply not to be.
Beauty and the Beast, not-starring Beyoncé, is currently streaming on Netflix.