'Blade Runner 2049' Almost Had A Different Title That Tied Into The Source Novel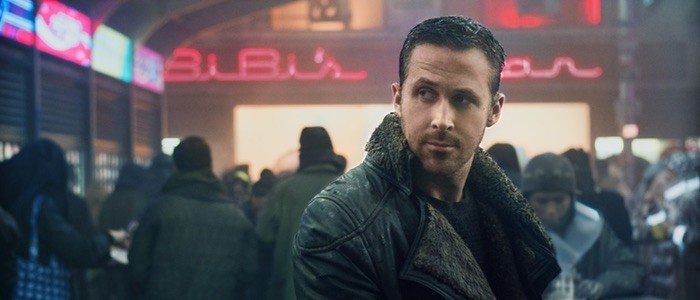 Blade Runner 2049 is currently dividing audiences, who aren't sure if the sequel is a masterpiece or a mess of style over substance. While it might not have changed anyone's opinion, it seems the film almost had a completely different title – one that tied directly into the source material that inspired the first film. Read on to learn the Blade Runner 2049 alternate title.
I'm sorry to say this, but it feels like Blade Runner 2049 is already an afterthought. While I was one of the people who thought the film was excellent and one of the best examples of what big studio sequels could do, audiences have been rather lukewarm on Denis Villeneuve's dark and moody movie. That said, I fully admit that the film's title, Blade Runner 2049, leaves something to be desired.
It seems at one point, the film almost had a completely different (and slightly better) title. Not only that, but this earlier title tied directly into the source material that inspired the original Blade Runner. Per GeekTyrant, Alcon Entertainment rep Andrew Cosgrove revealed that the original title was Blade Runner: Androids Dream. In an interview with Monsters and Critics, Cosgrove said:
"I actually really like that title but with the benefit of hindsight, I'm very happy we ended up with the title we did because I think it's a little leading."
Androids Dream of course refers to the title of the Philip K. Dick novel which was the primary inspiration for Ridley Scott's Blade Runner. While Androids Dream isn't the best title, I think I like it more than 2049. That said, Cosgrove is correct that it is a little leading and gives away a few spoilers for a film that worked overtime to prevent spoilers from leaking out.
Screenwriter Michael Green also revealed that the film had some other working title before both Androids Dream and 2049:
"When [co-writer] Hampton [Fancher] wrote his treatment and draft, he titled it Acid Zoo, which is a terrific title. For a while that was their working title. He doesn't know this, when I started working on it, the working title was 'Queensboro' because I always considered myself a New Yorker. I lived in Manhattan and I was on my way there. I know Hampton lives in Brooklyn and I was on my way, had my laptop on my lap in a cab and I'm like 'all right, it's the bridge between the two'. So for a long time, the working title was Queensboro."
I'm not going to lie: Blade Runner: Acid Zoo would've been a pretty cool title. Oh well.
Blade Runner 2049 is now playing in theaters everywhere.