'She's Gotta Have It' Trailer: Spike Lee Revamps His Debut Feature As A Netflix Series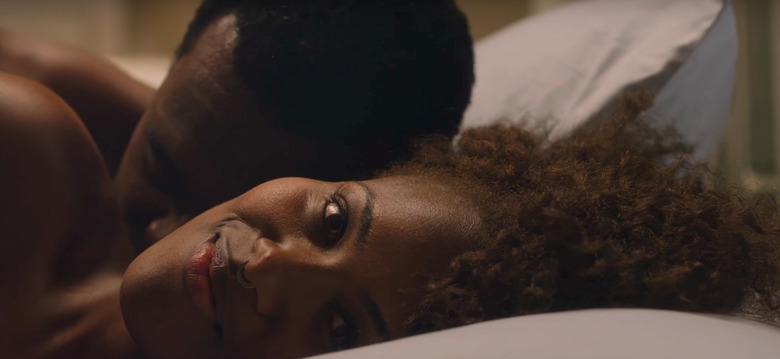 She's Gotta Have It is being touted as a "modern update" of visionary director Spike Lee's breakthrough movie, but it feels like less of an update than a story that was always suited for modern, millennial times.
The 10-episode Netflix series remakes Lee's debut feature film, which was originally shot over the course of 10 days in a hot summer in 1986. That grimy heat isn't replicated in the sleek new TV series, but the story is just as sweltering in the first full trailer for She's Gotta Have It.
Watch the She's Gotta Have It Trailer
The trailer begins with the very same introduction of a young Spike Lee, selling tube socks on the streets of New York and advertising his "new joint," a comedy called She's Gotta Have It. But there's a nearly unnoticeable alteration there – the new Netflix trailer dubs Lee when he says "film" with the word "show."
It feels appropriate that the Netflix would re-use the young, aspiring Spike Lee's introduction of his debut feature film to precede the full trailer for the series, which will be Lee's first venture into the television world.
The story of She's Gotta Have It has aged like fine wine, and seems even more suitable for today's sexually liberal world than the 1980s when the movie first premiered. DeWanda Wise's Nola Darling throws around terms like "sex-positive polyamorous pansexual," which firmly places the series in the here and now — as does the story's exploration of hook-up culture and career-oriented women. The story of the ambitious artist Nola Darling, who juggles three men and a career, seems perfectly suited for the modern millennial demographic that Netflix loves to cater to in movies and shows like Master of None or The Incredible Jessica James.
Here's the official synopsis for She's Gotta Have It:
The seriously sexy comedy stars breakout actress DeWanda Wise as Nola Darling, an uncompromising woman in her late twenties struggling to define herself and divide her time among her Friends, her Job and her Three Lovers: The Cultured Model, Greer Childs, The Protective Investment Banker, Jamie Overstreet and Da Original B-Boy Sneakerhead, Mars Blackmon. Nola is not who you want her to be. Nola is now—she is outspoken, complicated, progressive, unapologetic, passionate, sexual..  Spike Lee directs all 10 episodes of the series, he created and produced the show. Tonya Lewis Lee is Executive Producer. Barry Michael Cooper and Lynn Nottage are also Producers. She's Gotta Have It was SPIKE's landmark film which he shot

in 12 days

during the long hot summer of 1986. The film signaled a change of how African Americans are portrayed in movies. The new She's Gotta Have It is his first TV series.
She's Gotta Have It will premiere globally on Netflix on November 23, 2017.