'Stranger Things' Season 2 Unleashes A Final Frightful Trailer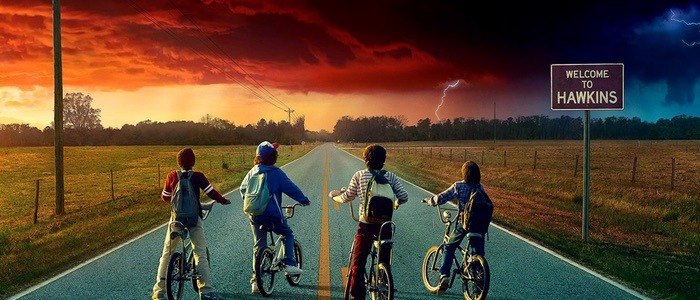 Stranger Things is back with a new season just in time for Halloween. The wildly successful Netflix series returns for its second season of nostalgia-tinged horror and adventure. Now a final trailer has arrived to give us one final look before the season debuts. Watch the Stranger Things season 2 final trailer below.
It's Friday the 13th, a day associated with bad luck and copious horror sequels. Speaking of sequels, how about a final trailer for Stranger Things season 2, or Stranger Things 2, as the show's creators would prefer we'd all call it. The highly anticipated second season to the surprise Netflix hit will drop just before Halloween, and the final trailer has just arrived to keep fans satiated for the next two weeks.
Created by the Duffer Brothers, the first season of Stranger Things introduced us to the town of Hawkins, Indiana, a Spielbergian suburb where bad things happen. You probably remember what went down. When Will Byers (Noah Schnapp) mysteriously vanishes, his friends Mike (Finn Wolfhard), Dustin (Gaten Matarazzo) and Lucas (Caleb McLaughlin) begin a desperate investigation to find the missing boy. Along the way, they team up with Eleven (Millie Bobby Brown), a young girl with psychokinetic powers and a mad craving for waffles. Along they way, they contend with supernatural forces unleashed from an alternate dimension known as the Upside Down. The series seemingly came out of nowhere and created one of the biggest crazes in Netflix original series history, and now season 2 is hoping to recapture that magic.
Stranger Things season 2 is set about a year after the events of the first season and finds the reunited friends trying to get their lives back to normal. Easier said than done, as Will is still haunted from his time trapped in the Upside Down and experiencing visions of a giant "shadow monster" that looks like a supporting character from the Denis Villeneuve film Enemy. Of season 2's new big bad, co-creater Matt Duffer says:
There's an H.P. Lovecraft sort of approach, this inter-dimensional being that is sort of beyond human comprehension. We purposely don't want to go too much into what it is or what it wants.
Co-creator Ross Duffer adds:
[Y]ou don't really see how it's all tied together until later. But it's all connected to this singular threat which is tied into this shape that Will sees in the sky. Will is the way through which we're able to understand what's going on.
Season 1 cast members  Winona Ryder, David Harbour, Finn Wolfhard, Millie Bobby Brown, Gaten Matarazzo, Caleb McLaughlin, Natalia Dyer, Charlie Heaton, and Joe Keery are all returning. New cast members include Sean Astin, Paul Reiser and Sadie Sink.
Stranger Things season 2 arrives on Netflix October 27, 2017.