Cool Stuff: Hero Complex Gallery's NYCC 2017 Prints Include 'Blade Runner', 'Harry Potter' & More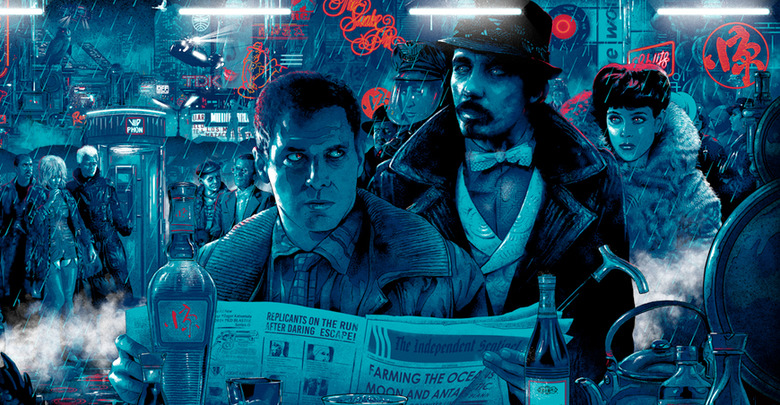 New York Comic-Con has come and gone, but for those who couldn't attend the convention, you can get your hands on some cool prints that were first available on the show floor.
Hero Complex Gallery brought a new batch of prints from artists like Craig Drake, Kevin M. Wilson, Vance Kelly, Glen Brogan and more, paying tribute to movies like Wonder Woman, Alien, Harry Potter and the Chamber of the Secrets, Back to the Future, Gremlins, Blade Runner and others. Check out all those Hero Complex Gallery NYCC 2017 prints and find out how you can pick them up.
Here's some of our favorite releases from Hero Complex Gallery NYCC 2017 prints:
As you can see, the Harry Potter and the Chamber of Secrets print continues the style of Kevin M. Wilson's first Harry Potter print released for The Sorcerer's Stone just over a year ago. I wouldn't be surprised if he creates one poster for every single movie in the franchise, in which case I'll be dishing out money to have the whole collection.
Kevin M. Wilson is also the artist behind the Alien print, and he created a Gremlins print for NYCC too. Unfortunately, the Gremlins print isn't available to buy online yet but it should be available sometime later this week.
Each of these prints has their own limited edition number and the costs vary, but you can get all the details for each of them over at the official Hero Complex Gallery shop, where you'll find plenty more pieces of pop culture art waiting to be framed on your wall.