This Week In Trailers: The Problem With Apu, I Am Not A Witch, Bad Lucky Goat, A River Below, Sylvio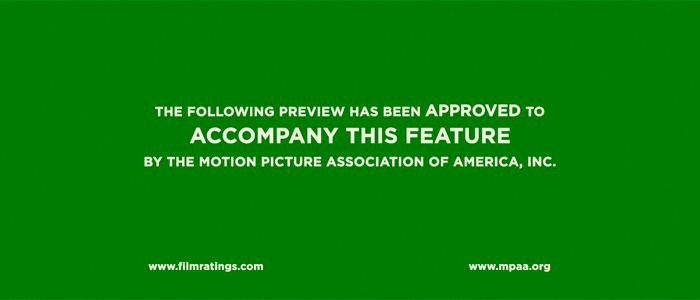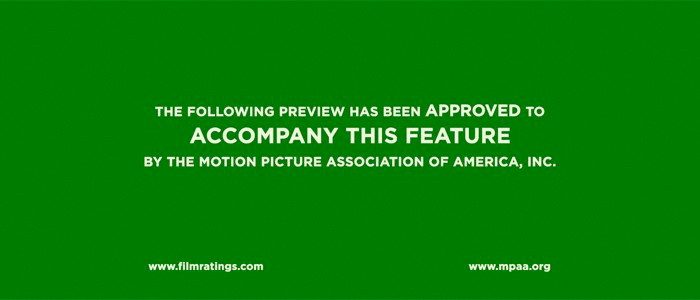 Trailers are an under-appreciated art form insofar that many times they're seen as vehicles for showing footage, explaining films away, or showing their hand about what moviegoers can expect. Foreign, domestic, independent, big budget: What better way to hone your skills as a thoughtful moviegoer than by deconstructing these little pieces of advertising?
This week we kill a goat for fun, have a modern day witch trial for a 9 year-old girl, get cultured, deal with a debt collecting gorilla, and get a little racist.
Sylvio Trailer
Just let this wash over you.
I don't know what I saw either and I'm not going to purport to know anything more than what you see here but I like it. A lot. Directors Albert Birney and Kentucker Audley have done the kind of obnoxiously high concept filmmaking that I would think would fly in a workshop amongst students trying to learn how to make real movies but to see something like this that wasn't the cumulation of a small group of kids messing around with their parents' video camera is something of a revelation. As well, the only confidence I have in wanting to consume this movie is its use of pull-quotes; at times they can be a superlative shower nuisance but here they're vital. Definitely one of the most original trailers I've seen in some time.
The Problem With Apu Trailer
I get it. I got it, actually.
Years ago I found myself in a used bookstore and came across a comic book called Optic Nerve. It was, and is, unlike anything I've ever seen. Dealing with a perspective that is completely personal, vulnerable, but wholly honest with characters that are at times gnarled around their edges you can see how artist/writer Adrian Tomine was something of a sensation. A revelation, to be honest. That's why when he drew and wrote about his experience with being an Asian kid while having a movie like Sixteen Candles be a cultural "thing" affected him vis-à-vis the breakout character of Long Duk Dong from that film. That's why I haven't been able to shake this trailer after having seen it.
Comedian Hari Kondabolu, along with director Michael Melamedoff, are examining just that kind of pop culture echo effect whereby people of a certain race get caught in the wake of social phenomena like Apu. The content here is just amazingly well constructed as well as the argument that Hari is making. The trailer, for trailer sake, is less than stellar but it's the point that is the real draw here. If you're trying to get me to watch this, it's worked, but if we're talking about my Top 10 trailers of the year this will be nowhere to be found.
And, to be perfectly clear, I understand. From the early days of watching The Simpsons, to the "no weezing the ju-u-u-ice" from Encino Man, and, acutely, in Harold & Kumar Go to White Castle when it all became a judo move that pretty much killed any power it ever had (in my mind at least) that these are the kinds of things that need to be explored if only to understand why we're so enamored with characters and representations like this.
A River Below Trailer
Tense.
Ever since watching movies like Blackfish and The Cove you can see that there is a way to talk about the mistreatment and crimes against animals in a way that is engaging and doesn't treat the subject matter like you're watching it from a neutral perspective on the Animal Channel or Nat Geo. The way that director Mark Grieco brings us into a world where conservationism meets a very powerful force that is difficult to unpack in a two-minute thirty-second trailer. This thing plays out like an ambiguous drama and I wouldn't want it any other way. There are some high emotions running through what seems like one man's crusade running up against the lives of people trying to survive. I'm unsure of what's afoot here but this is the most delicious of teases, whereby you get both sides to an argument where you don't quite know what's being argued over. I'm down.
I Am Not A Witch Trailer
The sights, the colors.
I'm not qualified to talk about the narratives that explore the issues related to depictions of womanhood in Africa but director Rungano Nyoni looks like an exceptional voice to try and help the rest of us understand the nuances of at least this girl's story. When you're dealing with cultures whose norms are different than your own there needs to be a way to talk about these things in a manner that makes sense to a viewer who seeks to understand. Nyoni appears to be taking us on such a journey and this trailer sings with the vision of wanting to help contextualize and tell this tale of a little girl who is growing up in a culture that seems very foreign not only to her but to us as well.
Bad Lucky Goat Trailer
I love love love the vibe that this is putting out.
While director Samir Oliveros is trying to tell the story of some siblings who need to come up with some cash to, ostensibly, fix a car that needs repairing he does something wonderful: exposes us to a voice that seems as fresh as the air on a cool autumn morning. Amongst all the riff-raffery going on in the world and the hard-as-nails trailers that want to pound your senses into submission you have this tale that not only looks like a world you want to inhabit for a couple of hours but has the kind of aural attractiveness that feels warm, inviting, and welcoming. I would say that it's hard to put into words but the fact is that it's pretty damn cut and dry with what it's offering if you're in the mood for something a little mellow, a little exciting, with a whole lot of heart.
Nota bene: If you have any suggestions of trailers to possibly be included in this column, even have a trailer of your own to pitch, please let me know by sending me a note at Christopher_Stipp@yahoo.com or look me up via Twitter at @Stipp
In case you missed them, here are the other trailers we covered at /Film this week: