'Akira' Remake Casting: Taika Waititi Confirms He Would Cast Asian Leads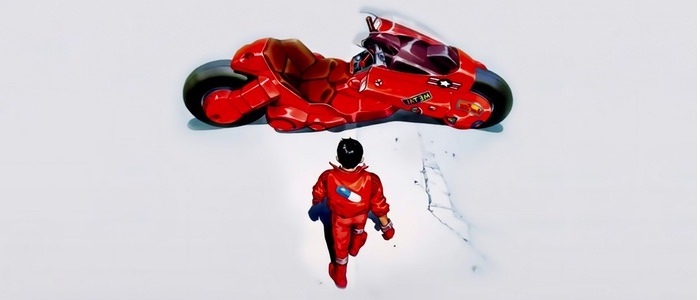 Taika Waititi is about to become a bonafide blockbuster director when Thor: Ragnarok hits theaters in a few weeks. With this newfound fame often comes talk of even bigger projects. One film that Waititi has been rumored to be involved with is the inevitable live-action Akira remake. The filmmaker recently revealed some details on the project, and even addressed the whitewashing casting concerns that swirl around the Akira remake. Get the Akira remake casting details below.
Katsuhiro Otomo's 1988 Japanese animated film Akira has been highly regarded ever since its release, which means it was only a matter of time before Hollywood got around to remaking it. Warner Brothers acquired the rights to Akira in 2002, but the project never got off the ground. Now rumblings of a live-action Akira are starting up again. Get Out director Jordan Peele was offered the project, but turned it down, saying he'd rather focus on an original story rather than a remake.
Now What We Do In the Shadows and Thor: Ragnarok director Taika Waititi is in talks to helm the film. Waititi has confirmed to IGN that he has indeed been approached about the film, although the filmmaker wasn't entirely clear if the talks were over and he had moved on, or if he might still sign up for the film:
"I am – that was more or less a rumor. There was, I mean, I was in talks to do that, for sure, and something that I was very passionate about – am passionate about...I actually love the books. Love the movie, but I would not do a remake of the movie. I would do an adaptation of the books...And, yeah, so anyway there's been some chats [about him directing it]."
One of the concerns fans of Akira have about a Hollywood remake of the film involve whitewashing. Recently, the live-action remake of the anime Ghost in the Shell drew heavy criticism when the film cast white actress Scarlett Johansson in a role that absolutely should have gone to a Japanese actress. To make things even worse, the Ghost in the Shell remake included a scene where Johansson's character, a cyborg with a human brain, learns that in her past life she was, in fact, a Japanese woman. It was a terrible case of a film trying to downplay its whitewashing with a subplot that only made things worse.
Even more recently, the Netflix adaptation of the Japanese manga series Death Note faced similar whitewashing criticisms by making its main character white. And the same sort of whitewashing almost happened previously with Akira. Back in 2011, a live-action Akira almost got off the ground with Jaume Collet-Serra (The Shallows) behind the camera, Kristen Stewart was offered a lead role in the film, and names like Helena Bonham Carter, Gary Oldman and Garrett Hedlund were also floated as possible cast members.
Thankfully, Waititi says that if he does take a seat in the director's chair for Akira, he won't make the whitewashing mistake:
"Asian teenagers would be the way to do it for me and probably no, not, like no name, I mean sort of unfound, untapped talent. Yeah, I'd probably want to take it a bit back more towards the books."
We'll have to wait and see if Waititi officially takes the job. If the box office returns for Thor: Ragnarok end up exceeding expectations, I'd imagine the powers-that-be will try to close that deal quick.