Apple Scoops Up 'Amazing Stories' Reboot From Bryan Fuller And Amblin TV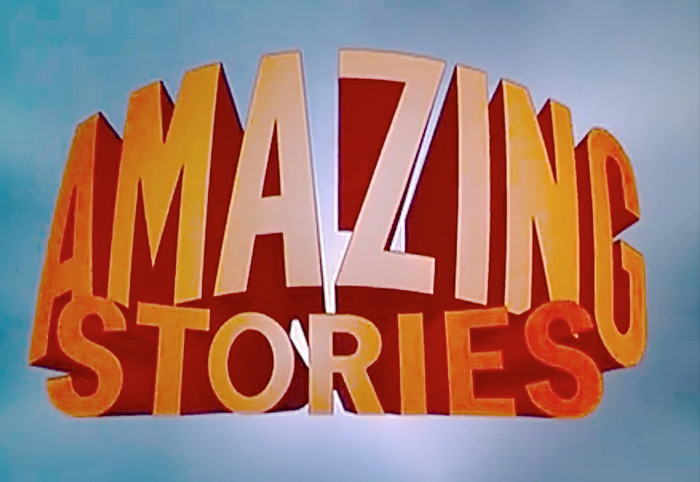 At the end of last month, we wrote about how Apple is expanding into creating original programming for television and is poised to become one of the entertainment industry's major players in that content space. One of the projects they were looking at was a reboot of Amazing Stories, a Steven Spielberg-created anthology series that ran on NBC from 1985-1987. Now the deal is reportedly locked, and there's good news: producer Bryan Fuller – who tried to launch a reboot at NBC two years ago – is still on board.
Fuller, the producer of shows like Star Trek: Voyager, Pushing Daisies, Hannibal, and American Gods, was working on bringing a new version of Amazing Stories to the small screen in 2015, and he even managed to hire writers like Patton Oswalt (MadTV), Kumail Nanjiani and Emily Gordon (The Big Sick), and Jane Goldman (Kick-Ass, Kingsman). There's no word if those writers are still attached to the show in its new form, but we know Fuller is on board as an executive producer.
According to THR, Apple's deal for the show is expected to consist of 10 episodes, and "is part of a larger pact with NBCUniversal", which indicates that there will be more collaborations between the two companies on the way.
In the television world, Steven Spielberg's name hasn't always carried the same prestige and promise of quality that it does on the film side of things. But the sci-fi series Amazing Stories was a personal project for him and something he was extremely invested in: he created the show, wrote the stories for 18 out of the 45 episodes, and directed two of them as well. Spielberg also used the anthology format as a way to lure in tons of incredible talent both in front of and behind the camera: the original series featured episodes directed by people like Clint Eastwood, Martin Scorsese, Joe Dante, Burt Reynolds, Bob Balaban, Lesli Linka Glatter, Irvin Kershner, Robert Zemeckis, Mick Garris, Tobe Hooper, Brad Bird, and Danny DeVito, just to name a few, and it starred actors like Kevin Costner, Mark Hamill, Harvey Keitel, Christopher Lloyd, Dom DeLuise, Gregory Hines, John Lithgow, Kiefer Sutherland, Sid Caesar, and many more.
During its two years on the air, the original series earned 12 Emmy nominations and took home five of them. With the anthology format being all the rage right now, I'm excited to see what Fuller and company do with an update of this show. Now all we have to do is wait and see how and when Apple actually plans to distribute this version.