Will Smith And Tom Holland Are 'Spies In Disguise'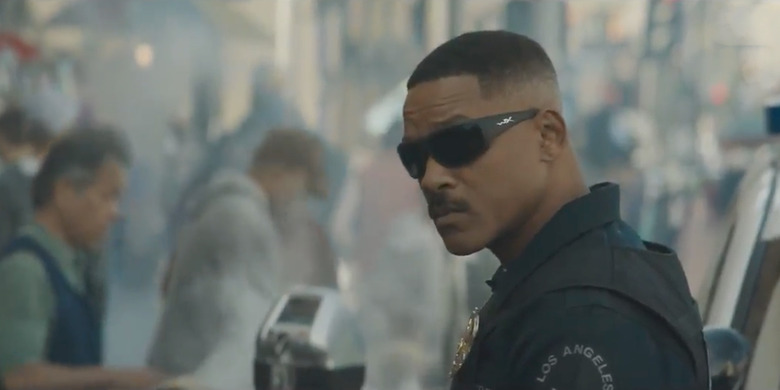 The sleek and adventurous world of spycraft gets animated in Spies in Disguise, an animated buddy comedy from Fox Animation, Blue Sky Studios and Chernin Entertainment. The film is currently in production, and two big stars have just been announced to lead the cast: Will Smith and Tom Holland. More Spies in Disguise details await you below. But you'll have to decode them with this secret decoder ring. No, wait, sorry, that's false. You just have to read them.
Imagine if super spy James Bond and Q, the nerdy inventor who creates all of Bond's super cool gadgets, had to team up for an adventure? That's the premise of Spies in Disguise, a new animated comedy from Fox Animation that will finally bring together the Fresh Prince and Spider-Man. Will Smith (Men in Black, Winter's Tale) is the voice of Lance Sterling, described as "the world's most awesome spy." Tom Holland, who just recently starred in Spider-Man: Homecoming and wore a fake mustache in The Lost City of Z, voices Walter, the socially inept scientific genius who invents all the gadgets Lance uses on his missions. You can get your first look at the characters below.
When an unexpected invent puts the entire world in peril, Lance and Walter must team-up to save the day. I imagine at some point, these spies will be in disguise, or else that title is extremely misleading. Spies in Disguise is directed by Nick Bruno, who served in the art department of Rio and Epic, and Troy Quane, who served in the art department of films such as The Peanuts Movie and Hotel Transylvania, and inspired by the animated short Pigeon: Impossible, created by by Lucas Martell. You can watch Pigeon: Impossible below, and feel free to imagine you hear the voices of Will Smith and Tom Holland in there somewhere. Maybe as the pigeon!
Pigeon: Impossible
This won't be the first time either Smith or Holland provided voice-over work. Holland lent his voice to the UK release of Hiromasa Yonebayashi's The Secret World of Arrietty, and Smith did voice work for Dreamworks' Shark Tale as well as Bad Boys: The Animated Series, which is something I just made up but you really wish it existed now, don't you? Smith will next be seen in Netflix's Bright and is currently filming the live-action remake of Disney's Aladdin. Holland will soon appear in The Current War and Avengers: Infinity War.
Spies in Disguise is set to open January 18, 2019.