'Philip K Dick's Electric Dreams' NYCC Trailer: The Future Is Still Human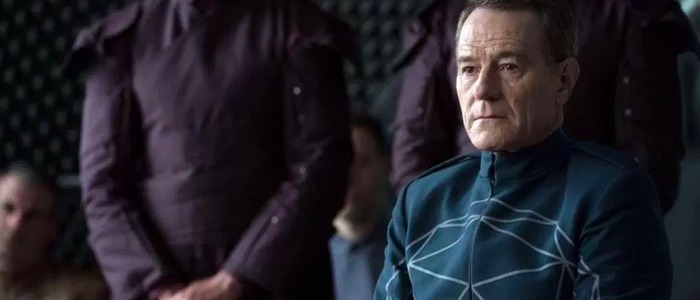 Philip K. Dick is one of the most influential science fiction writers in the history of the medium. His strange, philosophical writings inspired films like Blade Runner, Minority Report, Total Recall and more. Now a new Amazon series, Philip K. Dick's Electric Dreams, will adapt the writer's work into a Black Mirror-like anthology featuring a highly impressive cast. A new trailer for the series just premiered at NYCC, and it hints at a creepy, exciting new show full of promise. Watch the Philip K. Dick's Electric Dreams NYCC trailer below.
With a cast that includes Bryan Cranston, Steve Buscemi, Jack Reynor, Geraldine Chaplin, Anna Paquin, Greg Kinner, Mireille Enos, Richard Madden, Holliday Grainger, Jason Mitchell, Vera Farmiga, Juno Temple, Janelle Monae, Liam Cunningham, Terrence Howard, and Benedict Wong, Philip K. Dick's Electric Dreams looks to be giving Black Mirror a run for its money in the star power department. The series will feature 10 standalone episodes that use science fiction elements to explore just what it means to be human.
Philip K Dick's Electric Dreams Trailer
The new NYCC trailer (via Deadline) makes the series look genuinely exciting and even often emotional. This looks like it could be the type of smart, soul-searching sci-fi that can often seem like it's in short supply. As popular as Black Mirror has become, there's a cynical edge to that show that doesn't appear to be on display here.
The short stories used for the series are The Commuter, Impossible Planet, Crazy Diamond, Human Is, Father Thing, Real Life, The Hood Maker, Kill All Others, Autofac, and Safe and Sound. Directors for the series include Tom Harper (Peaky Blinders), David Farr (The Night Manager), Mark Munden (Utopia), Francesca Gregorini (Tanner Hall), Michael Dinner (Chicago Hope), Ronald D. Moore (Battlestar Galactica), Julian Jarrold (Great Expectations), Dee Rees (Mudbound), Peter Horton (The Wonder Years) and Alan Taylor (Game of Thrones).
Here's the official synopsis:
From the mind of the prolific sci-fi author, comes the new anthology series Philip K. Dick's Electric Dreams. With 10 standalone episodes and a sweeping all-star cast, each epic story will explore fantasy, humanity, and a future we've only begun to imagine. Based on the short stories from one of science fiction's most prolific authors, Philip K. Dick's Electric Dreams explores humanity in 10 standalone episodes. From 5 to 5000 years in the future, each story in the anthology will question what it means to be human in uniquely ambitious, grounded, yet fantastical worlds.
There's no official date for when the series will debut on Amazon Prime, but expect Philip K. Dick's Electric Dreams sometime in 2018.