Keanu Reeves Raises The Dead In The 'Replicas' Trailer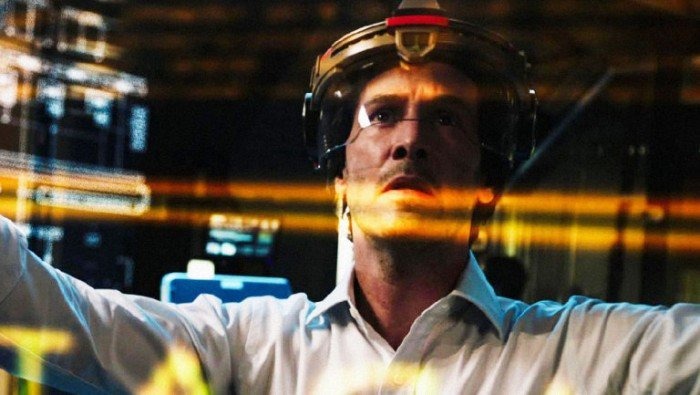 Keanu Reeves is taking some time off from shooting everyone in the John Wick films to resurrect the dead in Replicas. Part Frankenstein, part Flatliners, part Multiplicity, plus about 10 other movies, the new sci-fi thriller has Reeves defying the laws of nature to save his family. Watch the Replicas trailer below.
Keanu Reeves has settled nicely into the later-half of his career. The John Wick series has afforded the actor a new-found cool that seemed to be denied to him in his early days, when critics would continuously (and often needlessly) harp on his sometimes wooden acting. Aging like a fine wine and picking new, unexpected projects, Reeves soldiers on, looking incredibly cool in the process. In his new film Replicas, the actor plays a synthetic biologist who seems to have the perfect family. But there's a twist – his perfect family is made up of clones! A fatal car accident took the lives of his real family, and rather than seek bloody revenge like in the Wick films, Reeves turned to the next best thing: science!
Replicas Trailer
If you think I'm giving too much away here, don't blame me, blame the Replicas trailer, which seems hell-bent on revealing almost the entire film in a little over two minutes. I get that it might be hard to sell a film like this, but I can't help but think that Replicas would be a whole lot more interesting and shocking if the marketing had tried to keep the "clone family" angle more of a secret. Assisting Reeves in his clone experiments is Silicon Valley's Thomas Middleditch, who is not very cool with the whole "secret clone family" thing. Alice Eve (Star Trek Into Darkness) plays Reeves' wife, who is clearly having trouble coming to terms with being a clone. Emily Alyn Lind, Emjay Anthony, Nyasha Hatendi, and John Ortiz round out the cast.
Also, there are robots. I don't know exactly how the robots figure into Replicas, but they look like they've been ported over from some deleted I Robot scenes. Here's the official Replicas synopsis:
In this sci-fi thriller, neuro-scientist William Foster (Keanu Reeves) is on the verge of successfully transferring human consciousness into a computer when his family is tragically killed in a car crash. Desperate to resurrect them, William recruits fellow scientist Ed Whittle (Thomas Middleditch) to help him secretly clone their bodies and create replicas. But he soon faces a "Sophie's choice" when it turns out that they can only bring three of the four family members back to life.
Replicas has no official release date yet, but is slated to open sometime in 2017.