Video Essay: What Makes 'Black Mirror' So Dark?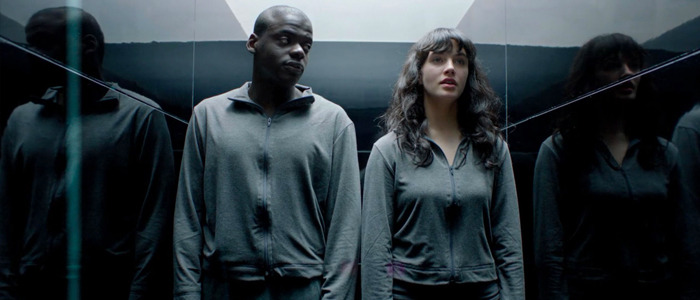 Charlie Brooker's sci-fi anthology series Black Mirror rarely features episodes with happy endings...or any semblance of happiness at all, really. It's often a relentlessly bleak examination of the worst impulses of humanity, all told under the umbrella of an ominous warning about how our relationship with technology may eventually be the downfall of our society. It's not the easiest show to watch – this is about as far from comfort food television as it gets.
So, knowing that, why do we watch it at all? And what makes it so dark? That's the subject of a new video essay, which you can check out below.
What Makes Black Mirror So Dark?
Black Mirror isn't interested in giving its audience easy answers. While people often compare it to The Twilight Zone because of its anthology format (and Rod Serling was an obvious inspiration), the show doesn't have the same feel because, as the video essay notes, it doesn't wrap up each episode with a memorable moral...instead, it regularly leaves you with a sense of dread, despair, or sometimes even depression at the state of the world. But the show is stacked with so many talented people both in front of and behind the camera, and it's stuffed with so many fascinating ideas, that it's hard to look away. (Plus, there are sometimes glimpses of hope, like in the Emmy-winning San Junipero.)
If you're itching to see more Black Mirror as soon as possible, you can check out some first-look photos from season 4 or watch the latest trailer right here. And be sure to read our full ranking of all of the episodes if you haven't yet, and listen to the /Filmcast's in-depth interview with 10 Cloverfield Lane director Dan Trachtenberg about Playtest, the season 3 episode Trachtenberg directed that starred Wyatt Russell.