Daily Podcast: Is Seeing A Movie "Unsullied" Really A Better Experience? Netflix, Westworld, V For Vendetta, Fast 9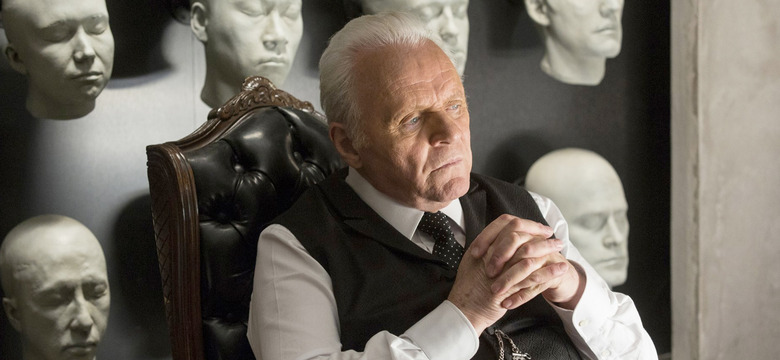 On the October 6, 2017 episode of /Film Daily, Peter Sciretta is joined by Hoai-Tran Bui and Brad Oman to talk about the latest news including Netflix prices, Westworld season 2, V For Vendetta the tv series, Tyrese and the delay for Fast 9, and Bride of Frankenstein has been postponed, is the Dark Universe dead? And in the Mail Bag, we address some questions that arose from our discussion about spoilers on yesterday's podcast. 
You can subscribe to /Film Daily on iTunes, Google Play, Overcast and all the popular podcast apps (here is the RSS URL if you need it).
In the News: 
In The Mailbag: Sherwin V from the Bay Area writes
"Regarding the podcast on the Rise of Spoiler Culture, I was a bit surprised on your stance on the matter. However, given that you cover film news, spoilers come with the territory of the job so I do understand how you might have developed into that position.  I feel that there were 2 topics discussed and should be treated separately from each other.  
1: The film is no good if you know key elements of it going in.  I agree with both you and HT that the quality of the film doesn't change. A well crafted film is what it is. Spoilers do not change that.   However...  Keeping a lid on spoilers is about preserving the experience, which lead to:   
2: Knowing a death or twist is coming doesn't matter. Disagree with this completely. Knowing major elements going into a film changes how you view the movie. The context changes. Watching The Sixth Sense a second time after you know the twist, is a totally different experience. Rather than watching things unfold, you're instead watching for clues/interactions as to how the twist works or is justified.
Circling back to preserving the experience...  Magic. I know you are a huge fan of magic and practice it.  How would you feel if the veil of secrecy around every single magic trick that exists was lifted?  Would it still be magic if the whole audience knew what was coming or how it was done? Sure, if done well, it's still a great trick as with a great film. When the viewer knows what's coming though, the wonder and magic are just less special.   Would love to hear your thoughts on this."
To submit questions to the mailbag, send them to peter@slashfilm.com. Please mention your name and general geographical location in case we mention the question on the air.
You can find more about all the stories we mentioned on today's show at slashfilm.com. /Film Daily is published every weekday, bringing you the most exciting news from the world of movies and television as well as deeper dives into the great features from slashfilm.com. You can subscribe to /Film Daily on iTunes, Google Play, Overcast and all the popular podcast apps (RSS). We're still very much experimenting with this podcast, please feel free to send your feedback to us at peter@slashfilm.com. Please rate and review the podcast on iTunes and spread the word! Thanks to Sam Hume for our logo.