Listen: 'Blade Runner 2049' Score Takes You To An Atmospheric Future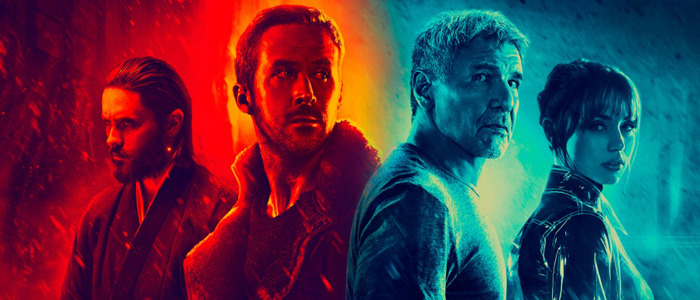 The ethereal new score for director Denis Villeneuve's acclaimed sci-fi sequel Blade Runner 2049 has made its way onto Spotify, and it's ready to wash over you like tears in rain. Hang up your slick leather jackets, holster your PKD blasters, and listen to the playlist below.
Thanks to The Film Stage for pointing us to the streaming score, which you can listen to right here:
The hour-and-a-half long score is the work of composers Hans Zimmer, who should need no introduction for anyone who's been paying attention to film music for the past thirty years, and Benjamin Wallfisch, who has scored films like The Escapist, Lights Out, Hidden Figures, Annabelle: Creation, and It.
Originally, composer Johann Johannsson was set to provide the Blade Runner 2049 score, which would have marked a reunion with with Villeneuve after their collaborations on Prisoners, Sicario, and Arrival. But after hearing Johannsson's early efforts to provide an aural analog to his stunning visuals, Villeneuve decided he wanted to head in a different direction. As he told Al Arabiya English (via Indiewire):