'Westworld' Season 2 May Introduce More Parks, Is Still Confusing Ed Harris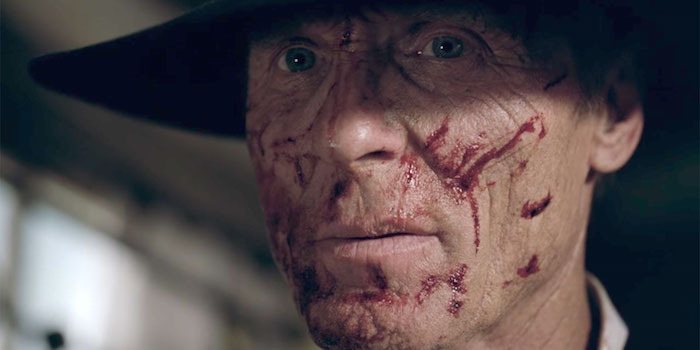 The first season of Westworld was built as a puzzle box. The series never went out of its way to explain what you were looking at, demanding your patience as it slowly unrolled the necessary details to figure who was who, what was what, and when was when. Showrunners Jonathan Nolan and Lisa Joy kept it up until the final scenes of the season finale...before they finally unleashed hell.
That means that Westworld season 2 will be a more straightforward affair that lays its cards on the table, right? Ha. No. Even series star Ed Harris isn't entirely sure what's going on and he's currently filming the damn thing.
Speaking with Collider, Harris said of season 2: "So far it's definitely intriguing. I don't understand all that's going on, but I know what I'm doing." He even recalled that the writers were still figuring out his character during the first season, an evolution that demanded reshoots for the first episode once they realized who the mysterious "Man in Black" really was: "I don't think they knew quite — I'm not so sure, some aspects of my character, I'm not so sure they even knew until later on. I think it was like a 50-50 proposition."
Harris is not the only Westworld cast member to not be quite sure what the hell is going on around him. Any interview with any cast member from the first season is full of stories about the ensemble bonding over their lack of knowledge. It's a testament to everyone involved that Westworld works as well as it does since so much of the production sounds like the actors were fumbling around in the dark. And since it worked before, it looks like Nolan and Joy are adopting a similar approach for the sophomore season, which is in the middle of the filming (but has already released its first trailer).
There is one thing we know for sure about Westworld season 2 – we're going to see more of that mysterious Samurai theme park teased in the season 1 finale. However, that revelation came about due to some merchandise and some casting, not an official reveal. Nolan and Joy are still keeping their mouths shut for the most part. However, when asked about the Medieval and Roman worlds that played a key role in the original Westworld film, they apparently responded with "We had to save something for season 2."
They could be joking or they could be actually teasing future developments. The only thing we know for sure is that there is at least a second park codenamed "SW" (Shogun World? Samurai World?) and that the 1973 film featured even more parks and even more robots to rebel against their human tormenters. Since season 2 will start to explore the world beyond Westworld to a greater extent, we'll discover more soon. Eventually. At some point. Buried deep in the puzzle box, probably.