'Fast And Furious 9' Pushed Back To Easter Weekend 2020; 'Trolls 2' To Valentine's Day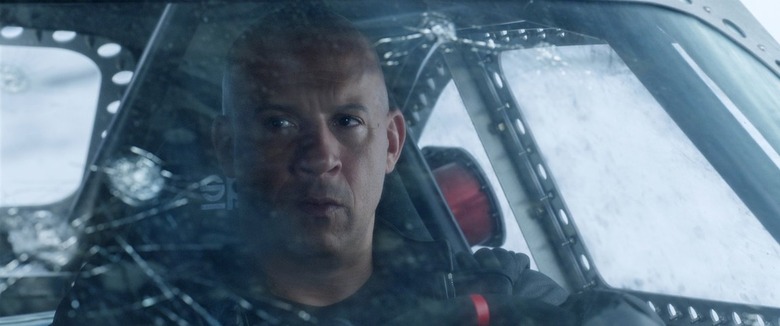 The next Fast and Furious is going to take its sweet time zooming into theaters.
Universal Pictures is reorganizing its movie slate with a push for 2020, with the Fast and Furious 9 release date getting moved back from 2019 to Easter 2020 while Trolls 2 gets an earlier date from its original spring 2020 release.
Fast and Furious 9
Fast and Furious 9 was originally set to hit theaters on April 19, 2019, but Universal announced that the ninth entry in the action franchise is now set for April 10, 2020.
The franchise has faced a bevy of behind-the-scenes troubles, with this year's Fate of the Furious circumventing a now-infamous feud between stars Vin Diesel and Dwayne Johnson (otherwise known as "the candy ass saga"), going on to rake in more than $1.2 billion worldwide. However, the Fast and Furious family has recently been dealing with some drama, with female lead Michelle Rodriguez threatening to leave the series if women aren't given better parts, and talks of a Hobbs spin-off with Johnson leading to some confusing Instagram posts.
It seems like all cannot be solved with a cold Corona — which itself was mysteriously missing from Fate of the Furious — which may have been the cause behind this later release date.
Trolls 2
Meanwhile, Trolls 2, the sequel to the 2016 Dreamworks animated film starring Anna Kendrick and Justin Timberlake as characters based off of the Trolls toy line, is changing its release date from April 10, 2020, to February 14, 2020.
The first Trolls was a modest hit, making about $300 million worldwide. While the movie itself met with tepid reviews and a muted response, its theme song, Justin Timberlake's  Can't Stop The Feeling, easily outpaced the forgettable reception to the animated film, becoming one of the most overplayed songs of 2016. The musical star power behind Trolls is undeniable, which likely led to the green light for Trolls 2.
Here's Universal's official synopsis for Trolls 2:
Can't stop the feeling as the colorful, wondrous Trolls return for TROLLS 2, the follow-up to 2016's breakout global hit about how far you'll go for happiness...and how far you'll go to get it back.  Anna Kendrick and Justin Timberlake reprise their roles as the eternal optimist Poppy and the curmudgeon Branch in the new musical comedy-adventure from the creators of Shrek.
Let's hope Universal can come up with a clever subtitle for Trolls 2 so it won't get confused with the vastly different, nonsensical low-budget horror movie Troll 2, which has gained a cult following as one of the worst movies of all time. Or maybe they can title it Trolls 2: Oh My Gooood. You know, for the meme.