The Morning Watch: 'Blade Runner' Compared To The Book, Jim Carrey Chats With Norm Macdonald & More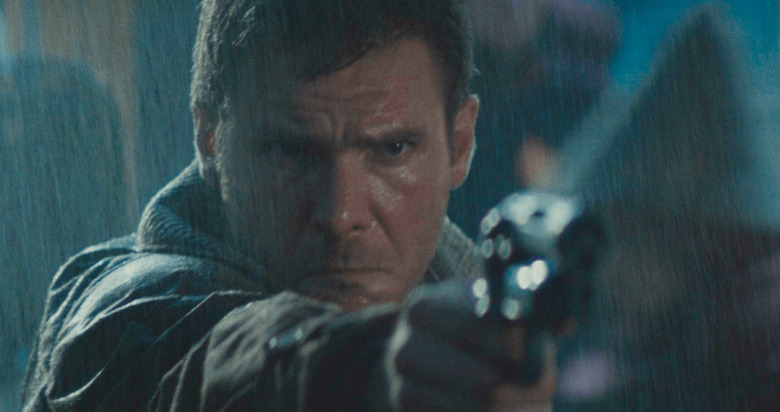 (The Morning Watch is a recurring feature that highlights a handful of noteworthy videos from around the web. They could be video essays, fanmade productions, featurettes, short films, hilarious sketches, or just anything that has to do with our favorite movies and TV shows.)
In this edition, see how Blade Runner compares to the Philip K. Dick novel on which the movie is based. Plus, enjoy over an hour of fascinating discussion between Jim Carrey and comedian Norm Macdonald, and see how Stephen Colbert's latest charity endeavor has some of your favorite stars embarrassing themselves online.
First up, CineFix brings back their recurring "What's the Difference?" video series to compare and contrast the 1982 film Blade Runner with the Philip K. Dick novel that inspired it, Do Androids Dream of Electric Sheep? from 1968. How loyal is Ridley Scott's adaptation of the classic sci-fi novel? Watch the video to find out.
Jim Carrey has really been making the publicity rounds lately, and this time he's sitting down for a lengthy chat with comedian Norm Macdonald. These are the kind of conversations we could watch for hours, but we'll settle for this one that lasts over an hour and contains a lot of great anecdotes and discussion.
Finally, Stephen Colbert has inspired a bunch of celebrities to post some of their most embarrassing pictures from their formative years as part of a new #PuberMe charity drive to help raise funds for hurricane victims. Nick Kroll and Stephen Colbert kicked it off and countless comedians, movies stars, TV personalities and more have followed suit. See more by searching the #PuberMe hashtag on Twitter.