'Maleficent 2' Lures 'Pirates 5' Co-Director Joachim Rønning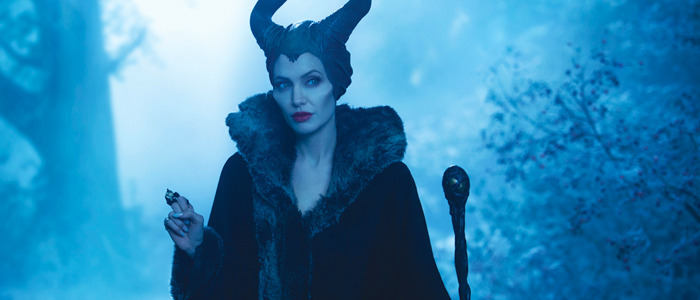 Three years after Disney released Maleficent, a live-action exploration of the horned villain of their animated classic Sleeping Beauty, the studio is moving full steam ahead on a sequel. Angelina Jolie is set to return as the title character, and now a new report says that Disney is looking to keep things in the family when it comes to a director: they're in talks with Pirates of the Caribbean: Dead Men Tell No Tales co-director Joachim Rønning to take the reins of Maleficent 2.
Deadline brings the news, and intriguingly, there's no mention of Rønning's Pirates co-director Espen Sandberg anywhere to be found. As a duo, Rønning and Sandberg directed a fun little western comedy called Bandidas starring Penelope Cruz and Salma Hayek, as well as a couple of episodes of Netflix's now-cancelled series Marco Polo. But the pair made a big splash with 2012's Oscar-nominated Kon-Tiki, which went a long way toward securing them the job directing Pirates 5. But that film had a tumultuous production, and it seems like it may have torn the two apart.
When I interviewed the directors for Pirates earlier this year, they were doing interviews separately instead of being paired together – a very odd move, considering they made the film together. When I asked them whether the film had a negative impact on their working relationship, they toed the company line and said they had a great experience, but with Rønning working on Maleficent 2 by himself, it seems obvious that wasn't entirely truthful.
I found Pirates 5 to be a formulaic sequel that didn't bring anything new to the table, so I hope Rønning will be able to learn from his experience making that Disney sequel and inject some life into this one. It's clear he can play nicely with the studio and work in the Hollywood system, but whether he can deliver a blockbuster product that people love remains to be seen.
Maleficent received mixed reviews when it came out but performed well enough, earning over $750 million at the worldwide box office. Maleficent 2 is expected to begin filming sometime in early 2018, with a screenplay by Linda Woolverton and Jez Butterworth. Rønning also has an adaptation of the late Michael Crichton's novel Micro in development for Amblin Entertainment and producer Frank Marshall, which he'll also direct by himself, as well as an original movie called Origins in the works and another potential Pirates sequel in his future should the studio decide that's worth pursuing.