The 'Porto' Trailer Features One Of Anton Yelchin's Final Performances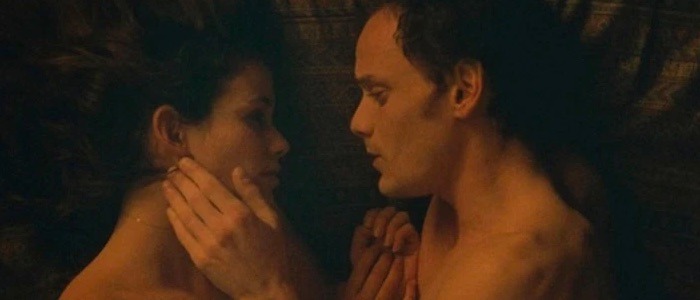 Anton Yelchin was one of the most promising actors of his generation, and seemed like he was only getting started when his tragic death shocked the film world. The Green Room star was only 27 when an accident took his life, and a few of his projects had yet to be released at the time of his death. Now, one of his final performances can be seen in Porto.
In Gabe Klinger's Porto, Yelchin plays an American in the Portuguese city of Porto who finds himself drawn to a young French woman (Lucie Lucas). The two embark on a romantic night together, which soon turns into something more serious. There are shades of Richard Linklater's Before trilogy here, albeit with an apparently darker edge. The first trailer for the film is below.
Porto trailer
In addition to Yelchin and Lucas, Porto also stars Paulo Calatré and Françoise Lebrun, with Jim Jarmusch serving as Executive Producer. Here's the official synopsis:
Jake (Anton Yelchin) and Mati (Lucie Lucas) are two expats who experience a brief but intimate connection in the ancient Portuguese city of Porto. He's an American loner exiled from his family. She's a student from France embroiled in an affair with one of her professors. After spotting each other from a distance at an archeological site and then again at a train station and a café, Jake works up the courage to approach Mati and they embark on a night of carefree intimacy.
This romantic encounter is viewed from years later, both characters still haunted by the powerful connection they shared. Using a mix of film stocks and art direction that evokes a bygone era of European cinema, PORTO, shot by renowned cinematographer Wyatt Garfield (Gabriel Beatriz at Dinner, Mediterranea), delivers a cinematic form of saudade – a Portuguese word that describes an emotional state of nostalgic longing for a person or place that one has loved.
In making the film, director Klinger's intentionally played around with an unconventional narrative structure, which the filmmaker said was done to reflect people look back upon past relationships:
When I've been in romantic relationships and they've run their course, I think there's still a little bit that you can salvage from whatever's left. You always ask the person, "don't you remember the good moments?" But more often than not, the bad things cloud those things. And it works the other way around, too. The irrational side of us always wants things to stay as they are, but if you're not in love anymore, you can take the rational posture, which is also kind of irrational, because love isn't a coherent thing. So the person who wants to stay in the relationship becomes the crazy person and the person who wants to leave the relationship because it's "for the best" becomes the rational one, but actually you're both irrational. There's no clear-headed way to summarize what happened to you.
Yelchin still has one more film to be released, Cory Finley's Thoroughbreds, which has no wide release date yet. Porto opens in New York on November 11 and Los Angeles on November 24.