Live-Action Sonic The Hedgehog Movie Is Speeding Into Development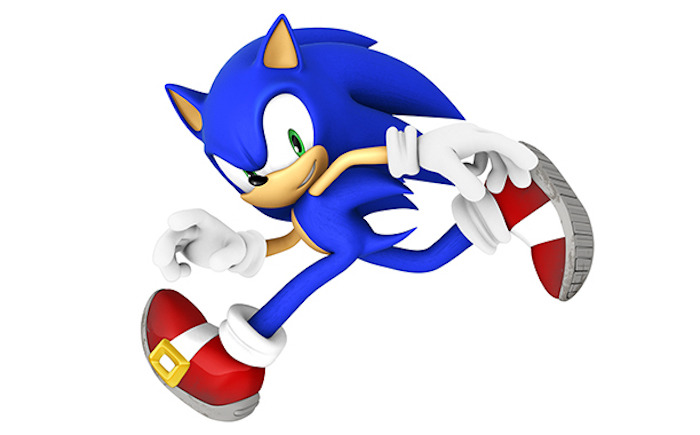 For a renowned speedster, Sonic the Hedgehog sure is taking a long time to make it to theaters. But the finish line is starting to come into view.
Paramount is officially developing a Sonic the Hedgehog live action movie with Fast and Furious producer Neal H. Moritz and Deadpool director Tim Miller producing, and Miller's frequent Blur Studio collaborator Jeff Fowler helming the video game adaptation in his directorial debut.
Paramount Pictures picked up the project after Sony Entertainment put the project at the backburner, according to The Hollywood Reporter. Moritz, Miller, and Fowler have stuck with the project since it was first being developed by Sony, which acquired the film rights from SEGA in 2013. There's no confirmation about who will write the movie yet.
The plan for the film is reportedly to blend live-action and CG elements, which likely means that Sonic will be a CGI character in the real world. That will probably extend to the blue speedster's friends Tails and Knuckles, who in the game run around various settings collecting items and fighting enemies and working to foil the world-domination plans of the evil Doctor Eggman Robotnik. I'm assuming there will be more plot to the actual movie than simply Sonic speeding around cities collecting coins, though I don't have particularly high expectations for the live-action film other than an incomprehensible need for Sonic to utter his catchphrase, "Gotta go fast!"
The Sonic the Hedgehog video game was first released by SEGA in 1991, since selling more than 360 million copies on various consoles. Sonic quickly sped to the top of the video game icon list, celebrating his 25th anniversary last year.
It's apt that Moritz — the producer behind most of the Fast and Furious movies — will take on the fastest video game character in existence. Video game movies haven't had a great track record in Hollywood, but if Moritz can help launch a scrappy movie about street racing into a billion-dollar blockbuster franchise, he could feasibly make a good Sonic the Hedgehog movie. There's a lot of goodwill towards Miller too, whose Deadpool remains one of the funniest takedowns of the superhero genre out there. I don't know much about Fowler, whose biggest credit is the 2005 Oscar-nominated animated short Gopher Broke that he wrote and directed. However, it seems like visual effects and animation are his forte, which makes him a good fit for the Sonic movie.