This Week In Trailers: A Ciambra, Intent To Destroy, Radius, Flesh And Blood, Bill Nye: Science Guy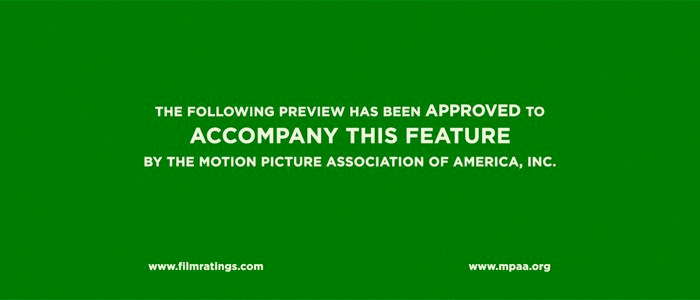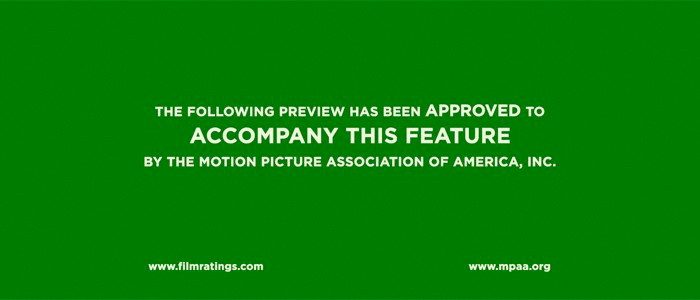 Trailers are an under-appreciated art form insofar that many times they're seen as vehicles for showing footage, explaining films away, or showing their hand about what moviegoers can expect. Foreign, domestic, independent, big budget: What better way to hone your skills as a thoughtful moviegoer than by deconstructing these little pieces of advertising?
This week we destroy Turkey and America's right to a safe space for their denial of the Armenian Genocide, go high concept by killing goats and people, mix fiction and reality inside a cinematic blender, turn 13 and turn to a life of crime, and get the theme song to Bill Nye: The Science Guy stuck in our heads.
Radius Trailer
Liam (Diego Klattenhoff) wakes from a car crash at the bottom of a ditch with no memory of who he is. As he makes his way into town, he discovers that anyone who comes within a 50-foot radius of him dies instantly. Out of options, he tries to live in seclusion to protect others, until one day, his murderous power seems to subside... with the arrival of a woman (Charlotte Sullivan) who says she was in the crash with him. She too is suffering from amnesia and looking for answers. Together they embark on a journey to uncover who they really are...
You're taking your movie making money's life into your own hands when you throw something high concept at me.
If it's something like A Ghost Story, it's going to fool me and you end up with someone who can't believe I spent all that money and time with a movie that went nowhere with me. If it's something like Swiss Army Man, though, you've got a fan for life. That's why this one has me on the line like a fish on a hook. Directors Caroline Labrèche & Steeve Léonard are working through what looks like a bizarre Twilight Zone episode but instead of revealing some truth about humanity's true self we just get a couple who have to figure out how and why they are annihilating all living beings in their, wait for it, radius. I'm just in the mood for a fun story like this and it looks like it'll fill up a couple of hours just fine as long as they've figured out how to make this hook's premise last all that run time.
 Bill Nye: Science Guy Trailer
Two things:
1) Mr. Wizard was, hands down, one of my favorite shows on Nickelodeon
2) I absolutely suck at math and science
One of the things that directors David Alvarado and Jason Sussberg have done with their trailer is capture that essence of what makes someone not only memorable in pop culture but also extolling how those people are giving back in a positive way. I just missed the window for being within the target demo of Bill Nye the Science Guy when the show ran from 1993-1998, I remembered him more for his work on the comedy show Almost Live!, but that didn't diminish his effect of being the go-to guy when it came to figuring out who best was able to teach science concepts to kids. His shows were engaging, informative and had a deep impact. The trailer explores the beginning of what would be a career spent in the service of education. Initially teaching children to transitioning to teaching adults with childish tendencies when it came to scientific fact. I genuinely enjoy documentaries like this where the emphasis is on a career and that that devotion means in the overall trajectory to a person's life so while there doesn't seem anything explosive to uncover there's still a mighty story that is ready to be told.
Intent to Destroy Trailer
My respect for Eric Bogosian runs deep.
I've read his books, watched Oliver Stone adapt his searing and insightful Talk Radio, paid to see him perform live, and, now, listen to his perspective on a subject I am woefully ignorant about: the Armenian Genocide. Director Joe Berlinger takes it from the top here in setting the table for what is an extremely clear and convoluted story. Understanding what this genocide meant and why this country, along with other governments, are unconscionably silent on this are the things that make understanding issues of who will eventually be standing on the wrong side of history so powerful. Joe, as a filmmaker, comes from a hearty stock of delving into the more thorny areas of history as it concerns our dark underbelly. From the documentary about the West Memphis Three that made him an Academy Award nominated director to the documentary that made him an Emmy award winning filmmaker with Ten Days That Unexpectedly Changed America, he is probably the most qualified to tackle something that is difficult to unpack. The trailer zips by without ever being dragged down with dumping too much information while also being insanely provocative as you learn how we, as a nation, have swallowed it into the more quieter corners of our history. Dense and powerful stuff here.
(via FirstShowing)
A Ciambra Trailer
His name just lingers there.
Ok, we get it, Martin Scorsese loved your movie. Other than having this badge of honor, and it's absolutely the right thing to do when you have something people are going to have to read. Director Jonas Carpignano looks to create a different kind of coming-of-age movie and one that involves a life of crime. There is a weight here in that what you have is a story about a boy who is at a crossroads that is either going to lead down a life of being an upstanding citizen or one that will only result in a life of thievery and abject loneliness. The road seems to be beset on all sides of this boy having to choose the more dangerous option but the trailer is slick enough that it gives us that taste for the thug life while interspersing pull-quotes that help make the case why this movie deserves a shot with you. A boy becoming a man, that's universal.
Flesh and Blood Trailer
Raw.
I normally eschew using that word, raw, to describe something but this trailer from director Mark Webber is exactly that. It's rough around its edges, it's narrative self-admittedly vacillates between fiction and non-fiction, but the end product sells itself as a wholly original creation. I didn't know what to expect once I launched into watching this but the story and the small little turns that we take feels like a story rooted in reality than it does with telling a parable. I am taken by the risks it takes in not giving us something familiar but it's in that quest to deliver a genuine story that it stands on its own merits to be judged on how well we move throughout the narrative and how engaged we are with those who populate inside of it.
Nota bene: If you have any suggestions of trailers to possibly be included in this column, even have a trailer of your own to pitch, please let me know by sending me a note at Christopher_Stipp@yahoo.com or look me up via Twitter at @Stipp
In case you missed them, here are the other trailers we covered at /Film this week: