Why Todd McFarlane Is The Right Person To Direct 'Spawn', According To Jason Blum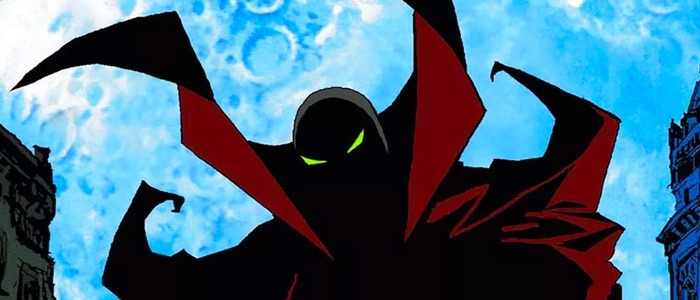 We're getting closer to the long-rumored Spawn reboot. It's been 20 years since the first terrible Spawn film adaptation, and ever since its release, Spawn creator Todd McFarlane has been teasing a new, better Spawn film. Now Blumhouse is making that idea a reality, and McFarlane himself is directing. The comic book artist has never helmed a film before, so his hiring on this project might raise an eyebrow or two. But Blumhouse head honcho Jason Blum isn't concerned. In a recent interview, Blum justified putting the untested McFarlane into the director's chair. Read on for Blum's thoughts regarding the Spawn reboot director.
Todd McFarlane's Spawn was one of the prototypical 1990s comic book characters – a brooding, violent anti-hero fond of chains and misery, wrapped in a big, bright cape. The character branched out into other media, including a popular toy line and a supremely dark HBO animated series. And then there was the 1997 film adaptation, featuring Michael Jai White, John Leguizamo and some of the worst CGI you'll ever see on the screen. While the film had plenty of violence and depictions of cartoonish demons, it wasn't the hard R that creator Todd McFarlane always hoped for.
Now McFarlane will have the chance to make exactly the Spawn movie of his dreams, thanks to horror super producers Blumhouse, who have hired the comic book creator to direct the new film adaptation. Blumhouse CEO Jason Blum has high expectations for the new Spawn film, saying back in July, "[McFarlane is] going to join the ranks of Jordan Peele with Get Out, M. Night [Shyamalan] and The Visit and Split with us. And I think Todd is going to fit great into the Blumhouse mold, and we're going to open up a lane for him to do his thing."
Speaking with Coming Soon recently, Blum elaborated more on why he thinks McFarlane is the right person to helm the new Spawn movie:
"I think he's gonna do a great job. Being a director encompasses a lot of different skills, but one of the most important skills is you have to be a great manager. You're kind of a General of this army that you have to lead into battle every day, and he does that in his life every day running McFarlane Enterprises. So I think that translates to directing in a lot of ways. We've had a great back-and-forth around developing the script. I wouldn't have done it if I didn't think he could do a great job, but we'll see. I have a good feeling about it."
There has been no casting for Spawn yet, but in the past McFarlane expressed interest in hiring Leonardo DiCaprio for a role. I have a feeling that won't be happening, but, stranger casting announcements have been made. The Spawn reboot is expected to hit theaters sometime in 2018.