Trivia: Jason Bourne Almost Died At The End Of 'The Bourne Identity'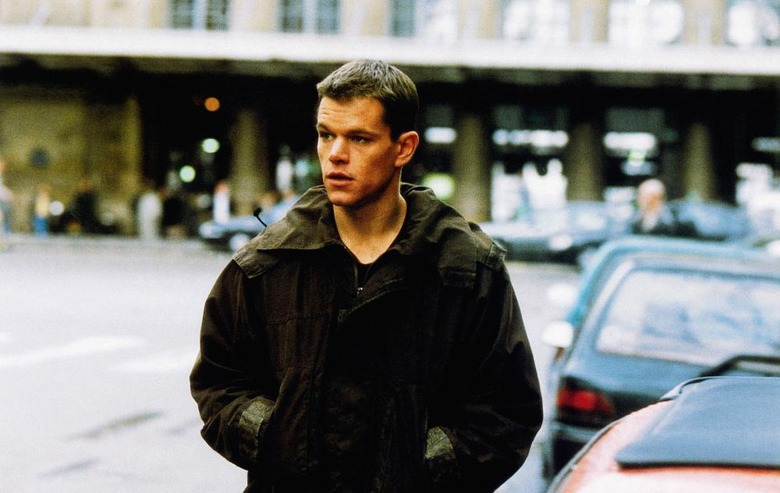 The Bourne film series may have come to outstay its welcome today, but 15 years ago, The Bourne Identity was a plucky spy thriller starring a rising dramatic actor making his first venture into the action genre.
Without high expectations for the film, director Doug Liman and star Matt Damon debated giving The Bourne Identity a dramatic twist — by killing off its title character at the end of the film. Clearly, that did not happen, and Jason Bourne went on to become the quintessential cinematic spy of the 21st century.
Liman revealed in an interview with Uproxx that The Bourne Identity series was nearly a single film.
"Matt Damon and I talked about killing Jason Bourne at the end of The Bourne Identity. We were like no one will see that coming! And obviously, we decided not to do that."
Liman elaborated that the decision was less about the possibility of sequels than it was to provide a "satisfying ending" for the viewers.
Yes, Jason Bourne almost died at the end of The Bourne Identity — which would have likely put an end to the series that would eventually give way to Paul Greengrass' The Bourne Supremacy, The Bourne Ultimatum, and Jason Bourne, as well as Tony Gilroy's spin-off The Bourne Legacy starring Jeremy Renner. While Greengrass was the director who became synonymous with the series — popularizing the franchise's frenetic shaky-cam action choreography — it was Liman who kicked off the spy series with the gritty, hard-edged The Bourne Identity.
The influence of The Bourne Identity's fast-paced brutality would be felt through established spy series like James Bond (whose series got a Bourne makeover with Casino Royale), cynical ex-CIA movies like Taken, and the thousands of new action thrillers starring twenty-something wunderkinds like Dylan O'Brien or Taylor Lautner. But the relatively happy ending of The Bourne Identity (which was immediately ripped out of our hands at the beginning of Supremacy) kept the series from being too cynical, even as blockbusters became increasingly dark and disillusioned. Who knows what killing off the amiable Matt Damon at the end of that film would've done to our cinematic landscape?
At this point, however, death seems like it would be a sweet mercy for the Bourne franchise, which has definitely gone on for two movies too long. The Bourne Legacy was an ill-fated attempt to launch a "new generation" franchise, while Damon's halfhearted return to the franchise in last year's Jason Bourne was just plain dull. Killing off Jason Bourne now wouldn't have the same impact it would have if done in The Bourne Identity, but maybe it could finally bring some sort of "satisfying ending" to the audience.