On Its 35th Birthday, Disney World's Epcot Is Remarkable And Frustrating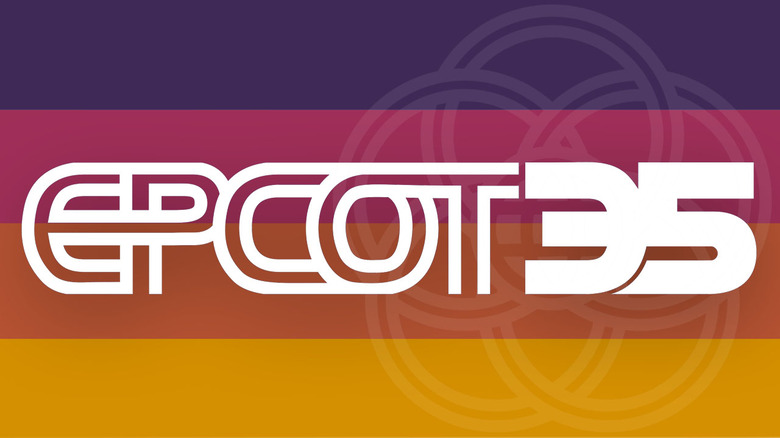 (Welcome to The Disney Discourse, a recurring feature where Josh Spiegel discusses the latest in Disney news. He goes deep on everything from the animated classics to the theme parks to live-action franchises. In this edition: on its 35th birthday, Walt Disney World's Epcot remains inspiring and frustrating.)
"EPCOT Center is inspired by Walt Disney's creative genius. Here, human achievements are celebrated through imagination, the wonders of enterprise, and concepts of a future that promises new and exciting benefits for all."  This dedication, provided by E. Cardon Walker in October of 1982, was both grandiose and utterly appropriate to what the second theme park in Orlando's Walt Disney World resort strived to be. Yesterday, the park celebrated its 35th anniversary, so there's no better time to look at the park as it is now, and wonder why it's altered quite so much.
The Florida Project
We should remember that the best word to describe the theme park, now known only as Epcot, is "ambitious." Originally, Epcot was not just going to be a theme park, known as much for its massive, golf-ball-shaped entrance icon as for the attractions beyond. Epcot was EPCOT – the Experimental Prototype Community Of Tomorrow. This concept was first introduced by Walt Disney himself, in the fabled "Florida Project" film that was filmed less than two months before his passing, intended to sell the Florida government on his new plan. The Experimental Prototype Community Of Tomorrow would exist on the 43 square miles of land that Disney had quietly purchased throughout the 1960s to gift this area with something that Anaheim's Disneyland never had – the "blessing of size."
EPCOT would house a theme park, to be sure, but it would also house employees, an industrial park, and an envisioned utopian community free of crime, accident-ridden transportation, and general chaos. Just as Disneyland was initially designed as a rebuttal to amusement parks that only entertained children, not the whole family, EPCOT would be a response to the messy cities of the 1960s. Once Disney passed away, his idea for EPCOT fell by the wayside – it's hard to know whether it could have come to fruition even if he had lived longer – though elements of his vision remained.
Though his ambition for the original EPCOT never led to something tangible, the executives who took over the project did push for something relatively ambitious throughout the 1970s, leading to the opening of EPCOT Center on October 1, 1982. By then, it was downgraded to just being a theme park; then, as now, it was split in two. The front half of the park is called Future World, and is separated by pavilions focusing on energy, the land, the sea, transportation, and more; the back half of the park is called World Showcase, separated by pavilions focusing on countries from the United States to China to Italy. The tagline for EPCOT Center was both simple and a bold declaration of purpose: "The 21st Century Begins October 1, 1982."
If you had been there on opening day, here are two notable things you would not have seen at EPCOT Center: in-person meet-and-greets with characters like Mickey Mouse and attractions themed to well-known Disney movies. Today, you can meet Mickey, then walk over to The Seas with Nemo and Friends, then watch a movie featuring Simba from The Lion King, and in a few years, you can ride an attraction featuring Marvel's Guardians of the Galaxy characters. And that's just in Future World. If you'd like to see Olaf the snowman, Princess Anna, and Queen Elsa, the Norway pavilion in World Showcase is your best bet. (Never mind that Frozen takes place in a fictional country, not Norway.) The Three Caballeros spend their days in the Mexico pavilion, and you can meet country-specific characters elsewhere in the World Showcase, from Mary Poppins to Marie from The AristoCats.
When EPCOT Center opened, there were nearly two decades separating us from the new century; now, Epcot is nearly two decades away from the start of that century. The park continues to handle thousands of guests per day. But the park that exists now, in spite of maintaining the same general shape, is radically different than it was in 1982. So what happened?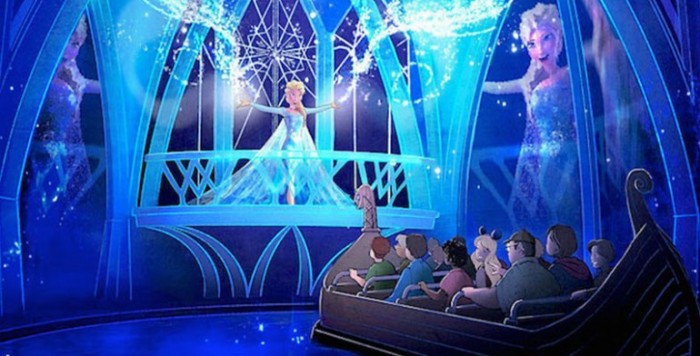 The Franchise Invasion
Many of the Future World pavilions from opening day in 1982 have either been totally overhauled or closed entirely. What was once the Universe of Energy pavilion will soon house that Marvel attraction. What was once the immersive dark-ride Horizons is now Mission: Space. The Seas pavilion has the same footprint, but is now a Finding Nemo-themed building with a dark ride as well as an interactive show featuring the surfer-styled turtle Crush. And so on. World Showcase hasn't had as many drastic changes, though the recent replacement of Norway's Maelstrom attraction with Frozen Ever After suggests a frustrating way forward.
The 35 years since the unveiling of EPCOT Center have led to renovations big and small – even the park's name changing to simply Epcot pushes it further away from its original identity by suggesting that five-letter word isn't an acronym for something greater and grander. The Walt Disney Company has gone through immense shifts, many of which are now reflected in Epcot and the other theme parks. Each of the company's major acquisitions, from ESPN to Pixar to Lucasfilm to Marvel, makes an appearance of some kind in their theme parks.
The other two Orlando parks that opened after Epcot – Disney-MGM Studios, now Disney's Hollywood Studios, and Disney's Animal Kingdom – aren't quite as heady in scope or theme as Epcot, relying on intellectual properties as much as anything else. Animal Kingdom, at its inception, came somewhat close, but is now typified by a land inspired by James Cameron's Avatar as it is by actual environmental progressivism. Disney-MGM Studios has gone through a series of updates, but even at its start, it was essentially trying to bring Hollywood to Florida. Now, with attractions themed to Toy Story, Indiana Jones, Star Wars, and more, they've vastly succeeded.
Epcot, at one time, felt much different from the other Disney parks. In some respects, it still does, because of the surface-level diversity offered at the various pavilions. In theory, Epcot is still the most ambitious theme park Disney has created. In execution, the park is messy in ways that speak not to its grandiose vision but to the muddled attempts to make that vision a reality. Each of the World Showcase pavilions has the capacity to be utterly enveloping and immersive, which is even more impressive considering how they all butt up against each other. In one glance, you can see the Eiffel Tower and an American Colonial-style building sharing the same air. But when you walk through the cobblestones of the Italy pavilion, or explore the nooks and crannies of the France pavilion, you can lose yourself in the replicated beauty of these countries. The same is partially true in the Norway and Mexico pavilions, or the United Kingdom pavilion. But it is unavoidably jarring to explore these pavilions and find yourself staring at someone dressed as Alice in Wonderland, or a pair of young cast members dressed as Aladdin and Jasmine in the Morocco pavilion, or to see Olaf sharing space with what was intended to be a Norwegian village.
That jarring sense is equally unavoidable in Future World, and has been for a long time. The purpose of Future World was not only to educate about current practices in energy, transportation, nutrition, the environment, and more; it was to show people what the future could look like. The park's brand of optimistic futurism was, and remains, remarkable, even more so because the pavilions were essentially underwritten by corporations. Somehow, the pavilions felt genuine and hopeful, not sterilized and corporatized. Now, as the Future World message is further diluted by IPs, it's hard not to miss the past futurism.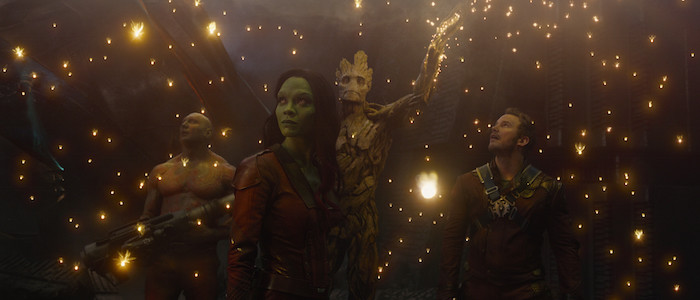 The Right (and Wrong) Changes
Take, for example, the Universe of Energy pavilion. The most recent iteration of this attraction, a 45-minute hybrid of movie and massive dark ride in which guests journey through the history of the world, was in need of refurbishment. The attraction existed, mostly as it was, for nearly 20 years; the movie starred Ellen DeGeneres and Bill Nye the Science Guy, and featured cameos from Alex Trebek and Jamie Lee Curtis. While DeGeneres and Nye have both had career resurgences in the 21st century, the film was clearly made in the mid-1990s, when DeGeneres had her ABC sitcom, Nye had a kids' TV show, and another of the film's cameo performers, Michael Richards, was known as a lovable sitcom sidekick as opposed to having a racist meltdown at a comedy club. Cast notwithstanding, the film glossed over many of the alternative energy sources that are familiar to many guests in 2017, such as solar or wind power.
The Universe of Energy needed to change, well before this year. Few people would argue this point, even the diehard fans who are heartbroken about the Guardians of the Galaxy taking the pavilion's place. The issue is less that Walt Disney Imagineering (or perhaps Disney executives) wanted the Universe of Energy to change; it's how the attraction is changing. This is a microcosm of the frustration. A theme park that dedicates itself, or part of itself, to an idealized vision of the future means that it must frequently change to accommodate the present and how it informs what will come to pass. But how those changes are made, and why they are made, has led to Epcot feeling like a shell of its past self. An attraction featuring Peter Quill and Company might be fun, but what does it have to do with energy, and why should it be housed next to pavilions dedicated to transportation, space travel, and the like?
We can ask similar questions about the Frozen Ever After attraction in the Norway pavilion. If you had experienced Maelstrom and the ensuing film in Norway over the last few years, you would not have been wrong to suggest that maybe the attraction needed a bit of a renovation. The movie, particularly, has a quaint charm but is inescapably a product of the 1980s. To suggest that any of the pavilions is above being altered is wrong, even their best attractions. (There aren't many genuine attractions in World Showcase; Maelstrom was a fairly placid boat ride in the dark, but was easily the standout.) From a business perspective, it mostly makes sense to place Frozen in Norway, a World Showcase pavilion that already houses a banquet hall featuring a sit-down restaurant with Disney princesses. The days of Epcot not featuring Disney characters or movies are long gone, and hey, Frozen is Scandinavian-inspired. So why not?
Again, it's less that Disney introduced characters to Epcot, but how they did. The Maelstrom ride building, vehicles, and track remain the same – the new attraction even includes the section of the ride where the boat you ride on goes backwards down a slight hill. Now, though, the Frozen characters line the sides of the attraction, singing the film's songs. The ambition of Epcot, the ambition that drove the park from its beginning, isn't present in Frozen Ever After. The attraction is, unsurprisingly, popular because the film itself is quite popular. That doesn't mean its quality meets the previous high bars established by Imagineering.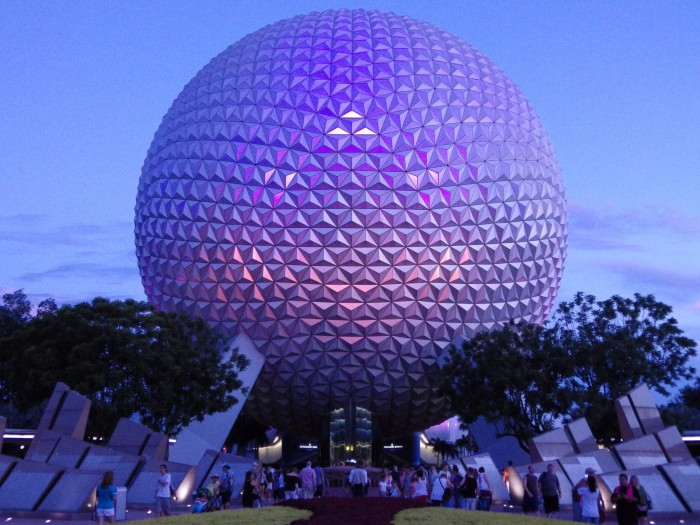 What Epcot Can Be
These two attractions represent the frustration of being an Epcot fan in 2017. I wish Epcot a very happy 35th birthday, and am partly jealous that I can't be there in person to celebrate. Some pockets of the Disney theme-park fanbase have long ago leaned into the notion that everything about the parks is perfect, including any potential changes. So I want to emphasize this: I love the Disney theme parks, and particularly adore Epcot because of what it can be.
Loving a theme park, its ideals, its designs, its ambitions, probably seems like nonsense to a large chunk of non-park fans. But the purpose of Epcot remains one of the more inspiring things the Walt Disney Company tried to achieve after Disney's death in 1966. While I love what Epcot can be, that love is not unconditional. Epcot can be great. It has been great. I sincerely hope it will be again, but with the impending arrival of the Guardians of the Galaxy, I see a future where the park becomes even more choked with intellectual properties. What does Epcot look like at 40? What does it look like at 50? Today, I think of the rest of Card Walker's dedication to Epcot: "May Epcot Center entertain, inform and inspire. And, above all, may it instill a new sense of belief and pride in man's ability to shape a world that offers hope to people everywhere." Dark times such as these require beacons of hope to guide a path forward. Epcot was one such beacon. I hope it takes that place again soon.