'Flight Of The Navigator' Reboot Coming From 'Lucifer' Showrunner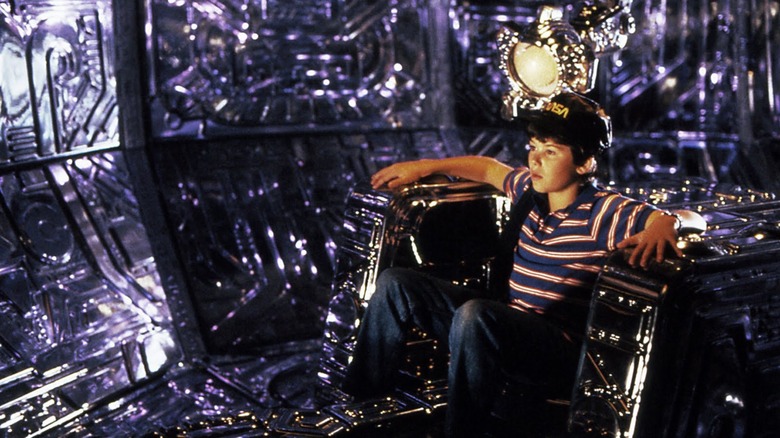 Hollywood has been trying to remake the 1986 sci-fi movie Flight of the Navigator since 2009, and Disney even tasked Jurassic World director Colin Trevorrow with writing and directing it at one point a few years ago. Trevorrow told us why that project fell apart – it boils down to shifting priorities at Disney, since they now have bigger fish to fry with Marvel and Star Wars movies – and now the rights have been scooped up by Lionsgate and The Henson Company, who have set the showrunner of Lucifer to write a new screenplay.
Variety says that Lucifer's Joe Henderson, who's also written episodes of White Collar and 11.22.63, will write a new script. But here's the confusing part: instead of referring to it as a remake (as the Disney version was intended to be), the site is calling this a reboot – which either implies that this is a new story that just shares a similar concept or it'll be the lates "legacyquel" that continues the first film's story and passes the baton to a younger generation. It's unclear whether Variety simply made a mistake in their description or if this actually indicates a change in direction for this project, so hopefully we'll get some clarification soon.
The original movie told the story of a 12-year-old boy named David (Joey Cramer) who is abducted by an alien spacecraft in 1978. When he returns to Earth a few hours later, he learns that he's actually been away for eight years because of the time dilation. Here is a retro trailer that concentrates more on David's in-space adventure that the consequences of his time away:
The Henson Company's involvement is promising for those who feared a modern remake (or reboot) might wipe away the charm of the original with loads of CG; I assume since their name will be on this version, they'll create similar creatures that inhabit the ship like in the '86 movie.
Flight of the Navigator is one of those films that people of my generation fell in love with, but I've never seen. I know our own Peter Sciretta has fond memories of it, and former /Film writer Germain Lussier wrote a loving tribute to the film to celebrate its 25th anniversary back in 2011. Watching that trailer, I can totally understand why people of a certain age could have been swept away in the film's high-concept ideas and sci-fi world, but I wonder how it would play for someone watching it as an adult for the first time today.