'The Oath': Ike Barinholtz's Satirical Thriller Will Turn Thanksgiving Into A Nightmare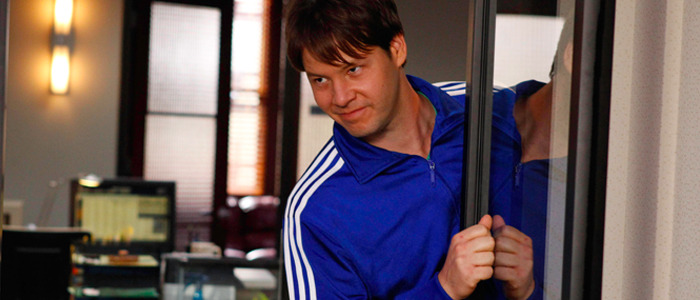 Ready for a sudden, anxiety-inducing reminder? Thanksgiving is coming – and it's coming fast. And we're talking Thanksgiving 2017 here, folks. Things couldn't be more tense. Soon, you'll be sitting around a table with your family, pushing down every urge to avoid a confrontation. Your palms are probably already sweaty just thinking about that, aren't they? Ike Barinholtz gets that, and that's why he's going to write and direct The Oath, a timely satirical thriller set around that most anxious of holidays. Read on for more details about The Oath movie.
Americans love Thanksgiving. It's an excuse to sit down and eat until you feel sick, get a second wind, and then eat some more. What's not to love? Unfortunately, with that meal of meals comes the crushing obligation of spending time with your family. And not just your immediate family, but your extended family as well. They're all there, gathered around you, and all you can do to stop yourself from getting into a political argument is to stuff another crescent roll in your mouth. With such tensions surrounding Thanksgiving, it's a wonder more filmmakers haven't exploited the holiday to their benefit.
Enter Ike Barinhotlz and his new film The Oath. In addition to writing and directing, Barinholtz – of The Mindy Project, Suicide Squad and Bright – will also star in the film, which is described by THR as being set in "a politically divided America where citizens have to take an oath of loyalty", and focuses on a man trying to make it through Thanksgiving without destroying his family. As someone who tries to avoid Thanksgiving like the plague, I can certainly relate to this. In fact, we can all probably relate to this, especially the "politically divided America" part. Admit it, you already have a rock in your gut thinking about Thanksgiving this year. I understand, I'm right there with you. Just try to breathe and think of all the cranberry sauce you'll get to consume.
Like Jordan Peele's Get Out, this appears to be another comedian-helmed thriller that revolves around politically charged issues. That's no coincidence. The Oath is being financed by QC Entertainment, who also financed Peele's Get Out. QC seems to be committed to backing actors in their directorial debuts. They're also working on the true crime thriller Green River Killer, which will mark the directorial debut of actor Michael Sheen. If you're an actor and you want to jump into directing thrillers, maybe hit up the phone book for QC Entertainment.