'Thor: Ragnarok' Behind-The-Scenes Featurette: New Haircut, New Attitude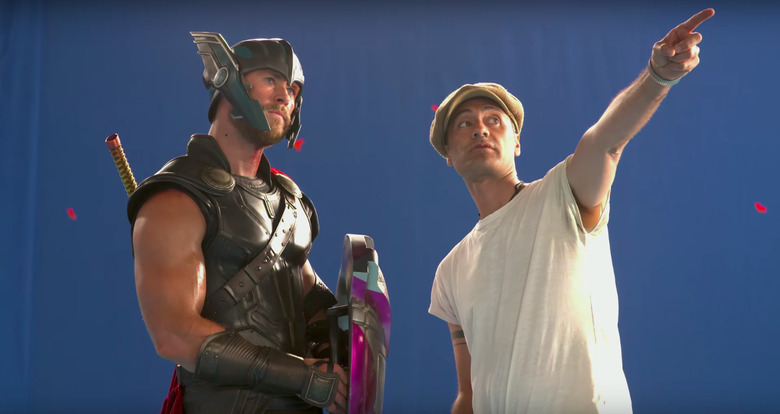 If the behind-the-scenes shenanigans are any indication, Thor: Ragnarok will be a hugely fun and charming space romp. Marvel has released a featurette of the making of the third Thor film, and already it looks to be miles more enjoyable than the last one.
Along with the release of the featurette, there's a new international trailer and poster to get you even more excited for Thor: Ragnarok.
Thor Ragnarok Behind The Scenes Featurette
The featurette gathers stars Chris Hemsworth and Mark Ruffalo, and director Taika Waititi to talk about the new sequel and where it finds our intrepid Norse thunder god after the events of Thor: The Dark World and Avengers: Age of Ultron.
"Thor's in crisis," Ruffalo describes. "He never went back to Asgard to claim the throne. He wanted adventure. When we pick him up, he's at the end of this search for himself."
After a doomed fight for Asgard with Hela, the goddess of death (Cate Blanchett), Thor is imprisoned by the Grandmaster (Jeff Goldblum) and forced to fight in a gladiatorial contest against his fellow Avenger, The Hulk (Ruffalo). But all is not as dire as it sounds for Thor: Ragnarok, despite being about — literally — the end of the world. Hemsworth said that bringing on Waititi, mostly known for his offbeat New Zealand comedies like The Hunt for the Wilderpeople, injected Ragnarok with more fun than the series had seen.
"In this film we wanted to kind of strip it back, wanted to have more fun with it. And Taika had the exact same idea, and we were both saying with Thor: Ragnarok let's try to have a little attitude."
Waititi agreed, saying:
"I wanted to take people on a ride and inject some comedy into it. It keeps people laughing along the way, but also has spectacle and stuff that gets people excited."
We see shots of the stars and director goofing off on set — one of my favorite little moments is when Waititi dons Loki's (Tom Hiddleston) helmet and says to the camera, wide-eyed, "Look who's been replaced." It's fun to see Hemsworth and Tom Hiddleston relaxed as well — this is reportedly Hiddleston's last Marvel film — joking and calling each other "dude." If the movie is half as fun as this featurette – or as enjoyable as Ethan Anderton's set visit – we're going to be on a...hell of a ride.
Check out the new international trailer and poster for Thor: Ragnarok as well.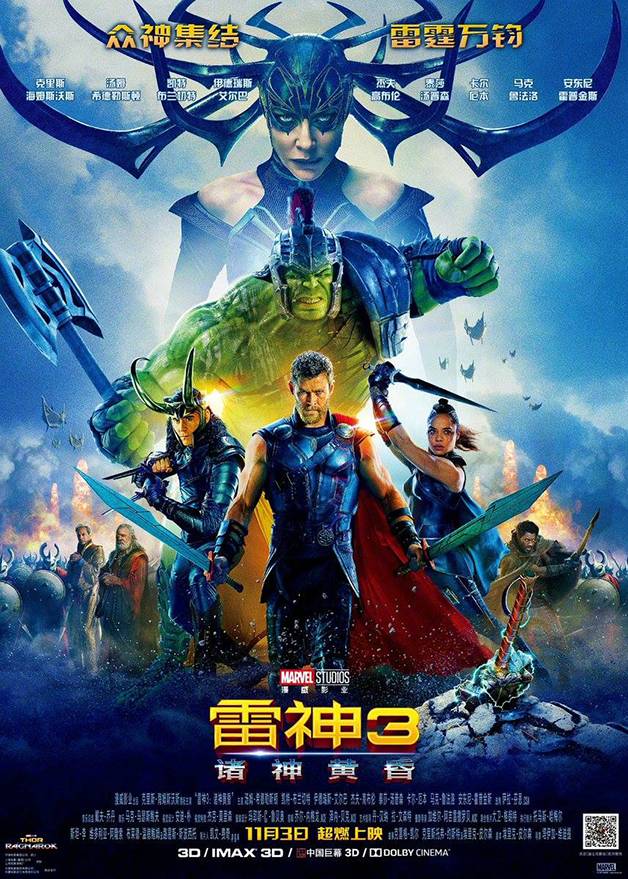 Thor: Ragnarok is set to hit theaters on November 2, 2017.