The Morning Watch: ILM's 'Rogue One' VFX Reel, McDonald's Got Tim Burton Fired From Batman & More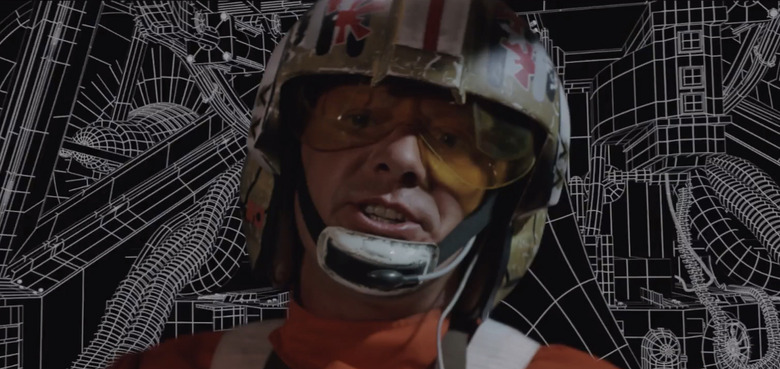 (The Morning Watch is a recurring feature that highlights a handful of noteworthy videos from around the web. They could be video essays, fanmade productions, featurettes, short films, hilarious sketches, or just anything that has to do with our favorite movies and TV shows.)
In this edition, Industrial Light & Magic extensively reveals the visual effects work they did on Rogue One: A Star Wars Story. Plus, find out how McDonald's ended up getting Tim Burton fired from the Batman franchise, and see what happens when Conan O'Brien drives around London with Tom Cruise.
First up, this impressive visual effects reel from Industrial Light & Magic shows all the hard work that went into Rogue One: A Star Wars Story. See the incredible detail that went into the creation of Jedha City, the meticulously crafted layers of the Death Star, and of course, the hotly debated resurrection of Peter Cushing as Grand Moff Tarkin by way of motion-capture performance and state-of-the-art digital effects.
Next up, Cracked explores the marketing mishap that happened after Batman Returns hit theaters and parents were not thrilled to see so many toys being sold to promote a movie that featured Danny DeVito as a disgusting, slimy version of The Penguin with a plan to kidnap children and drown them. The backlash had Warner Bros. hoping to make a more family friendly sequel, which resulted in Tim Burton being removed from the franchise, giving us Batman Forever and Batman & Robin.
Finally, Tom Cruise seems a little disappointed to not be doing Carpool Karaoke or an episode of Comedians in Cars Getting Coffee when he gets in a car in London with Conan O'Brien, and all the comedian wants to do is just drive around. The only problem is that Conan has never driven in the United Kingdom before.