Star Wars Bits: A Petition To Remove J.J. Abrams, 'Rebels' Season 4 Episode Descriptions, The History Of The Falcon, And More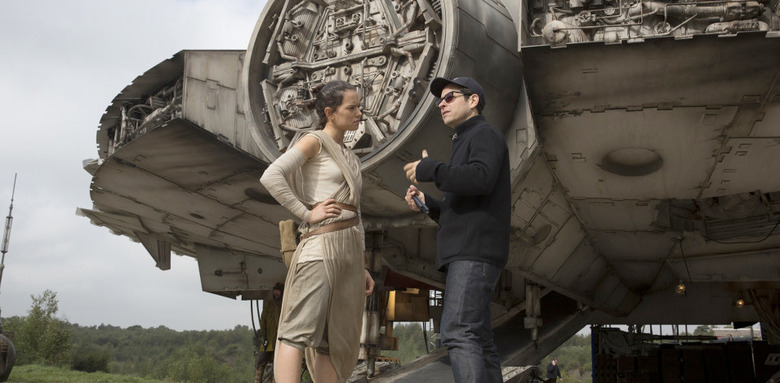 In this edition of Star Wars Bits:
A petition is circulating that intends to get J.J. Abrams fired from directing Star Wars: Episode 9
Ron Howard is tweeting a lot from the set of Han Solo
Star Wars Rebels season 4 gets a slick poster and the first episode descriptions have been unveiled
The history of the Millennium Falcon is explored in a new video
A new look at Star Wars Battlefront II, featuring an intro by John Boyega
Some Star Wars "fans" have started a fruitless petition to remove J.J. Abrams as the director of Episode IX. It is pretty ridiculous, and unless they have $2 billion to spend on removing him, we're gonna go ahead and say this is a waste of everyone's time. But good on TVOvermind for analyzing it anyway.
Mark Hamill was honored by GQ this year, and his interview shows how much he still loves Star Wars and the fans. He loves the line, "I have a bad feeling about this," and can rock a space cape like a boss. Watch all the way through for his tease about the set of Canto Bight, the casino; he says he's "never been on a set that opulent," but we're not 100% sure that means his character is actually in a scene on that set.
Shooting a scene about desperate and dangerous times in the Galaxy pic.twitter.com/AtNZPOkzFO

— Ron Howard (@RealRonHoward) September 23, 2017
Hey, did you guys know Ron Howard has been posting pictures from the set of Han Solo on Twitter and Instagram? Man, when this movie wraps this column is suddenly going to be half as long. Anyway, here's a cool, dark shot with some people rocking helmets in the background. But what kind of helmets?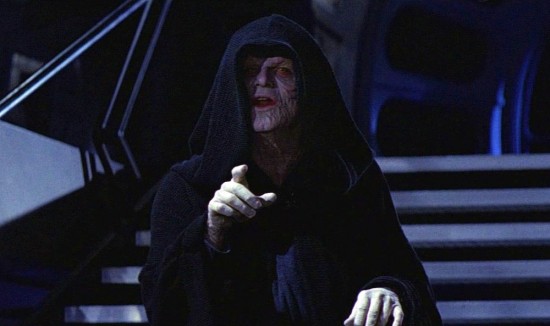 Will Ian McDiarmid ever play Palpatine/The Emperor again? With the "Dark Times" era seemingly the only timeframe the "Star Wars Story" movies are willing to explore, at least for now, there's a chance, and if McDiarmid has anything to say about it no one else is taking the power of the dark side from him.
"Maybe they are keeping me as a surprise for later but I have no idea. Of course, I don't want anyone else to play him," the actor told BBC. It'd be nice to see him cut loose one more time.
Yes, Star Wars Battlefront II is just looking better and better. John Boyega, who of course stars in the films as Finn, was an outspoken critic of the first game and its lack of a single-player campaign, which EA is now using to their advantage. Way to turn that around, folks! In this video, he details all the new features in the sequel, and man, it's looking more and more like this will be played just constantly when it debuts on November 17, 2017.
@emiliaclarke has wrapped filming on #UntitledHanSoloMovie. She's given us a terrifically strong & exciting character. Fun 2 work with, 2! pic.twitter.com/msfLd9OL86

— Ron Howard (@RealRonHoward) September 24, 2017
Hey, did you guys know Ron Howard has been posting pictures from the set of Han Solo on Twitter and Instagram? Emilia Clarke has wrapped her run on the film as an unnamed character in an unnamed movie. But she looks happy, and has bangs. Space bangs.
Here's a very nearly complete look at the current #StarWars canon!
Friend of the site (and good dude) Silas Lesnick has been avidly collecting the current canon Star Wars novels and comics. As he says this is a nearly complete look, in chronological order. If you're behind, well, get to reading!
Speaking of timelines, here's everything we know so far about the First Order and how they rose over the 30 years or so between Episodes 6 and 7. It's a pretty comprehensive look of the story so far (what there is of it), but we'll learn a lot more when Battlefront II comes out and we play Iden Versio's story, which spans across generations.
Can anybody translate for me? #McQuarrie #UntitledHanSoloMovie pic.twitter.com/mbKltvhFbW

— Ron Howard (@RealRonHoward) September 26, 2017
Hey, did you guys know Ron Howard has been posting pictures from the set of Han Solo on Twitter and Instagram? (Comedy in threes, ladies and gents!) This Ralph McQuarrie font was designed for Yavin IV – but don't expect Han Solo to be heading to the planet in this film. From what little we know about the timeline, it's a good decade before the Rebels had established a base there. Find out more about what that text means here.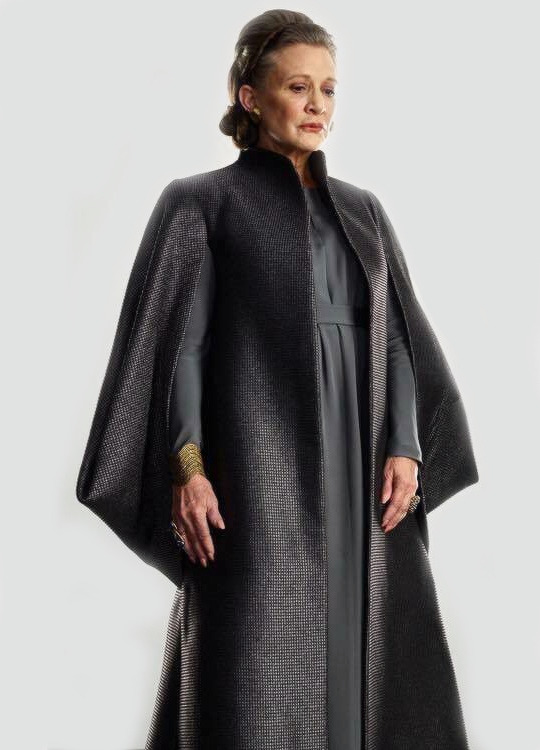 Mild Spoilers: Star Wars News Net dug up an interview with Andy Serkis where he confirmed he didn't get to act with Carrie Fisher in The Last Jedi, so don't expect that rumored faceoff between General Leia and Snoke.
"I had no scenes with Carrie but I did get to know her a little bit. She was an incredible human being with a wonderful personality and she's sadly, sadly missed and everyone who came into contact with her was really touched by her great energy and great sense of humour. She is a wonderful person and I did have a great time working with the cast and Adam Driver and Domhnall Gleeson, we've had some really great times on it."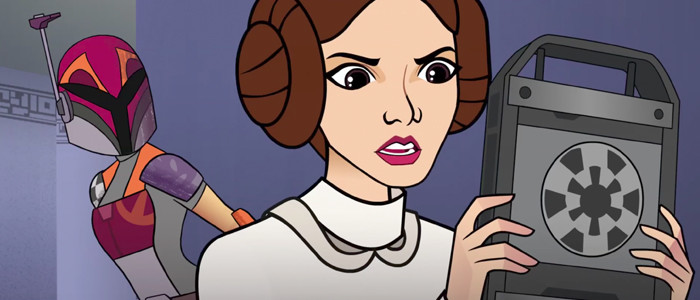 The next batch of Forces of Destiny episodes will start on Disney Channel on October 1, 2017 at 8 pm.
Take a very cool look at the various concepts that were first used for the Millennium Falcon in the above video; it could've been a very different-looking vehicle. Luckily they took their time and eventually came to the rounded ship we all know and love. That long pipe-looking ship is just... what a hunk of junk.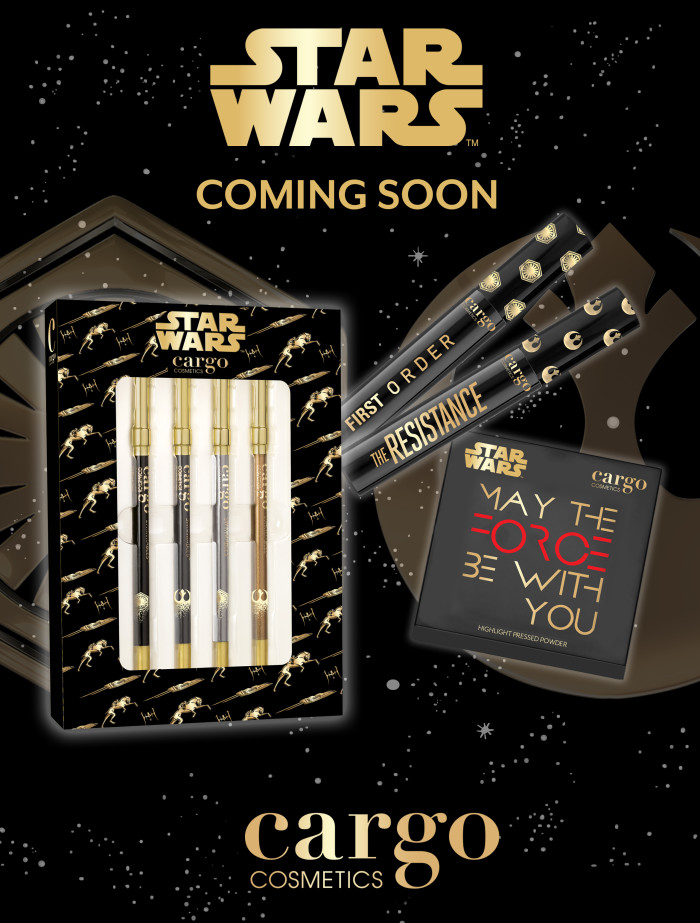 This fall you can be pretty-geeky with Cargo Cosmetics new Star Wars branded line. Coming to Kohl's stores in October, you can choose to declare for the First Order of the Resistance with this makeup.
Shout out to our pal Dan Brooks at StarWars.com, who got to talk to Mark Hamill about his time as Luke Skywalker for Hamill's birthday. Cheers to that hard-hitting first question, Dan!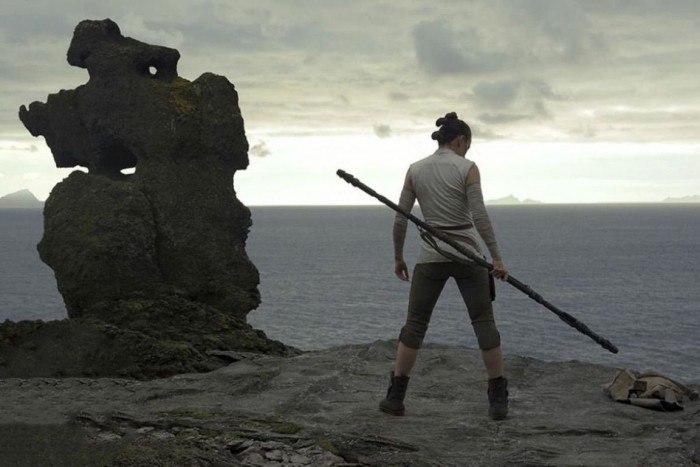 Some possible leaks/spoilers for The Last Jedi have emerged. They're over at express.co.uk, and I'm not going to read them so I have literally no idea what they say, but hey, they're there. Luke and Rey are involved somehow (I hear they're in the movie).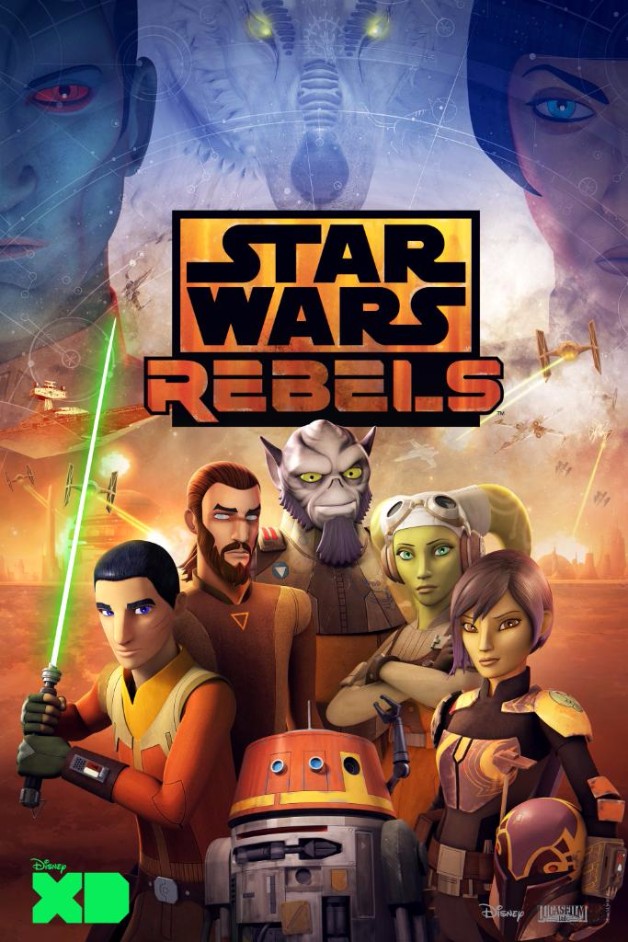 An awesome new poster for Star Wars Rebels season 4 has been revealed, with a glorious Loth Wolf and villains in the background, and our heroes front and center, looking very much like a family. The tears... the tears are starting already.
Descriptions of the first six episodes of #StarWarsRebels season 4: pic.twitter.com/34oZeOaMZk

— Star Wars Explained (@StarWarsExplain) September 27, 2017
Speaking of Rebels, here are the first six episodes' descriptions. Mild spoilers, for those sensitive to such things, but these are official and come straight from the Disney XD site, BTW. Ezra is very much the main character for the final season, as you can see. It comes back Oct. 16!
If it's sold, someone can mod it. Adam Woodworth modded a Radio Flyer Landspeeder with a Razor high-speed Crazy Cart to make it more fun for adults. The joyful music is a nice way to end this column, too. Enjoy!