A Long-Brewing 'Cleopatra' Movie May Have Found Its Director In 'Blade Runner 2049's Denis Villeneuve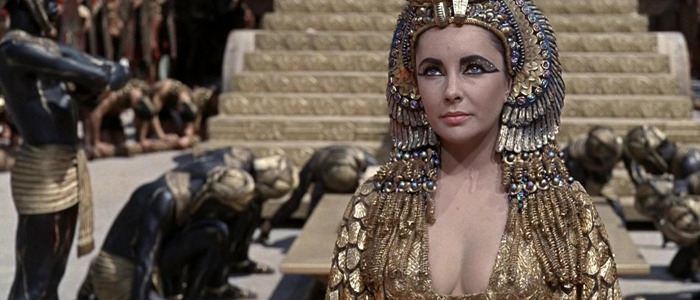 Director Denis Villeneuve is quickly becoming one of Hollywood's go-to guys for major studio tentpole projects. His most recent film, Arrival, was the /Film staff's collective best movie of last year, and his upcoming Blade Runner sequel has earned effusive praise in its early reactions.
So it's no surprise that Sony Pictures has snapped him up to direct one of their long-brewing movies. A new report pegs him as the latest filmmaker to take a swing at Cleopatra, a period piece about the famed Egyptian queen that's been in the works for years and has seen high-profile talent like David Fincher and James Cameron come and go.
Deadline has the news, saying Villeneuve "will re-develop to direct" – which essentially translates to "it's going to be a while before we actually see this." The director was rumored to be up for the director's chair of James Bond 25, but his involvement here likely kicks him out of contention for that anticipated follow-up. However, that doesn't mean he's clearing his schedule entirely: Villeneuve has been attached to direct a new film version of Frank Herbert's sci-fi novel Dune for Legendary Pictures, and Deadline says that the expectation is that he'll be able to work on Cleopatra while he's making Dune.
Mega-producer Scott Rudin and former Sony head Amy Pascal are producing Cleopatra, which is based on Stacy Schiff's 2010 biography of one of the most complex and fascinating figures in world history. Lover of both Julius Caesar and Mark Antony, Cleopatra was far more than a pretty face: she was a sly negotiator and a clever strategist whose decisions shaped the entire ancient world. Elizabeth Taylor played Cleopatra in a 1963 movie that cost more than any other film up until that time; it ran so far over budget that it nearly bankrupted 20th Century Fox. Now Sony will take a turn, hopefully with less disastrous results.
Angelina Jolie was rumored to play the role a few years ago, but there's no word on whether or not that'll still happen. David Scarpa, Eric Roth, and Brian Helgeland have all worked on the script, and directors like James Cameron, David Fincher, Paul Greengrass, and Ang Lee have all expressed interest or been attached at various times over the past decade. As Peter Sciretta said in our /Film Slack channel, "Everyone in Hollywood has peed in this pool." Here's hoping Villeneuve can drop a chlorine bomb in there and make us forget all about all of those would-be versions. If he brings his frequent collaborator Roger Deakins along to be this movie's cinematographer, that'd be a great start and a surefire way to get everyone's attention.