Daily Podcast: The Best DVD Making Of Docs, Blade Runner 2049, Lord & Miller, TV Show Costs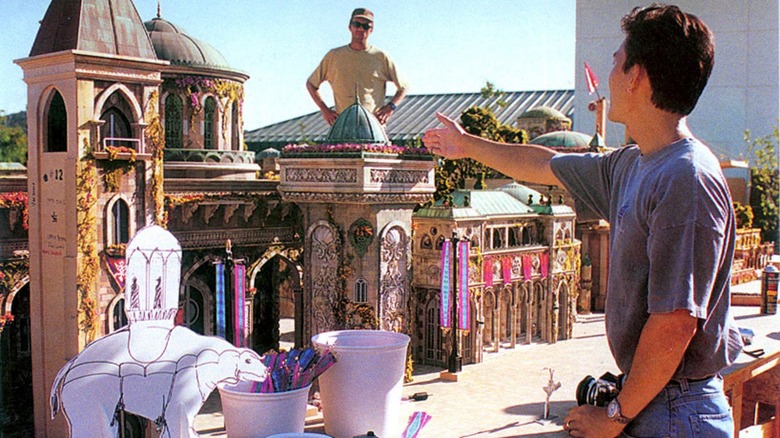 On the September 27, 2017 episode of /Film Daily, Peter Sciretta is joined by Ben Pearson to talk about the latest news including Blade Runner 2049 early buzz, Lord & Miller's next film, and the growing cost of television shows. And in the Mailbag we'll dive into the best DVD/Blu-ray special features/making-of docs you may have missed.
You can subscribe to /Film Daily on iTunes, Google Play, Overcast and all the popular podcast apps (here is the RSS URL if you need it).
In the News: 
Lord and Miller's First Post-'Han Solo' Film 

Will Be 'Artemis'

, From The Author of 'The Martian' 
The rising cost of tv shows.
In The Mailbag: Kolin Singh asks "I listened to you and Chris the other day talking about his top 10 movies. You mentioned that everyone should check out the making of the movie Zodiac.  Are there any other movies that you recommend seeing the making of? I own a ton a blu-rays and DVD's for this purpose, but never got around to watching any of them."
Peter's picks: Zodiac, Magnolia (Magnolia Diary), E.T., Mission: Impossible: Ghost Protocol, Clerks (Snowball Effect) and Clerks 2, Star Wars Episode 1 and 3 (In a minute), 360 Degrees of John Carter
Ben's Picks: The Lord of the Rings, Superman: The Motion Picture Anthology, Lost, The Shining, Apocalypse Now, Breaking Bad
To submit questions to the mailbag, send them to peter@slashfilm.com. Please mention your name and general geographical location in case we mention the question on the air.
You can find more about all the stories we mentioned on today's show at slashfilm.com. /Film Daily is published every weekday, bringing you the most exciting news from the world of movies and television as well as deeper dives into the great features from slashfilm.com. You can subscribe to /Film Daily on iTunes, Google Play, Overcast and all the popular podcast apps (RSS). We're still very much experimenting with this podcast, please feel free to send your feedback to us at peter@slashfilm.com. Please rate and review the podcast on iTunes and spread the word! Thanks to Sam Hume for our logo.