Denis Villeneuve Originally Wanted David Bowie For 'Blade Runner 2049' Bad Guy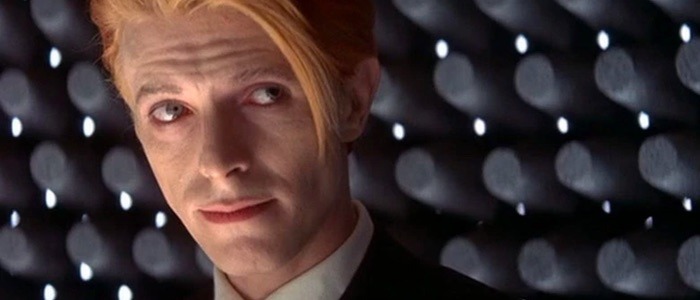 Oh, what could've been. With Blade Runner 2049 about to arrive in theaters next week, director Denis Villeneuve is making the interview rounds and dropping various details about his highly anticipated sci-fi sequel. And he just let slip a particularly disappointing tidbit – disappointing because it never came to pass. It looks like the Arrival filmmaker originally wanted none other than David Bowie to play the bad guy that Jared Leto plays in the finished film. Read on for more information regarding the David Bowie Blade Runner 2049 role that almost was.
"Our first thought [for the character] had been David Bowie, who had influenced Blade Runner in many ways," Villeneuve said in an interview with Metro (via IndieWire). "When we learned the sad news [of Bowie's death], we looked around for someone like that." The "someone like that" apparently turned out to be Jared Leto, who now plays the film's big bad, Niander Wallace, a genius inventor who has created a new kind of replicant, the Nexus 9.
No offense to Leto, but he's no David Bowie, and if Villeneuve really wanted a David Bowie type to play the part, perhaps he should've considered casting Tilda Swinton instead? Bowie, the iconic, irreplaceable rock star who died in 2016 and seemingly shifted the entire universe off its axis when he left Earth for his home planet, was also an accomplished actor with memorable appearances in films like The Last Temptation of Christ and The Prestige.
Blade Runner 2049 isn't the only project to miss out on casting Bowie. Adam Wingard originally wanted Bowie for the voice of Ryuk in his Death Note adaptation. Bowie's role from Twin Peaks: Fire Walk With Me was also recast as a giant smoking tea kettle (or something like that) in David Lynch's Twin Peaks revival on Showtime. Hannibal creator Bryan Fuller also wanted to cast Bowie as Hannibal Lecter's uncle should Hannibal ever return for a fourth season, but Bowie's death now makes that impossible. Even when Bowie was alive, we still were denied some possibly amazing performances. For instance: Bowie was strongly considered to play Gandalf in the Lord of the Rings series, but the musician and actor was unavailable.
As for how Leto handled the role intended for Bowie, the Suicide Squad actor once again went super-method, apparently blinding himself to play his blind character, a feat that impressed Villeneuve. "That, for me, was insane," the director said. "But he really created something. Every time Jared came on set, it was a boost of energy, tension and excitement."
Blade Runner 2049, starring Ryan Gosling, Harrison Ford, Robin Wright, Mackenzie Davis, Dave Bautista, Jared Leto and not David Bowie, opens on October 6, 2017.