'Annihilation' First Look: Natalie Portman & An Alligator In 'Ex Machina' Director's Next Film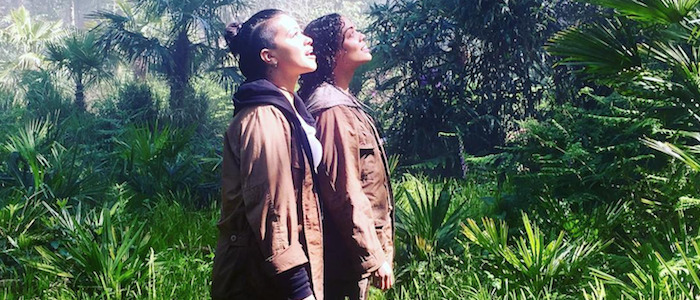 Ex Machina director Alex Garland is close to releasing his next film, Annihilation, a highly-anticipated (especially by me) adaptation of the first book of The Southern Reach Trilogy. With a killer cast that includes Natalie Portman, Jennifer Jason Leigh, Gina Rodriguez, Tessa Thompson, and Oscar Isaac and the promise of something strange and beautiful, this could be the next surreal sci-fi classic that has everybody talking. Save for a few
, there's been very little released from Garland's new film, but now we have our first real look via an official image. See the Annihilation first look below.
The three books that make up Jeff VanderMeer's Southern Reach trilogy – Annihilation, Authority and Acceptance – involve investigations into a location known as Area X, a mysterious, uninhabited area in the United States that nature has slowly begun to reclaim following a major, world-changing event. Several teams of expeditions have gone into the area to explore Area X, often with disturbing results. Annihilation focuses on the 12th expedition into the area, with the team made up of a biologist (Portman), a psychiatrist (Leigh), an anthropologist (Rodriguez) and a surveyor (Thompson). Without giving too much away, let's just say their expedition doesn't go according to plan.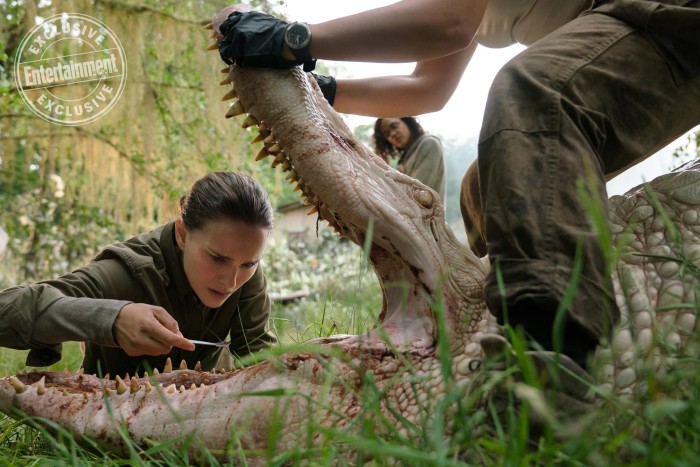 EW
(by way of
) has the first official image from the film, which features Portman's character examining a mutant alligator while Thompson watches in the background. "It is their first tangible encounter with something strange," Garland says in the EW piece. "The alligator has physical elements to it that should not belong on an alligator. They're starting to get their heads around how weird the place is."
Author VanderMeer, while clearly not an unbiased source, has seen the film adaptation of his novel and had nothing but
, saying the film was "mind-blowing, surreal, extremely beautiful, extremely horrific," and adding.:
It's actually more surreal than the novel. There are a couple places where I was like, "I might need an anchor here." The ending is so mind-blowing and in some ways different from the book that it seems to be the kind of ending that, like 2001 or something like that, people will be talking about around the watercooler for years... Visually, it's amazing. I must say that and that's all I probably should say.
As a big fan of the book trilogy, I'm very excited to see what Garland has done, especially with such a great cast. The only complaint I have so far: Isaac is apparently playing Portman's husband, which is a rather small role in the book. I'm sure he'll be okay in the part, but there's a much bigger character in the second and third books that Isaac would've been perfect for. Beyond that, all I can hope is that Annihilation makes enough money that the next two books in the series quickly get a greenlight. I don't want another David Fincher's Girl with the Dragon Tattoo scenario here, where we get a great first movie then the trilogy is never finished.
Annihilation opens February 23, 2018.