/Film's Statement On The Alamo Drafthouse, Harry Knowles, And Harassment In The Film Community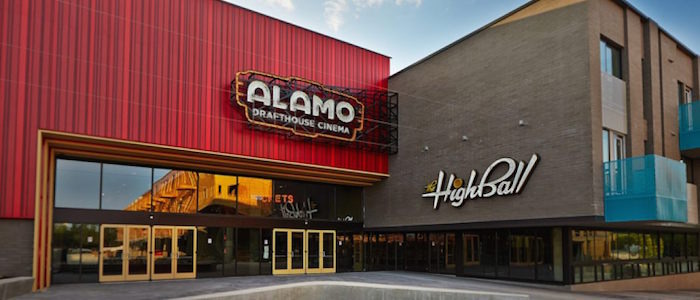 Over the past few weeks, a number of allegations have rocked the film community in Austin and Los Angeles, and by extension, the online film community as a whole. The /Film staff has been closely following these developments both from afar and on the ground at Fantastic Fest, and we've spoken about it on the /Film Daily podcast (here, here, and here). But considering that not everyone listens to that show, we've decided that it's important to address this situation in a more direct way.
We've seen firsthand how standing by and remaining silent can further enable the type of unacceptable behavior that's come to light recently, and right now, we have an opportunity to contribute to a much-needed conversation about the film community at large and how we can improve it in light of these events. We're not here to announce any breaking news in this matter, but we think there's value in writing about this, in letting everyone know where we stand, informing everyone how we plan to do our part to change things for the better, and, perhaps most importantly, to listen. This is a conversation worth having.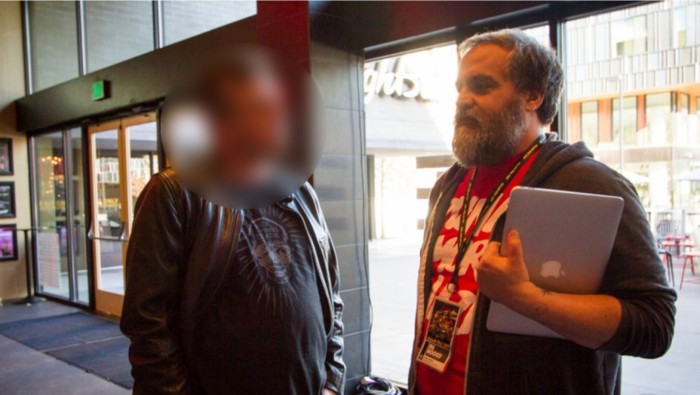 photo via Alamo Drafthouse
The Background
Before we address the future, we feel that it is important to have a timeline of what occurred and who was involved in the recent controversies. If you have been following this situation online, you may know the bulk of this already. However, we feel there is value in laying all of this out for those who have been in the dark.
There are three major players involved:
Tim League created the Alamo Drafthouse, considered by many to be one of the best movie theater chains in the world. The eat-while-you-watch cinema chain has become known as the movie theater for film fanatics, touting a no-cell-phones policy and some of the best experiences you can have in a cinema. They created a number of sub-companies, including Mondo, which produces exclusive limited edition screen-printed posters, vinyls, and toys, and the distribution company Neon, which recently released the Aubrey Plaza film Ingrid Goes West.
Devin Faraci is a film blogger who was notorious for his abrasive behavior and being an online bully (Damon Lindelof has said he left Twitter because of Faraci and blames many days of therapy on him). He served as editor-in-chief of Birth.Movies.Death, the film blog created by Tim League that was under the Drafthouse banner.
Harry Knowles created Ain't It Cool News, the first notable movie blog on the internet. He is not only a big figure in the Austin film community, but one of the first big internet influencers in the film world. He co-founded the annual genre film festival Fantastic Fest alongside Tim League. The early success of the Alamo Drafthouse is intertwined with the influence of Ain't It Cool News in the 1990's.
In October 2016, a woman came forward claiming Devin Faraci groped her in 2003. Faraci, a vocal feminist advocate, claimed to not remember the incident but apologized. Faraci was good friends with a lot of people in the film community, and it was strangely quiet when the accusations first came to light. Other women came out of the woodwork with accusations against Faraci, one of whom it was later revealed to have e-mailed Birth.Movies.Death owner Tim League about an encounter and was asked to keep this dialogue "between us." Shortly after, Devin stepped down from his position as editor of the site and left to get help for his alcoholism. League assured the victim that he had taken care of the issue, and we had all assumed that was the end of it. But it was not.
When the program for Fantastic Fest was published 11 months later, people were horrified that some of the entries included a byline from Faraci. As it turns out, he had continued working for the Alamo Drafthouse writing copy for them behind the scenes without credit for many months.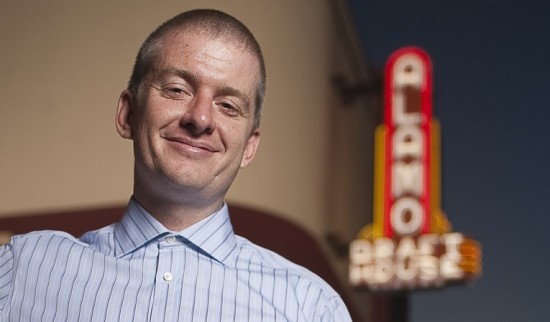 The Austin community was outraged that Tim League would be so insensitive to those in the community that Devin had hurt and at the message it sent in marginalizing victims. League's response was tone deaf at best, as he released a statement that essentially said he believed in second chances:
"Seeing the work that Devin has been doing to acknowledge his faults, to address his addiction, and to better himself, I thought it was important to contribute to his recovery process by helping him with some means to earn a living. Once it became clear that his efforts were sincere, I offered Devin copywriting work at Alamo Drafthouse and have recently expanded that to include writing blurbs for our Fantastic Fest festival guide. ... Human beings make mistakes, and when they acknowledge those mistakes and embark upon a journey of personal improvement, they deserve forgiveness. If, god forbid, I somehow find myself in a similar place down the road, my hope is that my actions up until this point have warranted others to offer the same help to me."
The whole statement felt wrong and left many in the community wondering if they should remain a part of it. In the statement, League kept calling the accusations "sexual misconduct" and "sexual harassment" when Faraci was accused of grabbing a woman by her genitals – that is "sexual assault."
Longtime Fantastic Fest programmer and film producer Todd Brown was shocked to learn that Faraci was contributing to the program guide and working for the Alamo Drafthouse in secret, and subsequently posted his very public resignation. Brown suggested that there was a bigger epidemic at the core, "that Fantastic Fest and the Drafthouse is just the geek friendly equivalent of the classic Old Boys Club":
We have just seen that Club in action. There it is, the Club utterly ignoring the victim while it creates a protective ring around the perpetrator. Telling every woman who has ever been harassed or assaulted that the predatory males around them will be protected if they are a part of the Club. Telling every woman that the Sad Man whose life is a shambles because of his own actions deserves help and support in putting himself back together while she deserves ... nothing. I am embarrassed and ashamed to have been any part of this apparatus and I choose now to leave it.
He was not the only programmer that quit over Faraci's involvement with the company. Meanwhile, Fox Searchlight quickly pulled the sexual assault drama Three Billboards Outside Ebbing, Missouri from the Fantastic Fest program. Faraci posted a statement on Medium which vanished almost immediately.
Many people in the film community (Austin and otherwise) who know Tim League believe him to be a good guy at heart, but it's clear he let his friendship with Devin Faraci blind himself to the big picture and how much he was hurting others with his decisions. But even if he was just trying to help a friend, hiring him back in secret suggested some level of understanding how wrong this decision was – it feels underhanded at best. And as we'll get to in a bit, Faraci was only part of the problem that Tim had enabled over the years – there were other skeletons lying around in the closet.
League hired a crisis-management firm to deal with the backlash and issued a second statement in which he said Faraci had "offered his resignation," which he accepted. League also announced "a series of small group discussions" for the company to process what happened.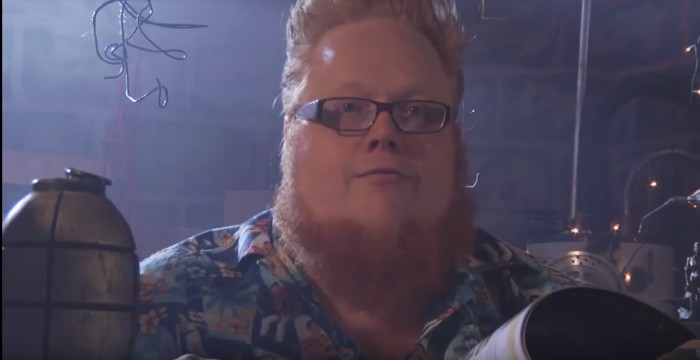 As Fantastic Fest 2017 was gearing up to begin, Harry Knowles' name mysteriously vanished from the Fantastic Fest sponsors page. When IndieWire inquired about the change, Knowles admitted that this year he would not be attending the festival he helped create, a decision partly motivated by accusations about his own activity: "There was a rumor about me and an ex-girlfriend that felt ugly, they're a complete fabrication and lie." Days later, the full report came to light, with an Austin-area woman named Jasmine Baker claiming that Knowles sexually assaulted her at an Alamo Drafthouse event, groping her "opportunistically on more than one occasion."
Other women followed Baker's lead in posting their stories about Harry Knowles. Knowles has not responded to any of the other claims publicly; instead of addressing the claims, he has shut down the talkbacks (comments) on his website and is acting on Twitter like everything is business as usual. The lack of response is as infuriating as the accusations themselves, suggesting that he is unwilling to even engage, let alone apologize to, the community he has harmed.
It is important to note that the Alamo Drafthouse is not just your typical movie theater, but a gathering place for the Austin film community. And female members of this community have been afraid to go public with claims like these as they feared being ostracized by the community in which Harry Knowles (and Tim League) have held leadership positions.
In light of the allegations against Knowles, prominent AICN writers Eric Vespe (aka Quint) and Steve Prokopy (aka Capone) posted public resignation letters on social media, leaving the site where they have worked for decades. "Given the recent allegations against Harry Knowles of behavior impossible to defend, I cannot, in good conscience, contribute to the brand I helped build over the last 20 years," Vespe said in a statement. We here at /Film believe they made the right decision and support their decision to resign.
Yesterday, the Austin Film Critics Association voted to remove Harry Knowles from their ranks. Meanwhile, Knowles claims to be stepping away from Ain't It Cool News, but has not specified details or even acknowledged the situation (or his accusers) in any way. In his latest statement, Tim League once again promised that changes were being made behind-the-scenes, confirming that the Alamo Drafthouse has severed ties with Harry Knowles, and that Fantastic Fest is creating a new board of directors to "further enhance and refine the experience of the festival; nurture and provide more opportunities for young genre filmmakers; and provide the best, most open and inclusive environment for this unique film community." Here's more:
The festival team has spent the last five days talking to badgeholders and gathering feedback on ways the festival can be better.  We've made real-time changes to the festival this year and will also be sending out a post-event survey to all badgeholders to collect further feedback on how we should improve and grow. We greatly appreciate all the feedback we have received so far, both positive and negative, as it continues to give us a wider, better perspective on the future of the festival. At the festival and at the theater, we are committed to providing a safe and welcoming environment for all of our staff and guests, and I am committed to the work ahead to ensure that goal.
However, we remain disappointed that this statement makes no mention of the victims and tries to wave away years of problems simply because they're being addressed now. And a former Alamo Drafthouse employee has come forward with additional stories of harassment and cover-ups. One step forward, two steps back.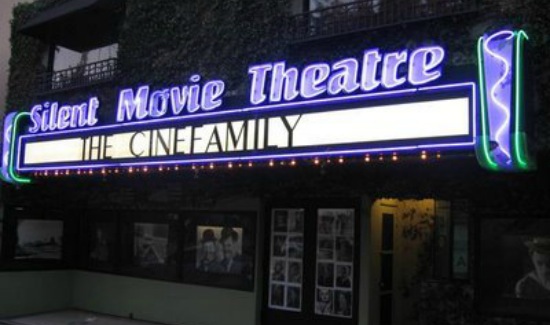 This is not just a problem isolated to the Austin film community. In early September 2017, Los Angeles-based independent film venue Cinefamily suspended all activities following allegations of sexual harassment that led to the exit of executives Hadrian Belove and Shadie Elnashai. Sexual harassment allegations stem from an anonymous email that was sent to Cinefamily members which cited a 2014 case against co-founder and executive director, which was settled out of court. The email also accused vice president of the Cinefamily board of directors of "raping multiple women."
Internal emails provided to BuzzFeed revealed that in November 2016, female employees complained in an email thread about a frequent patron who, as one staffer wrote, "makes women uncomfortable including myself." One of the women said that she was "directly pulled aside" by Belove, who told her the frequent guest was "a really important journalist and movie critic" and couldn't be banned. As far as we can tell, the journalist has not been named publicly.
Academy Award-winning actress Brie Larson, who sits on the Cinefamily's advisory board, spoke out about the Cinefamily situation on social media:
First, I would like to thank the brave survivors who spoke up. I believe you. The responsibility for handling allegations of this nature should never fall on the assaulted. Cinefamily prides itself on being a space of safety and communion ? it is time for further action to be taken to ensure that.
And we think Larson's sentiments apply to the Drafthouse situation as well. It's time for action.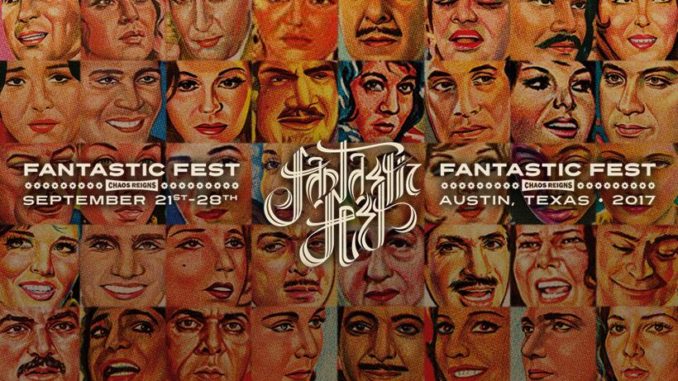 The Mission
The "Boys Club" lurking beneath the surface of the Alamo Drafthouse is not unique to Austin. It is an issue that extends to every corner of the film world, from the film industry itself to the countless blogs that cover it. These are fields dominated by men, fields where women are routinely made to feel unsafe, unwanted, and disrespected. Even well-meaning allies are guilty of missing the bigger picture, of not realizing that their words have power and that they can do more to create a positive, safe environment for women. Over the past few weeks, the /Film staff has grappled with the knowledge that we could have done more, that we could have offered more support to members of our community who were assaulted and harassed and harmed by predators operating around us. The knowledge that others, individuals that we trusted, were harboring these predators is dispiriting and devastating. So many of us are guilty of not looking, of not noticing, and not offering the support necessary to protect our community and the women who call it home.
As we have attended Fantastic Fest this year, we have made a point of listening to members of the Austin film community and Alamo Drafthouse family and discussing how Tim League plans to address the rot that has been allowed to grow for far too long. We have had encouraging conversations, but each promise has been greeted by new revelations of past misconduct and, more damningly, past misconduct that has been ignored or swept under the rug or deliberately hidden. We find this unacceptable. The /Film staff is divided on League himself – some of us feel that he needs to step down from the company and that his ongoing actions reflect a damaging lack of self-awareness, others believe he should atone and be instrumental in healing the community, and others simply do not know what to think at this point. We all agree that he made a series of terrible, harmful, and tone deaf decisions, all of which form an exhausting and painful pattern.
And yet, attending Fantastic Fest this week served a reminder that this is a culture worth fighting for and worth rebuilding. There are thousands of amazing people connected to the Alamo Drafthouse, men and women who work hard to put on ambitious events, organize amazing film festivals, and create a community that loves and values movies. /Film has been long-tied to the Austin film community and we feel that rejecting it, to step away entirely and wash our hands of the sins of those who have used it to harm others, is not the right decision. We do not know where the pieces will land when all is said and done (some of the revelations mentioned above came to light as we were writing this article), but the simple fact of the matter is that there are many incredible people, men and women, in the community who want and deserve a more inclusive, open, and safe place to share their love of cinema. We do not know what the next step is – we are inclined to wait and see if the myriad of promises we have heard over the past week prove fruitful. It will take years for the Alamo Drafthouse to rebuild any sense of trust with those it has harmed and betrayed and it is up to the Austin film community, and other film communities all over the world, to hold them accountable.
To paraphrase an out-of-town friend of the site who came to Fantastic Fest for the first time this year: there is more longterm value in rebuilding and educating than tearing it all down. We hope she's right. And we hope that's possible.
Over the past six months, /Film has attempted to open its doors to more diverse voices, bringing on writers whom we find exciting, provocative, and far-removed from the typical voices you see in the online film writing world. But we can still do better. We will do better. That is our goal: to help contribute to a positive environment, online and in-person, where everyone feels respected and safe. Hiring absurdly talented women to contribute to the site is a small step, but we believe  it's an important first step – we need to shut down the boys club and let everyone know that they're welcome here, that their thoughts carry weight, that their opinions matter, and that they can rub shoulders with everyone else without being afraid. We want to learn. We want to be better allies. We are making this a priority moving forward. We want to be called out when we say something stupid or insensitive because it's obvious that film communities around the world have been wearing blinders. Help us remove them.
To the women out there who have stories they are afraid to share because of the cruelty of those in the film community: we believe you and we condemn the actions of those who have hurt you and those who have protected them.
So that's our mission. It's a mission that could be better defined, one that we wish had more focus. We wish we could lay out a ten-point plan describing how /Film will be there for the community moving forward and how we're taking this seriously and how we want to transform our disappointment and anger into something useful. But for now, all we can do is offer a shoulder and a hand and promise. Let's do better. Let's be better. Let us listen and let us learn. We can do it together.