'Crazy Ex-Girlfriend' Season 3 Trailer: Revenge Is A Dish Best Served Extreme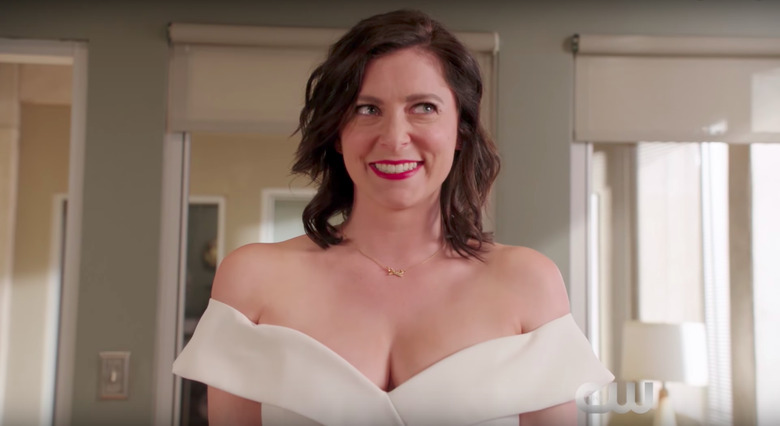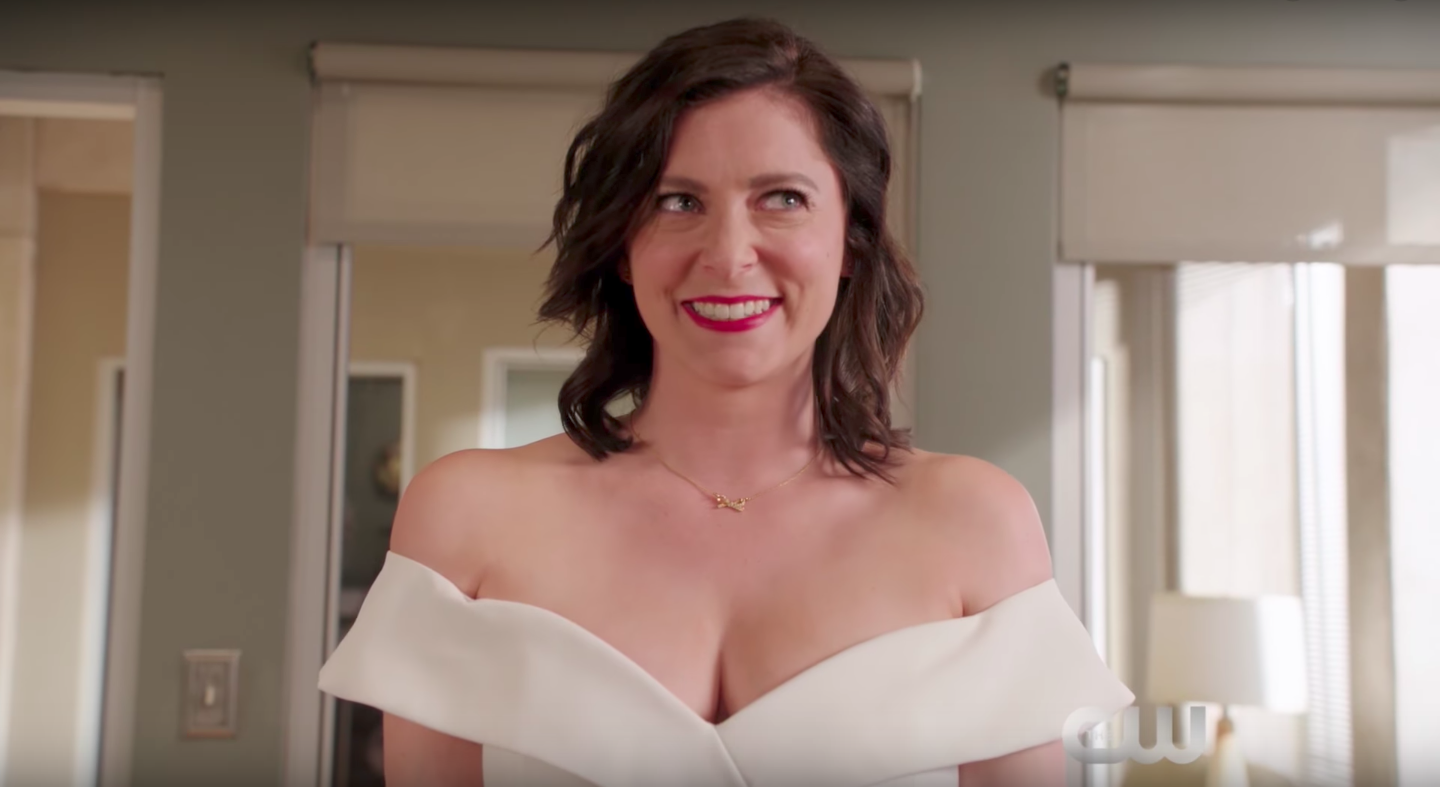 Crazy Ex-Girlfriend is back, and it's putting the ex in "extreme."
The CW's subversive romantic-comedy musical series is returning for a third season with a darker edge — literally. Our slightly unhinged heroine, Rebecca Bunch (played by series creator and writer Rachel Bloom) is now completely off the rails after being left at the altar by the man of her dreams, Josh Chan (Vincent Rodriguez III), and has returned with darker locks and vengeance on her mind.
Crazy Ex-Girlfriend Season 3 Trailer
The trailer depicts Rebecca angrily storming out of a convenience store clad in a bathrobe and a "bride" beanie, glaring maniacally at the camera as she stomps on some pretzels. Dying her hair dark brown and donning an "ironic" white dress, Rebecca rallies her proverbial "Girl Squad" — which Crazy Ex-Girlfriend parodied brilliantly last year — in her mission "to destroy Josh Chan." It's all very John Tucker Must Die, except a little more dire because of Rebecca's very real mental breakdown last season.
But even her friends Donna (Paula Proctor), Heather (Vella Lovell), and Valencia (Gabrielle Ruiz) are taken aback by Rebecca's antics, with Valencia — also Josh's ex — protesting, "This feels too far." No wait, Heather loves this, she's just here for the drama.
It's like Crazy Ex-Girlfriend took all of its rom-com tropes and went full Fatal Attraction on us. Speaking of cinematic and TV homages that the CW series references in the marketing of this show, Crazy Ex-Girlfriend has also released a series of posters with Rebecca taking on the form of iconic pop culture characters from Basic Instinct, Breaking Bad, and Mad Men. You know, anything dark and murder-y.
Crazy Ex-Girlfriend is the Smart Show With a Terrible Title You Should Be Watching
Crazy Ex-Girlfriend has fallen victim to the Cougar Town curse of having a terrible title — but strangely, it lives up to it. "Hey, that's a sexist term!" Rebecca Bunch protests in the opening credit song of the first season, but "crazy" is a surprisingly true description of the themes the show explores oh so well. Our heroine is not mentally stable, and the show's depiction of her unraveling mental state — through song, through random jokes or gestures — is impressively nuanced and funny. Other shows today are more greatly exploring mental health — You're the Worst, Bojack Horseman — but are they doing it in song? I don't think so.
Aside from its depiction of mental health, Crazy Ex-Girlfriend is a smart takedown of romantic-comedy tropes and media pressures on young women. Yeah, it sounds a little dark and honestly a bit draining, but the fact that it's all done with catchy jingles and incisive writing makes Crazy Ex-Girlfriend one of the most overlooked shows today.
It may be because it's on the CW, which caters to a chiefly young female demographic, but that doesn't make the series any less well-written. Now too that the show has taken its one-sided love triangle out of the equation and is focusing fully on Rebecca Bunch as a woman scorned, Crazy Ex-Girlfriend has tons of potential to be one of the most intriguing returning shows this season.
Crazy Ex-Girlfriend season 3 premieres on October 13, 2017, at 8/7c on The CW.