'Avatar 2' Begins Shooting After Months Of Pre-Production In Australia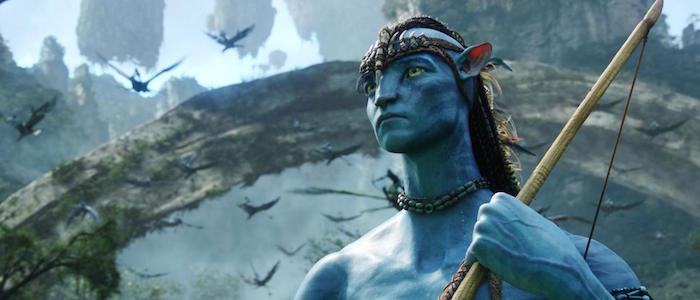 Eight years after the first Avatar flew into theaters, Avatar 2 is finally beginning production.
James Cameron's much-anticipated sci-fi sequel begins shooting this week, after pre-production of the film began in Australia back in the spring.Avatar 2 begins shooting this week with Cameron at the helm and original cast members Sam Worthington, Zoe Saldana, Joel David Moore, Stephen Lang, Matt Gerald, and Sigourney Weaver returning for the sequel. New cast members include Fear the Walking Dead star Cliff Curtis as the chief of a reef people clan called the Metkayina, and Game of Thrones star Oona Chaplin as "a strong and vibrant central character who spans the entire saga of the sequels" named Varang.
Cameron confirmed that Lang was returning from the dead as the original movie's Big Bad Colonel Miles Quaritch, and will be the series' main villain for the sequels.
With the reunion of all the original cast members and the introduction of new characters and technologies — the production had been delayed for years to perfect its underwater motion-capture tech — Cameron said that the story's greater ambitions will be grounded by familiar faces:
"The interesting conceit of the 'Avatar' sequels is it's pretty much the same characters. There are new characters and a lot of new settings and creatures, so I'm taking characters you know and putting them in unfamiliar places and moving them on this greater journey. But it's not a whole bunch of new characters every time. There's not a new villain every time, which is interesting. Same guy. Same motherf*cker through all four movies. He is so good and he just gets better. I know Stephen Lang is gonna knock this out of the park."
Cameron and his crew had announced the start of pre-production in April 2017, with all four sequels filmed concurrently with the aim of releasing the films in 2020, 2021, 2024, and 2025. Cameron described the filmmaking process as simply being "one big production":
It's not back-to-back. It's really all one big production. It's more the way you would shoot a miniseries. So we'll be shooting across all [Avatar scripts] simultaneously. So Monday I might be doing a scene from Movie Four, and Tuesday I'm doing a scene from Movie One. ... We're working across, essentially, eight hours of story. It's going to be a big challenge to keep it all fixed in our minds, exactly where we are, across that story arc at any given point. It's going to be probably the most challenging thing I've ever done. I'm sure the actors will be challenged by that as well. It's like, 'No, no, no, no, this person hasn't died yet, so you're still in this phase of your life.' It's a saga.
Avatar 2, 3, 4, and 5 are currently scheduled to hit theaters on December 18, 2020, December 17, 2021, December 20, 2024, and December 19, 2025, respectively.