'I, Tonya' Release Date Proves Margot Robbie Is Going For Oscar Gold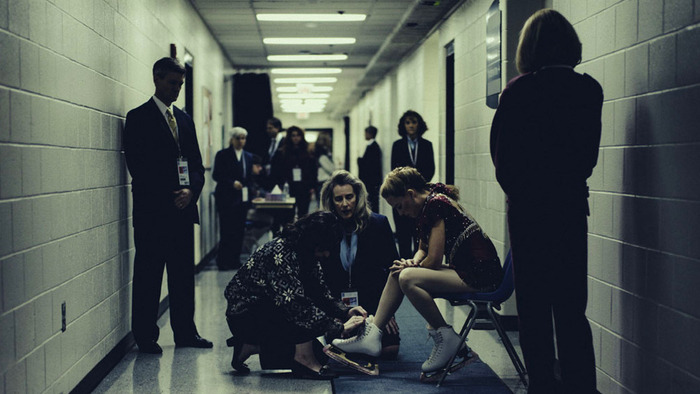 Watch your kneecaps – I, Tonya is going for the gold. I'm talking about Oscar gold, that is, as the official release date for Craig Gillespie's satirical look at the fallen figure skater's life is proof-positive that the filmmakers are hoping for some award season love. See the details of the I, Tonya release date below.
In I, Tonya, the life and damaged career of figure skater Tonya Harding is examined through a darkly comedic lens that highlights the trials and tribulations Harding faced both in her personal and professional life. It's a slightly wonky film – one that can't decide if it wants to be a Scorsese-meets-Coen-Brothers dark comedy or something more serious. Whatever the film lacks in tone, however, it makes up for in some stellar performances. And producers are likely counting on those performances to get some attention come Oscar season. To ensure this, Neon, who purchased the film out of TIFF just announced (via THR) an award-qualifying release date of December 8, 2017 in New York and Los Angeles with a platform rollout that will continue into January.
I don't like to speculate about a film's Oscar chances, mostly because I personally find that to be the least interesting aspect of a movie. But I know there are some people who go all-in on award season predictions, and I certainly wouldn't be surprised to see I, Tonya pick up some nominations, especially for star Margot Robbie. As I said in my review of the film out of TIFF: "Margot Robbie plays Tonya, and she's damned good in the part. It's a fine reminder of what a talented actress Robbie is, especially after her shaky performance in Suicide Squad. Robbie plays Tonya as rough around the edges; a self-proclaimed redneck who never fit in, and only really came alive when she was on the ice." At 27, Robbie is one of the more talented performers working today, and I, Tonya gives the actress her first meaty part to really sink her teeth into since her breakthrough performance in Martin Scorsese's The Wolf of Wall Street.
As great as Robbie is here, she's outperformed by the amazing Allison Janney, "who steals the entire film with a hilarious, shocking, foul-mouthed performance," as I mentioned in my review. Janney is so good here that I have a feeling she's the one element of the film everyone is going to be talking the most about once the film starts rolling out to wider audiences.
You'll get to decide I, Tonya's award season chances for yourself when the film hits theaters this winter.