'Fast And Furious Live' Tour Dates Announced; Watch The Trailer Here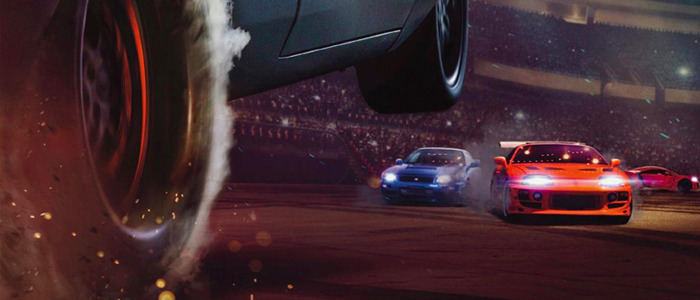 The Fast and Furious franchise has established itself as a global phenomenon by now, and while the studio (and star Tyrese Gibson) wonder about the next steps to take with the movies themselves, Universal is extending the brand out into an "epic live arena show" so fans can check out the tire-squealing, rubber-burning action in person. Oh, and franchise star Vin Diesel is reprising his role as Dom Toretto in a video for the show, just in case you were wondering just how connected to the movie world this show will be.
Now the first Fast and Furious Live tour dates have finally been announced, and you can check out the first trailer for the experience below.
Fast and Furious Live debuts at the O2 Arena in London, England on January 19, 2018, which kicks off the first leg of the show's worldwide tour. According to the press release, each show will be two hours long and feature state-of-the-art 3D projection mapping to transport fans into the Fast and Furious world.
Fast and Furious Live trailer
And here are a few posters for the show:
When I first saw those, I admit that even I – an unabashed fan of this franchise – scoffed a little because it looks like they're trying to recapture the actual stunts from the movies inside an arena, and I thought it was ridiculous that they'd use the image of the submarine bursting through the ground in their marketing campaign since this is an indoor arena show. But the press release touts this as a ground-breaking experience, and thinking more about it, I can imagine a situation in which a 3D-projected sub is chasing cars inside an arena to recreate the climactic scene from The Fate of The Furious...and that actually sounds kind of rad to me.
Rowland French, the stunt show's creative director, explained:
"It's been years in the making, and we are beyond excited to finally show fellow fans what we have been creating in order to bring 'Fast & Furious Live' to the global stage. With this mix of extraordinary stunts, special effects, cutting-edge 3D-projection mapping – as well as drivers pushing their own limits — every performance will create an unforgettable experience for the live audience. Twenty-three cities across 14 countries is just the beginning for 'Fast & Furious Live.'"
Tickets for the first leg of shows go on sale on September 29, 2017, and the show itself moves from London on to Belgium, Italy, Austria, Germany, Netherlands, France, Portugal, Spain, Switzerland, Sweden, Norway, Finland, and Denmark before opening up into other cities and countries around the world. Are you interested in seeing this in person?