The 'Family Matters' House Is Being Demolished, But It's Not Steve Urkel's Fault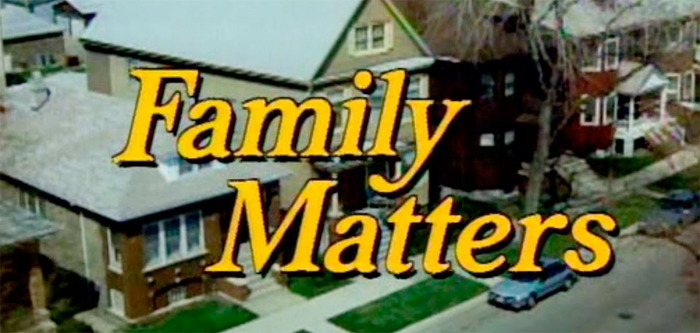 It's a rare condition in this day and age to read any good news on the newspaper page. Sadly, we have to add some more bad news to the pile for any fans of the popular ABC sitcom Family Matters.
Though Family Matters was shot on soundstage, the series was set in Chicago, so the opening credits featured real establishing shots of the Windy City skyline and a house in which the Winslow family lived. Unfortunately, the real house that represents the Winslow household where many an accident happened thanks to Steve Urkel has been set to be demolished.
If you need a reminder of the Family Matters opening credits, here you go:
The house in question is located at 1516 W. Wrightwood Ave in Lincoln Park, and DNA Info reports the city approved a demolition permit on Tuesday, September 19 for it to be torn down. As of now there's no indication as to when exactly the Family Matters house will be demolished, so you may want check it out while you still can (and visit the Stranger Things pop-up bar in Chicago that's closing soon too). Before long the house will be torn down and Bak Home Development will build a three-unit condo its place.
The good news is that the location won't be completely forgotten and erased. To honor the house's history, the owners will decorate the entry with framed photographs of the original house and the show's beloved cast. We can only hope that someone dressed up like Steve Urkel is standing in front of the house when it's torn down for the most epic "Did I do that?" of all time.
If that's not good enough, Hulu is in the midst of reassembling the TGIF line-up from the 1990s so you can enjoy Family Matters along with Full House, Step by Step, Perfect Strangers, and Hangin' with Mr. Cooper. Plus, don't forget that Jaleel White is making a big return to sitcom television with a supporting role in the new CBS series Me, Myself & I starring Bobby Moynihan.