The Morning Watch: Lessons From 'Baby Driver', Foo Fighters 'Carpool Karaoke' & More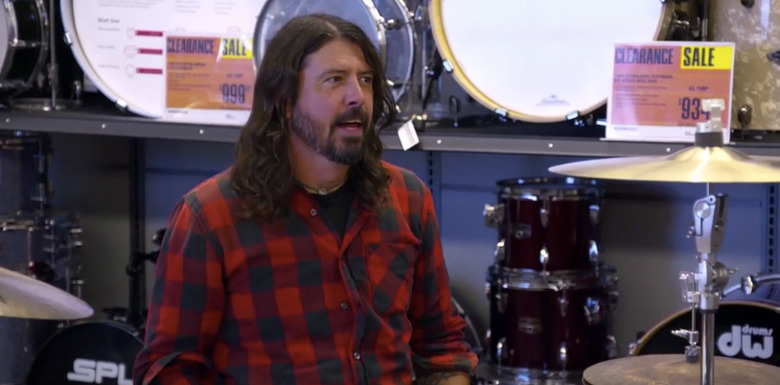 (The Morning Watch is a recurring feature that highlights a handful of noteworthy videos from around the web. They could be video essays, fanmade productions, featurettes, short films, hilarious sketches, or just anything that has to do with our favorite movies and TV shows.)
In this edition, a new video essay focusing on Baby Driver breaks down the chase scenes, the screenplay, and the structure of the movie. Plus, watch a short film called Cradle that uses time travel to correct a tragedy for one young man, and see what happens when Dave Grohl and Foo Fighters hop in the car with James Corden for some Carpool Karaoke.
Baby Driver will be coming to home video soon, but before you get a chance to rewatch the movie from your couch, check out this video essay from Jack's Movie Reviews that breaks down how writer/director Edgar Wright carefully and expertly introduces his characters with very little need for dialogue or exposition, among other notable characteristics.
The sci-fi short channel Dust has debuted a new film called Cradle from director David Holechek. In the film Hook star Dante Basco is all grown up and trying to rectify a tragedy involving his infant daughter. The twist is that it involves some strange form of time travel involving body patches that send him back in varying intervals. There's not much time for explanation of how it all works, but this short gets the job done.
Finally, Dave Grohl and his band Foo Fighters steps up to do some Carpool Karaoke with James Corden on The Late Late Show. They sing some Foo Fighters songs like "All My Life", "The Best of You", "Learn to Fly" and more. Then there's a quick detour outside of the usual confines of the car for a quick jam session at a Guitar Center in Los Angeles. This also gives us a chance to tell you to go out of your way to watch the documentary Sound City, directed by Dave Grohl and featuring some of music's biggest icons, available on Amazon Prime right now.