'Unbreakable' Actors Reunite For M. Night Shyamalan's 'Glass'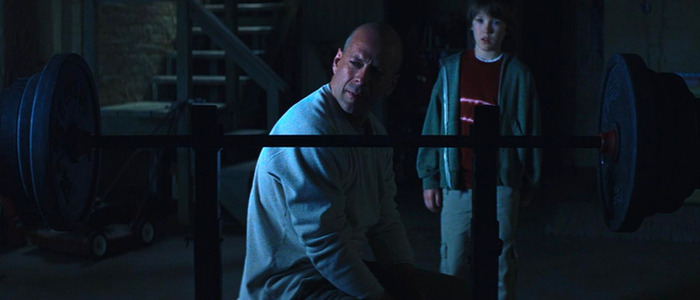 M. Night Shyamalan is pulling out all the stops for his next film, Glass, and connecting it to Unbreakable in more ways than one. As the filmmaker prepares to start production in Philadelphia, his latest seems like a culmination of everything he's learned up until now. It finds him returning to Unbreakable, one of his best movies and combining it with his most recent hit Split. And now the Unbreakable connection has only been strengthened, as word has arrived that Shyamalan has added two Unbreakable actors in Glass. See the Unbreakable sequel casting below.
Spoilers follow.
At the end of Split, Shyamalan gave the audience a little wink when he revealed that that particular film was set within the same world as Unbreakable as David Dunn (Bruce Willis) appeared for a brief cameo just before the credits rolled.
Glass will run with this concept and have Willis' superhuman Dunn on the trail of Kevin Wendell Crumb (James McAvoy), a character from Split with multiple personalities, including a monstrous, supernatural personality known as The Beast. Anya Taylor-Joy will reprise her role from Split as one of the only survivors of The Beast's killing spree. Samuel L. Jackson's Unbreakable character Elijah Price, aka Mr. Glass, will meanwhile be working behind the scenes pulling the strings, almost like a Hannibal Lecter-type character.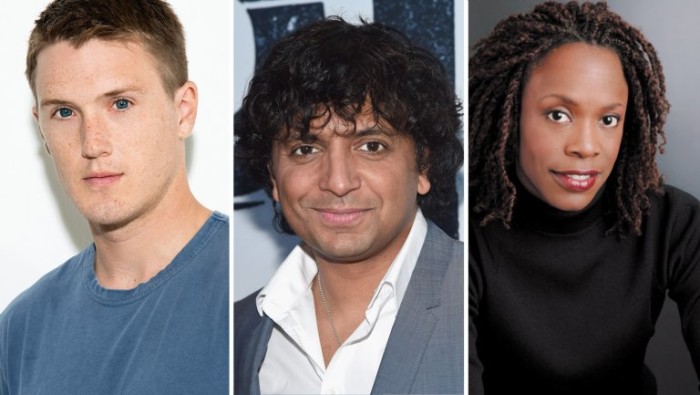 THR reports that Unbreakable actors Spencer Treat Clark and Charlayne Woodard have both signed up to Glass. Clark will once again play the son of Willis' character, while Woodard will reprise her role as Elijah Price's mother. Sarah Paulson has also joined the cast in an undisclosed part. No word yet if Robin Wright, who played Willis' estranged wife in Unbreakable, will be returning. Woodard's part wasn't overly large in Unbreakable, but it'll be interesting to see how Shyamalan uses her character, especially in light of the shocking revelations about Elijah from the end of Glass. Clark was only a child in Unbreakable, and one of the few people in David Dunn's life aware that he possessed super powers.
Shyamalan has been fielding questions about a possible Unbreakable sequel for almost 16 years now, and with Glass, he's set to deliver that and more. "This third movie needs to have its own idea," the filmmaker said. "The high concept of that final movie can't be, 'It's the final Unbreakable.' There has to be something about that that makes it its own film... That's when I'll be happiest, is when it's its own movie. In a way, it could be watched by itself...I have a pretty detailed outline of like beats, scenes. It's very long, which is worrying me, but I don't see how we can—probably by its nature, it needs to be kind of epic. The storyline that I've thought through feels very intricate."
The synopsis of Glass hints at what's to come:
From Unbreakable, Bruce Willis returns as David Dunn as does Samuel L. Jackson as Elijah Price, known also by his pseudonym Mr. Glass. Joining from Split are James McAvoy, reprising his role as Kevin Wendell Crumb and the multiple identities who reside within, and Anya Taylor-Joy as Casey Cooke, the only captive to survive an encounter with The Beast.
Following the conclusion of Split, Glass finds Dunn pursuing Crumb's superhuman figure of The Beast in a series of escalating encounters, while the shadowy presence of Price emerges as an orchestrator who holds secrets critical to both men.
This riveting culmination of his worldwide blockbusters will be produced by Shyamalan and Jason Blum, who also produced the writer/director's previous two films for Universal. They produce again with Ashwin Rajan and Marc Bienstock, and Steven Schneider, who will executive produce.
As a longtime fan of Shyamalan and defender of many of the films audiences seemed to reject, I am extremely excited at the very prospect of this movie. Shyamalan unquestionably had some stumbles in his career (don't even get me started on Lady in the Water), but I firmly believe he remains a genuinely talented director who excels at the language of cinema; he knows exactly how to tell a story with his visuals, which is something many directors – believe or not – aren't so great at.
Glass will open January 18, 2019.