Star Wars Bits: New Toys, 'Han Solo' Movie Planets, 'Rebels' Season 4 Schedule, And More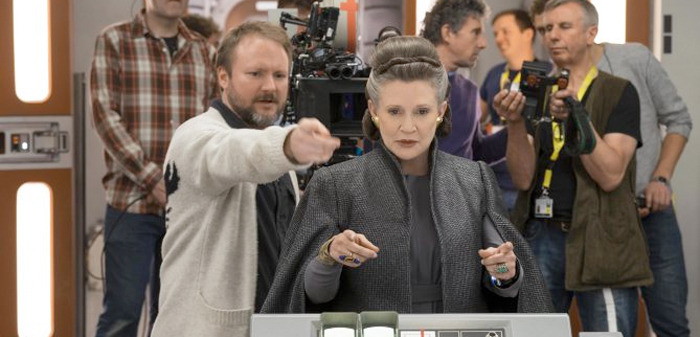 In this edition of Star Wars Bits:
Tons more toys from The Last Jedi to fill your entire house
Han Solo looks to be going to two MAJOR Star Wars locations
A Certain Point of View gets even better
New Star Wars comics on the way
And much more!
A young hero takes a deep dive into the Empire's history. Concept art for The Force Awakens by Ryan Church. pic.twitter.com/YYSDNabHtv

— Star Wars (@starwars) September 14, 2017
A cool previously unrevealed piece of concept art shows "a young hero" diving into the ruins of the Death Star. One would assume this would have to be on Endor, and may have even been based on George Lucas's original treatment. Neat for the official account to release something so "Elseworlds-y."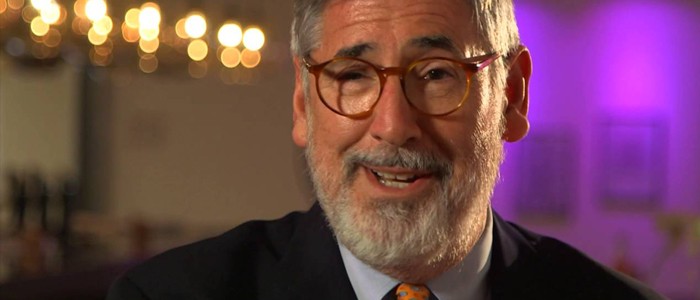 In a pair of interviews with Collider, director John Landis talked about the situation at Lucasfilm with directors being replaced. His first interview criticized the company for the way directors have been removed at various stages of the project, but he wanted to be perfectly clear: he was not going at J.J. Abrams, Ron Howard, or anyone else brought into projects late.
"It's unfortunate because I don't mind criticizing the new Lucasfilm, but I do mind people thinking that I was criticizing the filmmakers because I wasn't," he said in the second interview. It makes perfect sense that a filmmaker would stand up for other filmmakers.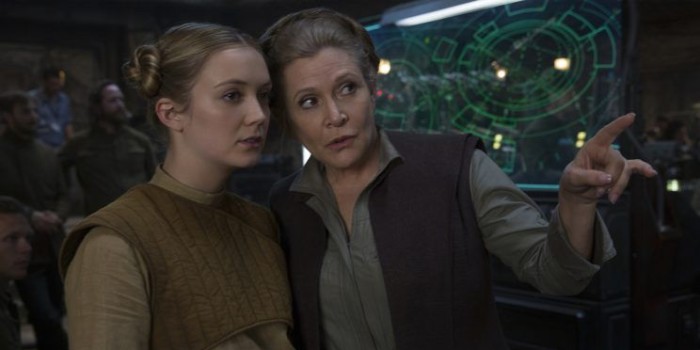 We hope MovieWeb was already limber and/or made of elastic, because they are streeeeeeeeetching with their latest theory article. In the article, they point to Billie Lourd revealing on Ellen that she auditioned for the role of Rey as...and I'm struggling not to actively laugh out loud just while typing this..."Proof Leia is Rey's Real Mom." They say that an actress who happens to be the daughter of the actress playing another character auditioning for that role means the character must also be the daughter. They also point to the old chestnut of Leia hugging Rey and not Chewie the second they land in The Force Awakens, despite Chewbacca maybe just wanting to be alone at the time and Rey/Leia both being Force sensitive so having a shared connection through that but WHATEVER.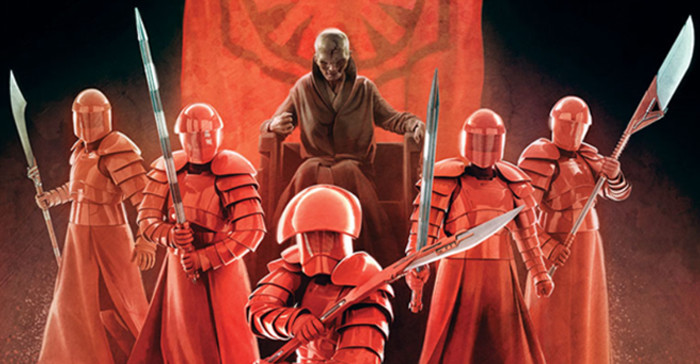 The Last Jedi novelization has been delayed from its initially scheduled release, which was to be at or around the film's release, to March 6, 2018. Most likely there are some film edits (possibly around Leia) that they want to make sure are reflected correctly in the novelization. But TheWrap (hey guys, it's Lucasfilm, lowercase F, always has been, FYI) speculates this may all have to do with Episode IX's own changes, and wanting the novelization to lead into those better. Personally, it just means we can read the book of the film right around a month before it hits Blu-ray, and that'll make for some great comparison reading.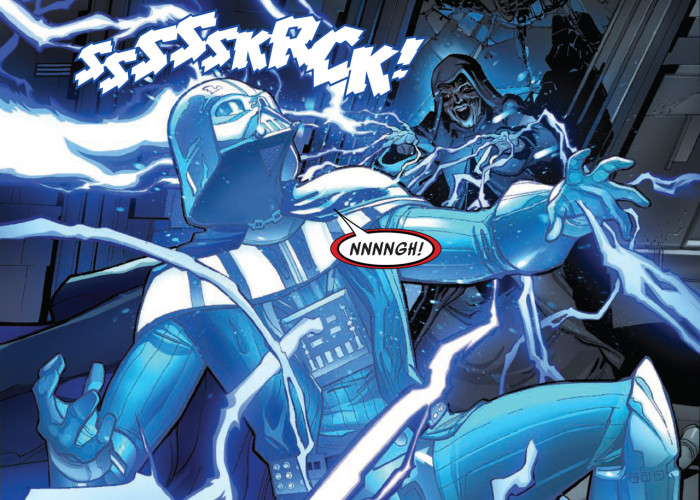 The official site has an interview with Darth Vader comic writer Charles Soule about his "shocking" first arc (get it? With the image? Get it?) of the series. It takes place just seconds after the end of Revenge of The Sith. In the first arc, Vader is tortured by the Emperor, hunts and kills a Jedi-in-Exile, dominates a lightsaber crystal, and sees a potential future of redemption in the Force. It's awesome and you should be reading it.
But for Vader to fight a Jedi, that meant a Jedi had to survive, and that required Soule to invent a way for Order 66 to have not affected one. Enter the Barash Vow, a natural extension of the fact the Jedi are akin to Monks in an Order.
"Then, it's about running it by Story Group and making sure that they're cool with it. Fortunately, they said, 'This is great.' They love when things are additive, generally speaking, as long as they don't contradict existing storytelling. The Barash Vow is something that can be used in different places. It's not common, so it doesn't have to come up or be referred to all the time. It gives the Jedi a very interesting history."
He also teases the Inquisitors coming in the next arc, which should be a super fun tie-in for Rebels fans. The challenge is "how does he manage them without killing them?"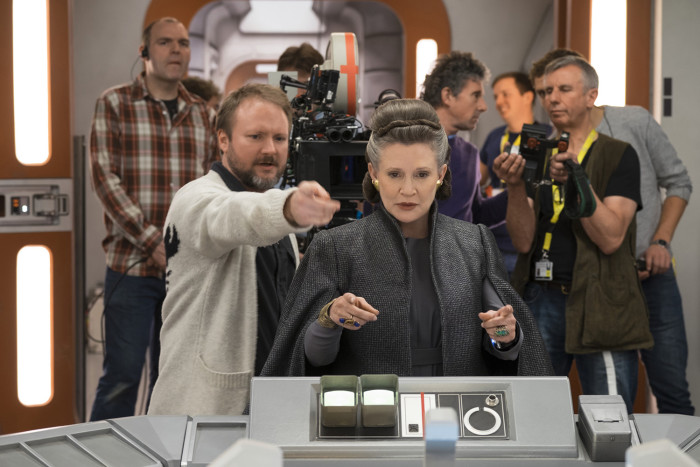 Carrie Fisher's personal Star Wars scripts are up for auction in October, when large portions of her and Debbie Reynolds' personal property will be auctioned off. Her scripts contain personal notes, as many as 1,000 words of them, as she parsed out Leia and figured out this galaxy far, far away. Nerdist has the details, but don't expect to get these on the cheap; they're expecting anywhere from $20,000 to $50,000 for each script.
Here's how Benicio del Toro's character (DJ) will look in #TheLastJedi (some new toy reveals) #HasCon pic.twitter.com/jr0fw818ND

— Kirsten (@KirstenAcuna) September 15, 2017
HasCon, Hasbro's own toy convention, revealed first looks at several new Star Wars toys that weren't part of the Force Friday release. The first is Benicio del Toro's character DJ (his headband says "Don't Join" in the Star Wars written alphabet known as Aurebesh), as he appears in the casino city of Canto Bight.
New look for Finn! #TheLastJedi #HasCon (Note the First Order DISGUISE) pic.twitter.com/GAyKbvY8no

— Kirsten (@KirstenAcuna) September 15, 2017
Next is the black series version of Finn in First Order Disguise. We've known for awhile now that Finn and new character Rose would be going on an undercover mission; this is what he'll be wearing in that portion of the movie.
.@HamillHimself's new Luke Skywalker look in #TheLastJedi. ❤️ #HasCon (That staff tho.) pic.twitter.com/idS8Z2QUsR

— Kirsten (@KirstenAcuna) September 15, 2017
Luke Skywalker is rocking a staff along with his Ahch-To duds... but what does this mean for his green (Return of the Jedi) lightsaber? Is it hidden in the staff? WILL HE IGNITE THE GREEN?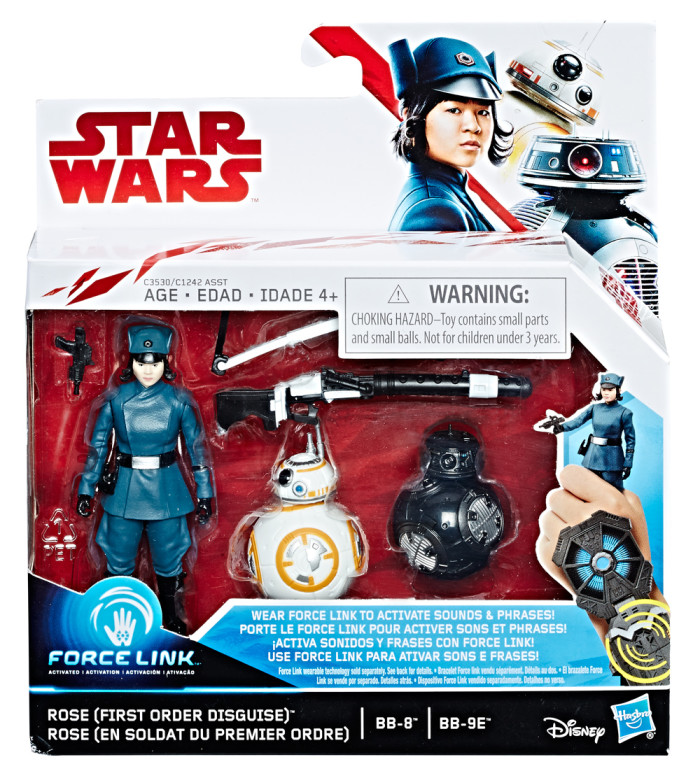 There is also a Force Link General Leia (properly labeled as General, not Princess like that one Funko POP people can't figure out), a new Rey "Island Journey" figure with a super bulky cloak that makes her look a little like a Porg, a Darth Vader black series helmet, Captain Poe Dameron, Praetorian Guard, Rose in Resistance Tech, Supreme Leader Snoke, some non-TLJ figs, and this awesome set of Rose in First Order Disguise with a BB-8 and BB-9E figure.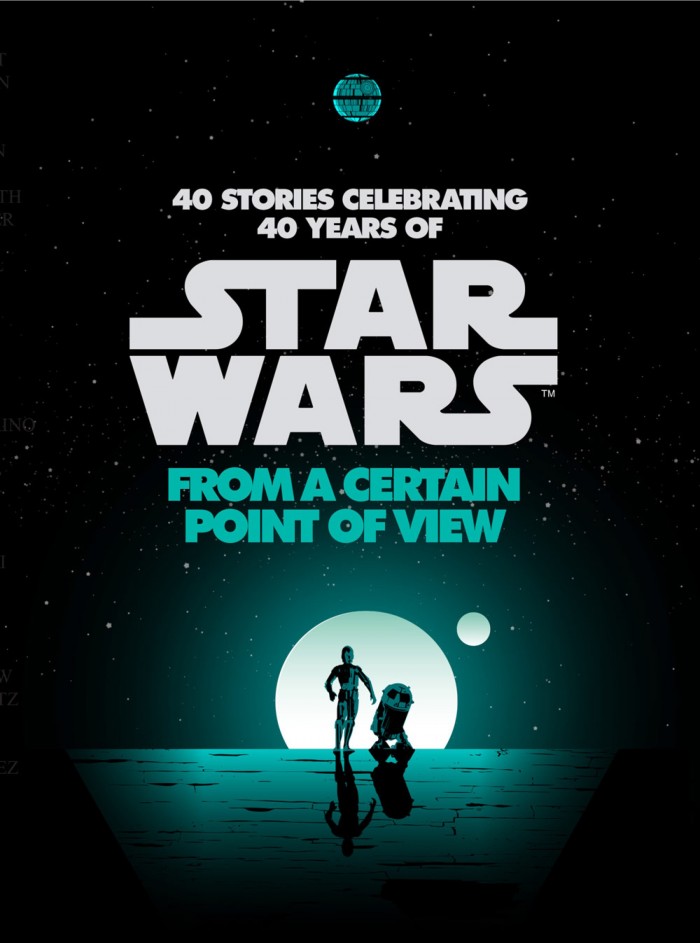 The audiobook version of the much-anticipated From a Certain Point of View, an anthology book with 40 stories by all-star writers (many of whom have worked on Star Wars in some capacity before, some who are brand-new to it), will also have an all-star line-up. Jon Hamm was announced as the voice of Boba Fett on the audiobook, though some fans are upset they didn't just give actor Temeura Morrison (Jango Fett in Attack of the Clones) or Daniel Logan (Boba in the movie, and on The Clone Wars, so a proven voice actor) the role. Nevertheless, we'll also be getting Ashley Eckstein and Janina Gavankar, likely playing their roles from other mediums, along with Neil Patrick Harris and many more. Full line-up at the link.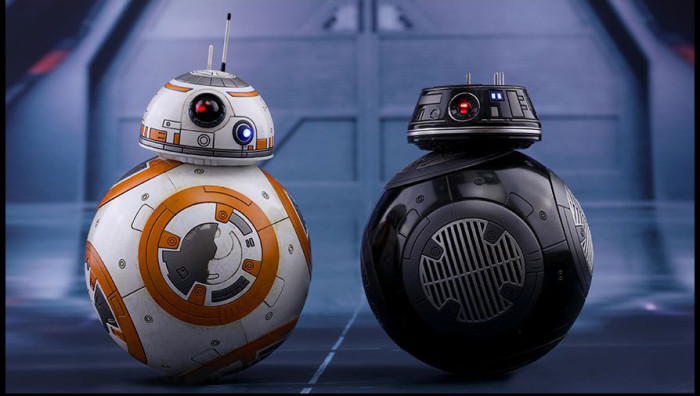 Hot Toys is doing a 1/6 scale release of both BB-8 and BB-9E from The Last Jedi, but more importantly, they're doing it in a special collectible set that also includes a 1/6 Mouse Droid. They light-up and they're adorable.
Not to beat a dead Tauntaun, but here's irrefutable PROOF I'm TALLER than a Stormtrooper! Now let's never speak of it again ('til next time) pic.twitter.com/HxaQ0ztqAE

— Mark Hamill (@MarkHamill) September 14, 2017
So ha, Mark Hamill is not a little short to be a stormtrooper! Action figures have never lied to us, after all. I mean, Finn totally had the Skywalker lightsaber and used it effectively for like 6 whole seconds, guys.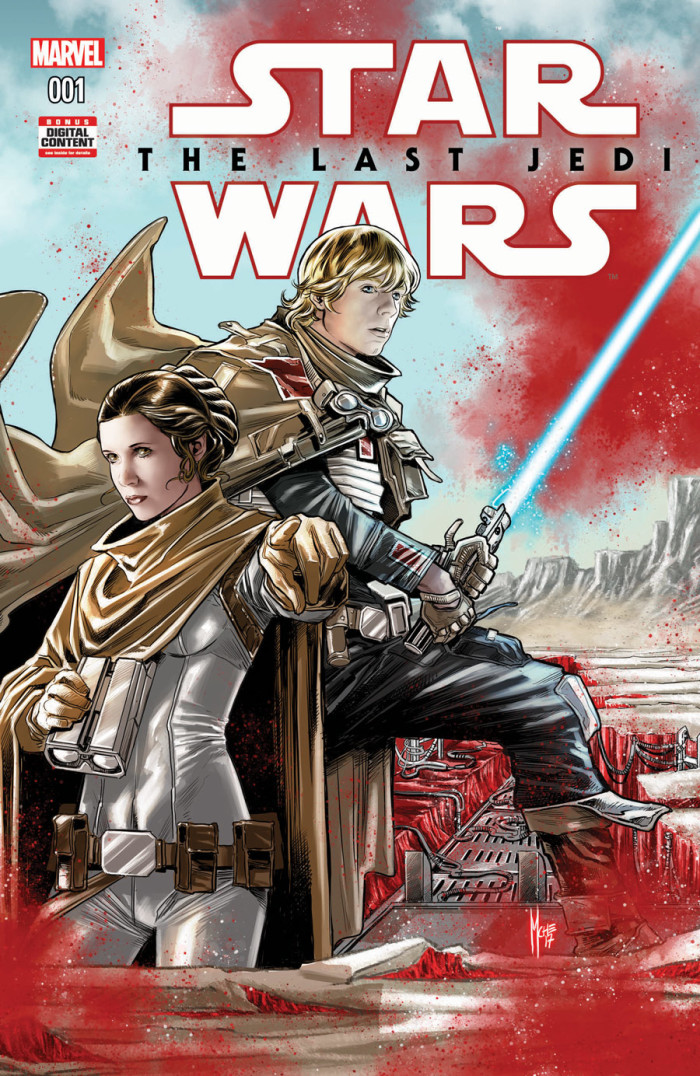 It was revealed recently in the official description for the planet Crait from The Last Jedi that the planet has a past with the Rebel Alliance. We'll get to see that past in "Storms of Crait," a new one-shot from Marvel Comics hitting stores December 27, a couple weeks after the movie. Ben Acker and Ben Blacker are writing the story, with Mike Mayhew art (who drew a few great Legends comics, and has worked on the Obi-Wan issues of Star Wars for Marvel). In it, Luke and Leia head to Crait to scout it as a new Rebel base. Yes, yes, yes.
Disney Parks has a Halloween-themed R2 unit! R3-B0017! pic.twitter.com/PFvjRuW1g3

— Eric Goldman (@TheEricGoldman) September 15, 2017
Disney Parks love celebrating holidays, and that extends to their other brands. This glow-in-the-dark-looking ectoplasmic-looking R2 unit is now for sale. We're gonna go ahead and say it's non-canon, though.
Had to say goodbye to my friend @Paul_Bettany today. Another terrific performance from a world class talent. pic.twitter.com/6jkNKQNQZZ

— Ron Howard (@RealRonHoward) September 16, 2017
Paul Bettany is all done with his work on Han Solo, which means he can head back to the Avengers set now. That is, of course, if he's even in Avengers 4. I mean, the Vision has a freaking Infinity Stone powering him; he can't possibly survive against Thanos can he? Oops, sorry, scooted into another franchise there.
Spicey? pic.twitter.com/dLhop8S60T

— Ron Howard (@RealRonHoward) September 20, 2017
Speaking of Han Solo, Ron Howard sure seems to be teasing a run to the Kessel Spice Mines in this latest of twitter pictures from the set. Interestingly, this tease comes just a couple weeks after MakingStarWars gave us a rumor that the film would be traveling to both Kessel and Han Solo's home planet of Corellia. With Kessel seemingly confirmed, it's a safe bet their tipster was right about Corellia, too.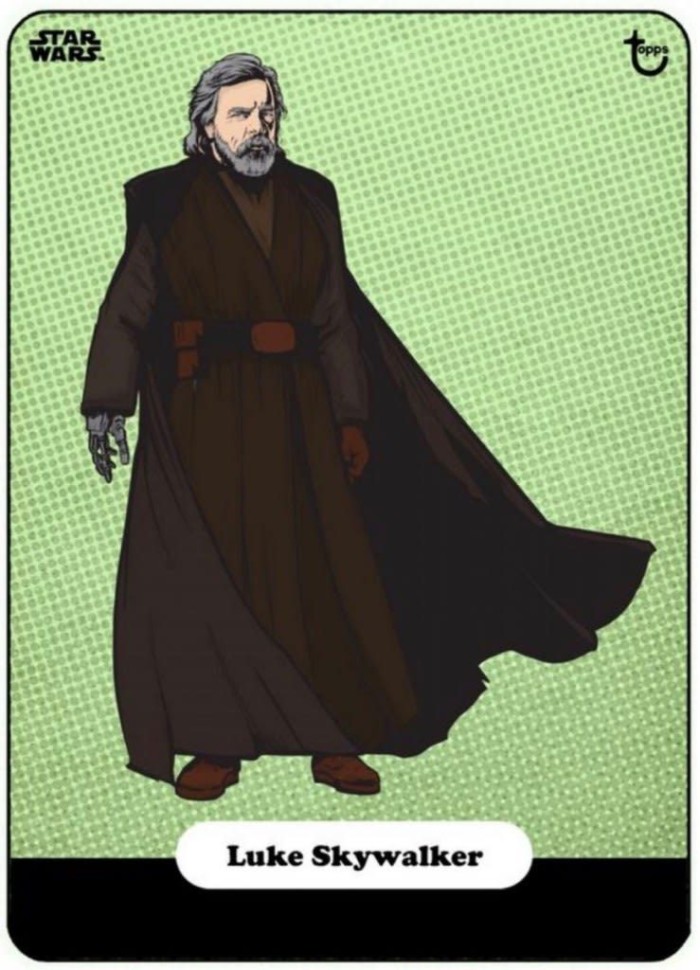 The Topps Star Wars Card Trader app has revealed a heretofore unseen Luke Skywalker costume. The shots of Luke so far have had him in the grey-cloaked outfit almost exclusively, so this could come from later in the film. MakingStarWars (those guys are busy!) points out this costume is extremely similar to Anakin's Revenge of the Sith outfit, and to Rey's Jedi training outfit.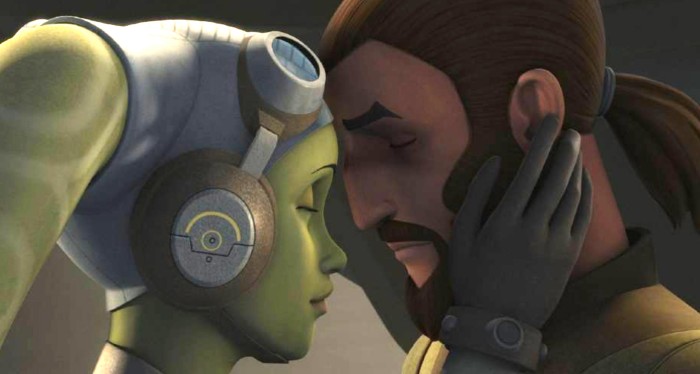 The first nine episodes of the fifteen-episode final season of Star Wars Rebels will air in just five weeks, StarWars.com revealed. There will be two episodes per day on Monday 10/16, 10/23, 10/30, and 11/6, with a single episode titled "Rebel Assault" airing on 11/13. Then there'll be a holiday break, with a return in early 2018 for the final six episodes of the series ever.
The even weirder twist to this is the airtime – new episodes will air first at 12:30 a.m. ET/PT (I've never been happier to live in the Central time zone), then again at 3 a.m., 7:30 a.m., 5:30 p.m. and 9 p.m. Rebels Recon, the aftershow, will air after the 9 p.m. airing, so you may be staying up late two nights in a row for the full experience.