Paramount Is Pissed At J.J. Abrams For Dumping Them (Again) To Make Another 'Star Wars' Movie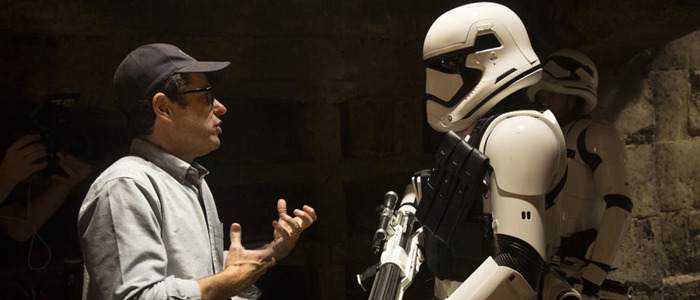 Sometimes the ripple effects of a big decision made in a Hollywood studio can be felt all over town. Case in point: when it was announced that writer/director/producer J.J. Abrams would be swooping back over to Disney and Lucasfilm to take over for the ousted Colin Trevorrow on Star Wars: Episode 9, that meant he was leaving his "home" studio of Paramount Pictures high and dry – and right at the point when they desperately need a hit.
According to a new report, the studio isn't exactly thrilled that Disney poached one of their prized possessions, especially since this is the second time this has happened to them in the past few years. Hit the jump to find out about the JJ Abrams Star Wars Paramount situation.
According to a piece in The Hollywood Reporter, Paramount CEO Jim Gianopulos (who used to be the head of 20th Century Fox but recently took over Paramount following the death of former CEO Brad Grey) was "not happy" with Abrams heading back to a galaxy far, far away. Paramount has had a bit of a rough year at the box office, with Monster Trucks, Rings, Baywatch, and Transformers: The Last Knight underperforming, and Darren Aronofsky's mother! pulling in only $7.5 million in its opening weekend. Having an Abrams-directed movie in their future probably felt like a nice parachute they could rely on, especially considering how, after Abrams left to direct The Force Awakens, then-CEO Brad Grey "entered into a renegotiation obligating Abrams to direct his next movie for Paramount." But we just saw how that turned out.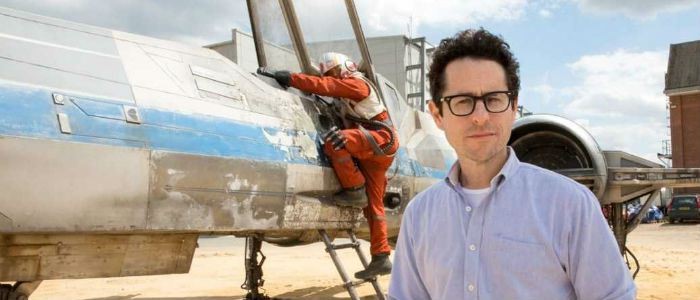 THR's piece says Gianopulos "accommodated" Abrams' move, but he didn't have much of a choice: to put up a fight might mean earning the ire of Abrams (whose lucrative deal with Paramount is set to expire in 2018) and possibly make enemies of Disney and Lucasfilm's Kathleen Kennedy. And since the hope is for Abrams to finish Episode 9 and then come back to Paramount to renew his deal, it was probably the smart move to just step back and let this happen.
Apparently Paramount was able to get Disney to pay them some money to make up for the writer/director's absence, with one source describing that transaction as a one-time payment of less than a million dollars. But when you take into account the fact that Abrams has made Paramount his studio home since 2006 and has a deal that's "worth a hefty $10 million a year in overhead and development," less than a million bucks seems like a drop in the bucket.
It looks like Paramount was forced to take the high road and play the long game, hoping to lure Abrams back for future projects. (He's still producing a new Cloverfield film for them.) I can't help but feel sorry for them as they experience collateral damage while Disney flies high, but hopefully, they'll put together a string of high-quality films that will get the studio back on the road to reclaiming its former glory.