'Avengers 4' To Recruit Captain Marvel; Surprising Marvel Character May Return From The Dead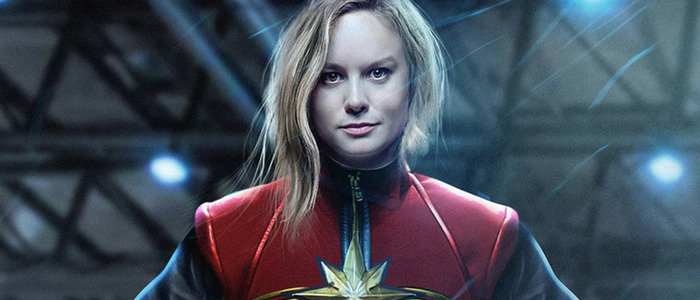 Who knows what the future holds? Marvel, apparently, because they're scheduling films until the end of time, and currently in the midst of shooting them as well. Avengers: Infinity War isn't even out yet, but production is already underway on the next Avengers film, which means eagle-eyed set spies are already picking out actors left and right as if they were deconstructing the Zapruder film. This scrutiny has apparently revealed none other than Captain Marvel will appear in Avengers 4. And rumors abound that another Marvel character, previously thought dead, might make an appearance as well. Let's speculate wildly, shall we?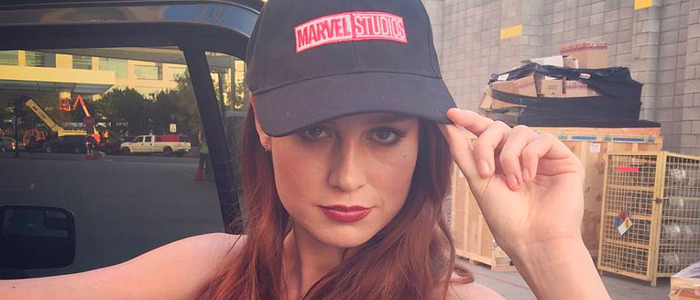 Captain Marvel In Avengers 4
The as-of-now untitled Avengers 4 is shooting in the superhero capital of the world. That's right; I'm talking about Atlanta, Georgia. The Twitter account Atlanta Filming, who, according to CBM "has been a reliable source of information in the past," claims to have spotted both Chris Evans and Brie Larson in town. It's possible, of course, that Larson was just passing through, but if you can't trust "Atlanta Filming," who can you trust?
Larson, whose directorial debut Unicorn Store just debuted at TIFF, will not be appearing in the upcoming Avengers: Infinity War, and the solo Captain Marvel film, which opens March 8, 2018, has been confirmed as being set in the super distant past of the 1990s. This no doubt screws with the MCU timeline a bit, but I'm sure they'll find a way to make it all work. Or some character will offhandedly mention time travel. Anything goes!
The Academy Award-winning Room actress had been slightly hesitant to take a role in the MCU, but the meaningful nature of the role eventually swayed her:
"It took me a really long time. I had to sit with myself, think about my life and what I want out of it. Ultimately, I couldn't deny the fact that this movie is everything I care about, everything that's progressive and important and meaningful, and a symbol I wished I would've had growing up. I really, really feel like it's worth it if it can bring understanding and confidence to young women—I'll do it."
Avengers 4 is currently scheduled for release May 3, 2019.
Okay now on to possible spoilers.
You have been warned.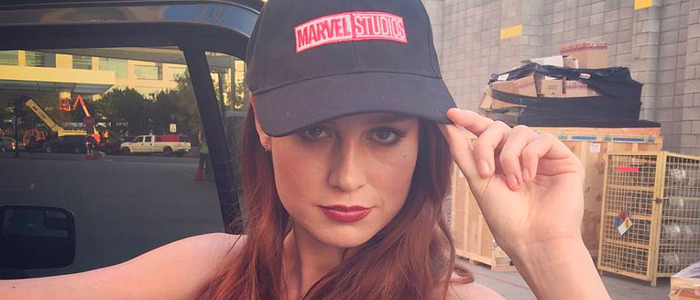 Crossbones Back From the Dead (Maybe)
Brie Larson's Captain Marvel isn't the only MCU character generating rumors. Frank Grillo, who played Crossbones in Captain America: The Winter Soldier and Captain America: Civil War, is once again hinting that his character may not be as dead as previously thought. Speaking with Forbes, by way of Cinema Blend, Grillo commented:
"It's great to be part of Marvel too, and I have three boys who are fanatical about Marvel, and I was surprised not too long ago because there is some news that nobody knows yet, to do with my character, that's going to be really interesting, and I am excited about that."
Grillo has been hot and cold as to whether or not he'd slip on that Crossbones helmet again. In July of 2016, the Purge actor said that while it certainly appeared that Crossbones had been blown to smithereens, there's always a chance that he's still alive and capable of a comeback. In January of this year, however, the actor commented:
"I think I'm done...There's nowhere for it to go, unless you're Captain America or Iron Man. They were talking about it, but I was like, 'You know what? I'd just rather not do it.' I'm so appreciative and grateful to have been a part of something that big."
Will Grillo return in some capacity? I'm sure if Marvel made him the right offer he'd be game. I hear those cats at Marvel have a few extra bucks lying around, so there's always a chance they'll quote Grillo a number he'd be willing to agree to.
As to which property he could even be worked into, that remains to be seen. There's always a chance he might find his way into Captain Marvel – as mentioned above, that film is set in the past, which would be the perfect excuse to fit a still-alive Crossbones in there somewhere. Grillo would have to be de-aged a bit for the part, but that's nothing new for Marvel. The MCU has been perfecting their de-aging technology, which was on full display to de-age Michael Douglas in Ant-Man, Robert Downey Jr. in Captain America: Civil War and most recently Kurt Russell in Guardians of the Galaxy Vol. 2. Perhaps all that de-aging work was laying the ground for Captain Marvel, and there's no reason they couldn't make it work for Grillo as well. Time will tell.