'Mother!' TV Spot Leans Into The Divisive Reactions To Aronofsky's Latest Film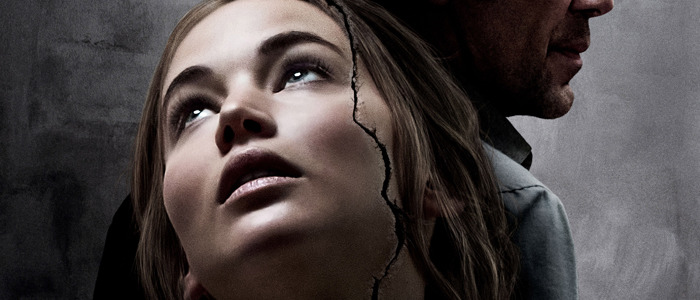 Cinephiles rejoice anytime writer/director Darren Aronofsky makes a new movie, because love him or hate him, his films always give us plenty to talk about. That's especially true with mother!, his horror thriller that's been ripping audiences apart since it made its festival debut. The film is so divisive, in fact, that it earned a rare "F" CinemaScore when it opened in wider release last week and even inspired Paramount Pictures to release a statement defending their decision to distribute the film in the first place.
Paramount has been knocked over by a wave here, but instead of sputtering and quietly crawling back to the shore, the studio is embracing the film's polarizing response and defiantly turning toward the ocean, arms spread wide and chin held high, ready to be sent sprawling by the next one crashing toward them.
mother! TV spot
It's rare that a studio reacts to a divisive film like this, but it reminds me a little of the way 20th Century Fox included bad reviews of Fight Club in that film's home video release, almost daring audiences to watch the movie. I applaud Paramount for standing by their movie and their director here, because they easily could have taken a different path here.
mother! is indeed an intense experience, culminating in a third act that's one of the most surprising things a major studio has released in years. In his review from the Toronto International Film Festival, /Film's Chris Evangelista writes:
...it's hard not to at least appreciate a film that is so wholly committed to going insane. The last stretch of mother! is an anarchic nightmare, filled with scenes that appear to be trying to one-up each other in terms of shocking material. Aronofsky's script doesn't pull its punches, and the horrific imagery begins to come fast and furious, one shocking moment on top of another, to the point that you might find yourself dizzy from it all.
Ultimately, I'd recommend going out and seeing the movie for yourself, because at the very least you'll have a lot of thoughts about it and a ton of great things to read afterward. As for what the film is actually about, you can read Aronofsky's thoughts on the matter here, or our own Josh Spiegel's spoiler review, which grapples with the movie's allegories in a comprehensive and satisfying way. Plus, /Filmcast host David Chen wrote a smart piece about the film's five most interesting aspects that's also worth digging into.
mother! is in theaters right now.
A couple's relationship is tested when uninvited guests arrive at their home, disrupting their tranquil existence.