The Water Cooler: Seeing Mike Birbiglia Live, An Intimate Magic Show, And What It's Like To Buy A House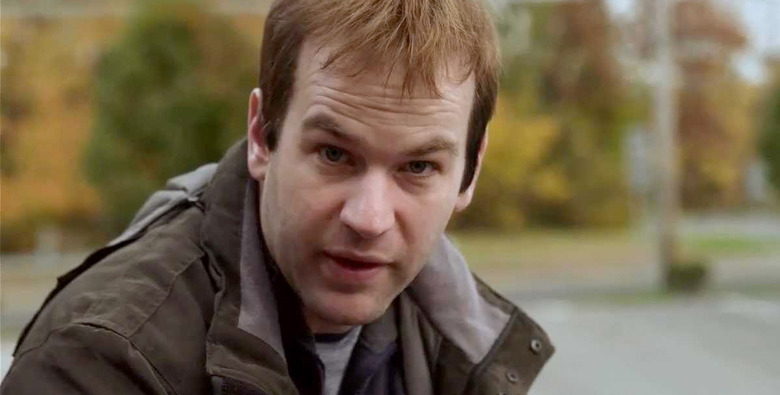 Welcome to The Water Cooler, a weekly feature where the /Film staff is free to go off-topic and talk about everything except the movies and TV shows they normally write about. In this edition: Ethan saw Mike Birbiglia's new stand-up special live in person, Hoai-Tran has been reading a current best-seller, Peter attends a secret magic show, Ben read a classic Agatha Christie mystery novel, Chris attempts to get over his fear of flying, and Jacob explains the nightmare of buying a new house.

Ethan Anderton Saw Mike Birbiglia's New Stand-Up Special Live
Hopefully, you already know Mike Birbiglia from his hilarious stand-up work. If not, you should seek out his specials that are on Netflix right now: What I Should Have Said Was Nothing: Tales from My Secret, Public Journal, My Girlfriend's Boyfriend and Thank God for Jokes. Or if you're not into stand-up specials, Birbiglia also directed the autobiographical indie comedy Sleepwalk with Me, about his real-life struggles with a dangerous sleepwalking disorder the comedian has to deal with every night. And he was also at the helm of the outstanding 2016 film Don't Think Twice.
For my money, Mike Birbiglia is one of the best storytellers we have working in comedy today, and that's true even when you don't include his two acclaimed turns behind the camera as a director. Birbiglia has always been funny, but his more recent stand-up specials are on another level completely. Instead of vaguely linking a series of comedic observations, as countless comedians do, Birbiglia's stand-up specials have evolved into one-man shows where he takes us through some of the most intimate, personal details of his life, combining pure emotion with comedy. His latest special is no exception.
Simply titled The New One, this time Birbiglia takes us on his personal journey from never wanting kids, even after he married his wife, to becoming a father. Still plagued by his sleepwalking disorder, his life thrown into upheaval due to a combination of his comedy career not meshing well with the responsibility of having a newborn baby, and struggling with drastic changes in his life that he wasn't prepared for, Birbiglia's account of becoming a father is all at once gut-bustlingly funny and incredibly charming.
Mike Birbiglia's nationwide tour for The New One just began this month, so if you'd like to see him (and I wholly recommend you do), check out his full list of tour dates right here. Some shows are sold out, but others have plenty of tickets available. Sometimes shows are even added due to high demand for the sold out shows, so keep checking his calendar for additional shows.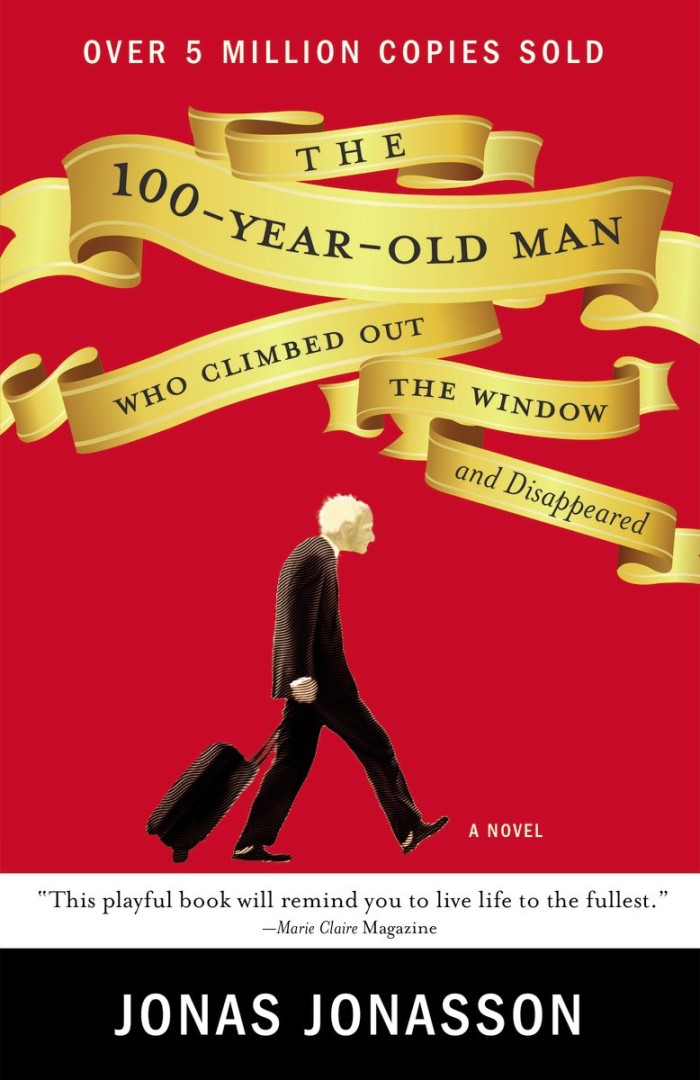 Hoai-Tran Bui Has Been Reading The Hundred-Year-Old Man Who Climbed Out the Window and Disappeared by Jonas Jonasson
I'm an avid reader, but it's resulted in my bookshelves becoming increasingly crowded with books I buy but never read. One of those books was The Hundred-Year-Old Man Who Climbed Out a Window and Disappeared, which had been on my shelf for nearly three months before I finally cracked open the offbeat historical comedy. As a result, I can't remember the reason I bought it — it was probably because I thought the title was funny, or my mom recommended it. Surprisingly, it was not because there's a movie adaptation of the book from 2014, which I just discovered as I was writing this up.
Whatever the reason, I was happy to have finally opened The Hundred-Year-Old Man Who Climbed Out a Window and Disappeared, which more than lives up to its title. Like the title so meticulously describes, the book is about a centenarian man named Allan Karlsson who, on his 100th birthday, decides he's had enough of sitting about in a nursing home and runs away. What ensues is a classic comedy of errors as Allan gets embroiled in a gang, a few murders, and a stolen elephant as flashbacks to his incredible life take place.
The book plays like Catch-22 meets Forrest Gump, and has a main character who you both sympathize with and root for. Taking place over 100 years, the book follows Allan as he rises from being a simple explosives expert to having a hand in every major world event, from the nuclear bomb to the rise and fall of communism. Allan may well be a sociopath with the flippant way he reacts to all the horrible and amazing things that he encounters. While the book, written by Swedish author Jonas Jonasson, takes a decidedly irreverent tone with all of world history for the past 100 years, it's clear that the main character is an amoral character who has survived so long by distancing himself from the turmoiled events of the world. That's probably not the message of the book, which steers clear of any biting tone or moralizing, but it's what I took away from it. Regardless, it's a whimsical and entertaining read — and another hit for Swedish literature after Stieg Larsson's Girl With the Dragon Tattoo series.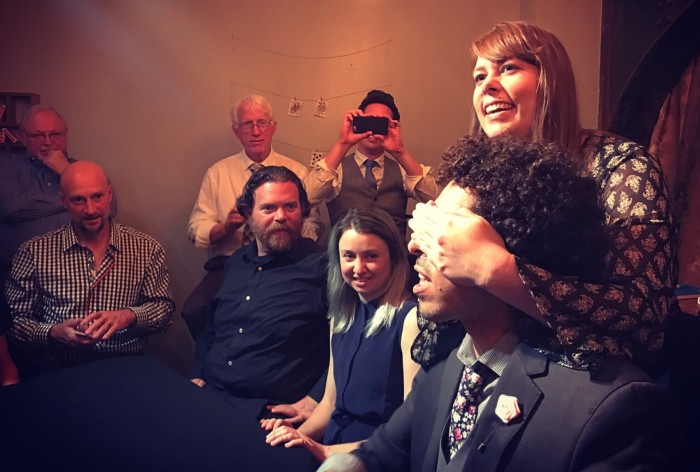 Peter Sciretta Went To A Secret Magic Show Called See/Saw
Over the weekend I traveled to downtown Los Angeles, ventured into an abandoned parking lot, and made my way through an unmarked back door of a building. At the end of a set of candle-lit stairs was an elegantly decorated room: the setting for an evening of magic.
See/Saw is the latest in the trend of intimate magic shows where close-up magic and sleight of hand is on display along with stories and big ideas instead of big illusions and huge spectacle (see In & Of Itself, Nothing To Hide, and The Magician in NYC as previous examples of this). Only two dozen people can buy tickets to any night of this performance, with each person seated around a table as a master magician performs magic right in front of your eyes.
At the center of this new experience is Siegfried Tieber, your new magic best friend. He is extremely likable, funny, and, of course, a master of cards. He appeared on Penn & Teller's Fool Us this season and was one of the few magicians who was able to fool the famous magic duo. In fact, you can see the FU trophy on display in the room, along with other artifacts that inspired Tieber and his career in magic. In this way, the show is more than just a show, but an invitation into his world. For the first half hour of the show, guests are encouraged to mingle, buy drinks, check out the items around the room and talk with Tieber himself. It's almost like you're at an exclusive magic party at his house.
The magic itself is mostly done with two decks of playing cards. Some of it is gambler demonstrations while others are more traditional "pick a card, any card" tricks. Even if you've seen one or two of these magic plots before, the way Siegfried presents them is entirely unique. The most quirky trick of them all involves a little matchbox car that somehow finds your card – it's crazy. And don't worry, Tieber will also perform for you the card trick that fooled Penn & Teller.
The interesting thing about this show is that it's completely interactive, and is more of a conversation than a performance. Siegfried encourages the guests to ask questions, and the result is you'll never know what you're going to see or hear next. Tieber spent the last six months working with close-up magician of the year Jon Armstrong (full disclosure: a friend) on the magic that you will see, and it's brilliant. Not only will it fool you, but it will amaze and entertain you. See/Saw is a delightful evening that you'll be thinking about long after it ends.
See/Saw runs until mid-October, do yourself a favor and see it before it disappears forever.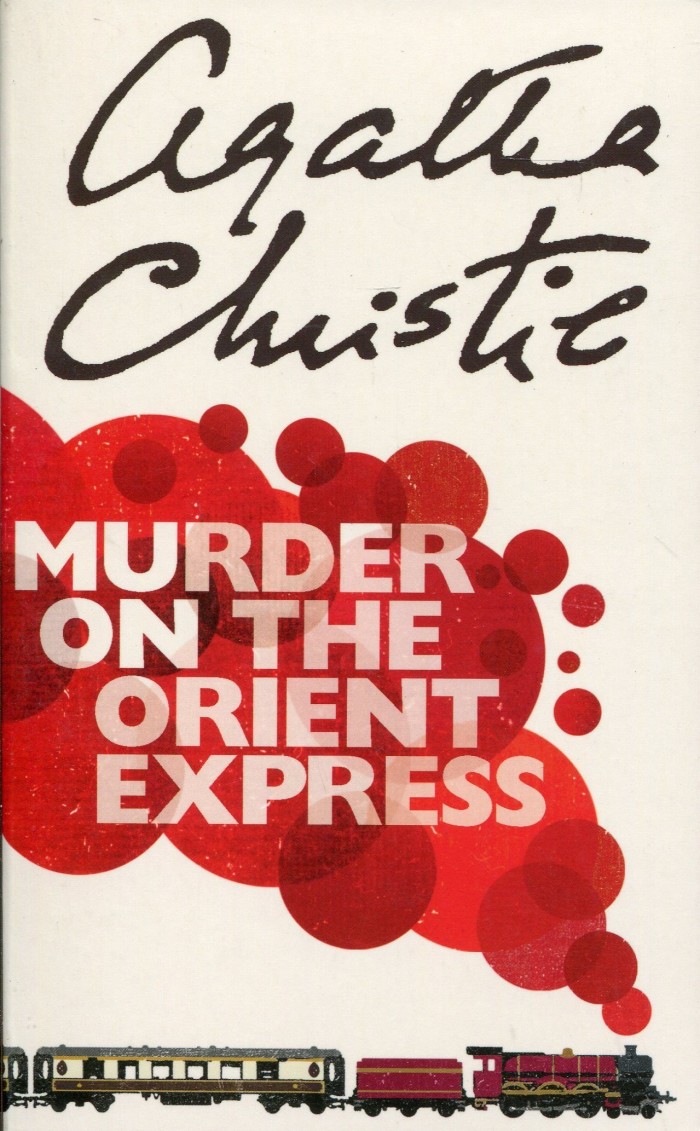 Ben Pearson Read Agatha Christie's Murder on the Orient Express
I saw the 1974 film adaptation of Murder on the Orient Express once, but it was so long ago that I didn't remember the ending. And with the new star-studded movie version coming soon, it's the perfect time to revisit the whodunit murder mystery. But instead of just rewatching the old film, I wanted to go straight to the source and read Agatha Christie's classic novel on which the story is based. Christie is one of the undisputed queens of the mystery genre, but I'd never actually read any of her novels before, so I was interested to see if I'd like it.
It's a relatively quick read at only 315 pages, aided by the fact that Christie doesn't dwell in flowery descriptions or unnecessary prose. She seems to prefer dialogue above all else, and since the protagonist is Hercule Poirot, a detective who methodically talks his way through the possible motives and actions of every murder suspect aboard his snowbound train, there's plenty of dialogue to go around. If you're the type of person who reads in short bursts and might go a week in between reading sessions, you may have some trouble remembering all of the characters, because there are a ton to contend with.Despite a few minor complaints – Christie purposefully withholds some information until the very end that made me roll my eyes when it's finally revealed – I found myself swept up in the story and pleased with the author's sparse, effective writing. And that ending is legendary...looking back; I can't believe I ever forgot how the story concludes. I have a copy of her other most famous murder mystery, And Then There Were None, waiting on my shelf, and I'm looking forward to diving into that one and seeing how it compares.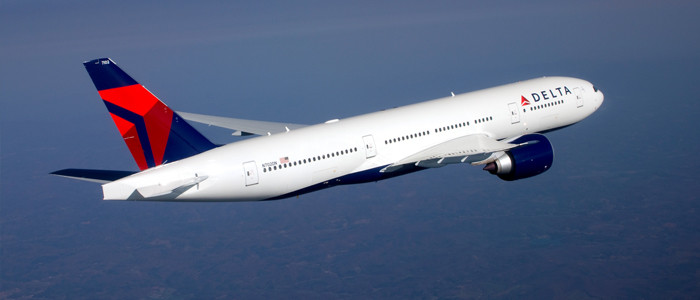 Chris Evangelista is Learning to Overcome His Fear of Flying (Only Not Really)
I hadn't been on a plane in at least 25 years, maybe longer, when I booked my flight to TIFF 2017. The previous year, I drove from Philadelphia to Toronto, a nearly 9-hour drive that was mostly stress-free, but incredibly long. In sharp contrast, the flight from Philly to Toronto was an hour and a half. Returning to TIFF this year, I vowed to fly to save time.
The problem: I'm apparently terrified of flying. I don't know how often you fly; perhaps it's often, and perhaps you've grown accustomed to it. For me, however, it was a stress-filled nightmare. I don't have much to compare this to, but the flight to Toronto was bumpier than riding a minecart down into an abandoned mine. The plane bumped, and jumped, and bucked, and the entire time I sat in my seat seized with panic. This is it, I thought. This is the end. I tried watching La La Land, one of the in-flight movies, to distract myself. But a sudden existential dread overtook me. La La Land had been one of the films that played at TIFF last year, and I suddenly started thinking about how stupidly ironic it would be to perish in a plane crash on my way to TIFF watching a movie that had played at TIFF the previous year.
Needless to say, I survived the flight. But the terrifying realization that I would have to board a plane again to go home remained in the back of my head for the entire festival. The flight home was considerably less bumpy, but I was still an anxiety-ridden mess, drenched in fear-sweat and nervously checking my watch again and again, as if time would magically speed up by doing so.
They say to face your fears is to overcome them, but I can honestly say I'm petrified of flying again. I will no doubt have to, though. Which is why there's Valium, I suppose.
I'm told the stress will be worth it. pic.twitter.com/1Oxx5mgieC

— Jacob Hall (@JacobSHall) September 20, 2017
Jacob Hall is Moving Into His First House, and His Brain is Melting
I know that I'm lucky. The mere fact that I'm a millennial and a freelancer who is moving into an actual house puts me in a rarefied tier. Not every one of my age and profession gets to escape rental life and actually own a home. This is exciting. This is good. When all is said and done, I'm going to be happy.
But right now: fuck the home buying process. I just want my sanity back.
It would be stressful if it was just the hundreds of documents that my wife and I have had to sign. It would be stressful if it was just the sheer amount of documentation I've had to provide to prove that I'm a writer and not a drug dealer. It would be stressful if it was just a series of phone calls to the IRS to track down the necessary tax information, only to be faced with an endless maze of automated voices. It would be stressful if it was just the construction competition date being pushed from late June to late September. It would be stressful if it was just us trying to figure out what to do with the dog and the cat during the moving process. It would be stressful if it was just us begging our current apartment complex to give us just a few more days so the continuously sliding closing date wouldn't pass the day we have to move out (right now, we have to be out of our apartment on the same day we close – our margin of error has vanished).
Yeah, that's all stressful. But I'm also about to go cover a film festival for the site, leaving my wife to finish the rest of this process alone. My mind is broken. I exist in a constant state of panic. I'm told it will all be worth it. My fingers are crossed.
As I was getting ready to publish this, I received a phone call that our closing has been pushed to October. We will be without a place to call our own for close to two weeks. I hope my friends' couches are comfortable.